Brentwood man battling Lupus
on verge of receiving special gift from friend
This article appeared on October 26, 2018, via the Williamson Herald (www.williamsonherald.com). It was reprinted with permission from Kerri Bartlett, Managing Editor of the Williamson Herald. The article features Michael Smalley
(Alpha Phi/Alabama 1991).
---
Michael Smalley was 18 years old when his journey with Lupus began. Diagnosed while a student at the University of Alabama, he battled the disease with chemotherapy, steroids and multiple surgeries, including open heart surgery at the age of 37.
Lupus ravaged Smalley's body, and while the treatments helped save his life, it also damaged his bones and, sadly, his kidneys. While waiting on a new kidney, he receives dialysis every night for 9 ½ hours. Since August, Smalley has been on a leave of absence from Vanderbilt.
Today he awaits the gift of life. Smalley will receive a new kidney on Tuesday, Nov. 6. In keeping with his sense of humor, Smalley and his family are calling the surgery date, "The date we elect to have a kidney" since this is Election Day.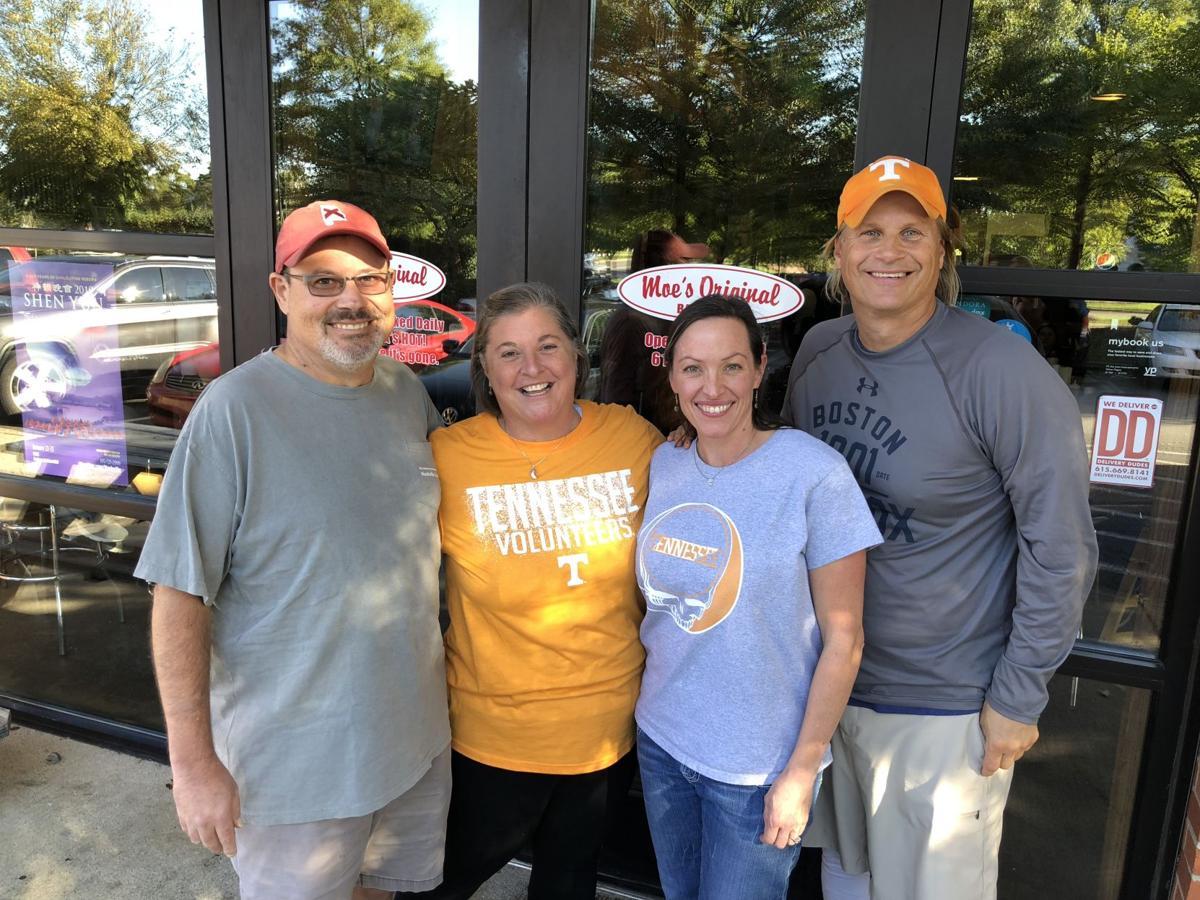 Walking along Smalley's side since college has been his wife, Julie. Their two sons, John Michael and Kevin, have grown up watching their father suffer unimaginable pain. Needing a support system, the couple moved back to Brentwood 13 years ago to be near family and friends.
Julie grew up in Brentwood, and her best friend since eighth grade has been Kim Smithson Gawrys. Gawrys and her husband, Steve, have been a support system for the Smalley family.
As Smalley grew sicker and faced the reality that he would need a new kidney, Gawrys immediately said she wanted to be tested. In fact, from day one, Gawrys had a feeling that she would be picked as the donor.
"I can't explain in words, but I had this feeling if I matched, the transplant team would call me. I was actually afraid but felt a peace that I would donate my kidney," Gawrys explained.
The two couples regularly watch football and eat at Moe's Original Bar B Que on Carothers.
Julie teased the owners of Moe's that Michael's new kidney was in the restaurant somewhere; a worker, patron or a friend. And indeed, it was.
Gawrys was a match and the date for surgery was set. A lifelong friendship would now save the life of her best friend's spouse.
Wanting the focus to be on Michael and Julie's story, Gawrys didn't want to be identified as the donor. "It's not about me. It's about what they're going through. I didn't want others' opinions."
"A good friend of mine said to me, 'People need to be aware you can talk about the opportunity to give life.' While I still don't want all the attention, I feel lucky to be picked — not many times in your life when you get to feel you were helpful," Gawrys said.
"There is so much to this story: organ donation, the facts about Lupus, we never thought this would affect us, you just never know," Julie shared.
On Saturday, Nov. 3, at 5:30 p.m., family, friends and the community are invited to Moe's to pray, support and encourage Michael and Kim prior to the surgery. They hope many who read their story will come out to wish them well. Moe's Original Bar B Que is located at 9050 Carothers Parkway in Franklin.
A Go Fund Me has been set up to assist Michael and Julie with expenses. The couple's two sons are both in college.
If you would like to donate, visit www.gofundme.com/michael039s-new-chance-on-life.
To learn more about lupus, www.lupus.org or, organ donation, www.donatelife.net.