Field Executives are the frontline resource consultants for Theta Chi Fraternity. They are experts in the fields of recruitment, expansion, chapter operations, best practices, and fraternity knowledge—both historical and current. A recruit for the Field Executive position is a charismatic gentleman, a purposeful listener, and a concrete-thinking troubleshooter; Field Executives are selected from the best-of-the-best of Theta Chi Fraternity's recent graduates.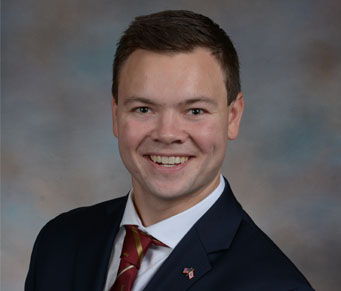 Jacob Barker (Theta Kappa/Texas Tech 2018)
Jacob was hired in June of 2018 after graduating from Texas Tech University (Lubbock, TX) with a minor in general business and major of media strategies. As a collegian, Jacob joined the Theta Kappa Chapter in the fall of 2013 and was elected and effectively pursued the Philanthropy Chair, Vice President, President, and Alumni Relations positions. He had the opportunity to study abroad at the International College of Management Sydney for a semester and studied innovational management, consumer behavior, and sports management.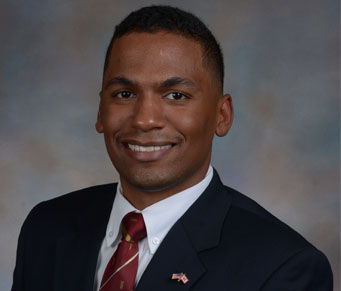 Jonathan Barrow (Epsilon Tau/Stephen F. Austin 2017)
Jonathan graduated from Stephen F. Austin State University (Nacogdoches, TX) in December 2017 with a Bachelor of Science in kinesiology. As a collegian, he was involved in Student Activities Association, was a campus tour guide, an orientation leader, and a freshmen camp counselor. He also held the position as IFC Director of Recruitment in his last year. In the chapter, Jonathan served as Recruitment Chairman, Vice President of Health of Safety, and President.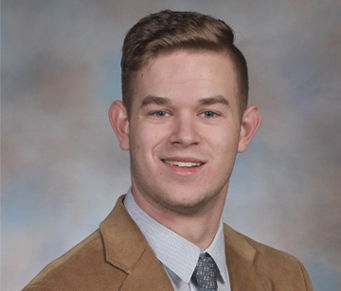 Daniel Conner (Beta Phi/Reno, NV 2018)
Daniel graduated from The University of Nevada, Reno (Reno, NV) in 2018 with a Bachelor of Science in business marketing. As a collegian, Daniel held the positions of President, Secretary, and Marshal for the Beta Phi Chapter and also served as a member of the school's Interfraternity Council. He has specific interests in social media marketing as well as woodworking, and built custom cabinets for a local woodshop during his four years in college.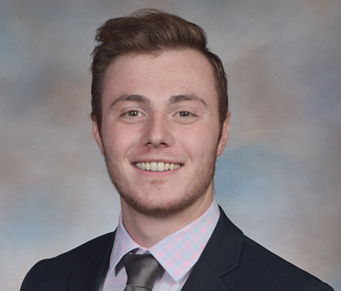 Derek Hatzenbuhler (Phi/North Dakota State 2018)
Brother Hatzenbuhler graduated from North Dakota State University (Fargo, ND) with a Bachelor of Science in strategic communication with a minor in art. He served Phi Chapter as Secretary and President. On campus, Derek was involved with numerous organizations including Student Government, Pi Kappa Phi Honor Society, and Blue Key Honor Society. Before becoming a Field Executive, he was a fellow at Dakota Medical Foundation and worked primarily on Giving Hearts Day, North Dakota's largest day of giving. Derek is the recipient of the 2017 Reginald E.F. Colley Memorial Trophy and was recognized as a Resolute Man during the 2018 International Convention.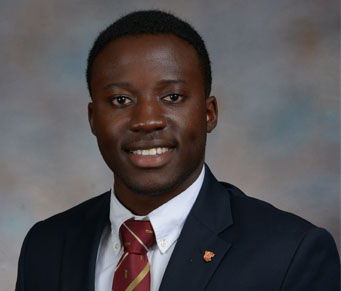 Kofi Ladans (Beta Omicron/Cincinnati 2018)
Kofi graduated from The University of Cincinnati (Cincinnati, OH) with a Bachelor of Arts in communications and minors in political science and economics. As a collegian, Kofi served as Chapter President, as well as chairman of the Standards Board and chairman of Philanthropy. Outside of the chapter, he served as a member of the Interfraternity Council, an Undergraduate Student Government Director of Community Affairs & Senator At-Large, member of the Student Alumni Council, Hughes High School tutor, and was the President of the Class of 2018. Kofi is also a member of several local honorary societies including Phi Rho Chi Greek Men's Honorary, Men of METRO service honorary, and Sigma Sigma Men's Upper Class Honorary.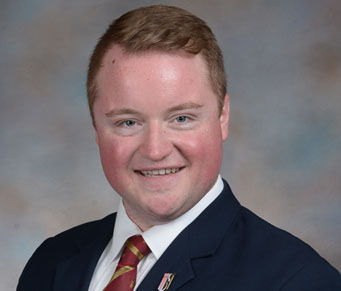 Mitch Nolan (Delta Psi/Kansas 2017)
Mitch graduated from the University of Kansas (Lawrence, KS) with a Bachelor's of Science in Business Management and Leadership with a concentration in Entrepreneurship. He served the Delta Psi Chapter as Social Chairman, Homecoming Chairman, Rock Chalk Revenue Director, and two terms as Chapter President. He was also a member of the Student Senate as representative to the IFC and Campus Outreach Chairman on the Homecoming Steering Committee. Mitch won the Morris New Venture Business Plan competition at Kansas, and was recognized as a Resolute Man during the spring 2017 semester.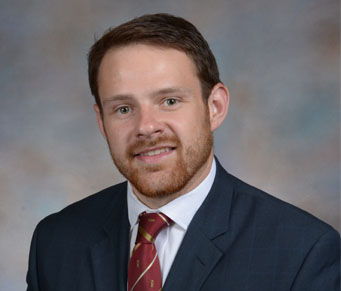 Colin Ogle (Zeta Rho/Kentucky 2016)
Colin Ogle joined the staff in August of 2017 as a Field Executive after a year of working in sales. In his time as a collegian, he was Vice President of Promotions for the Student Activities Board, IFC Judicial Board Chairman, Morale Committee member of DanceBlue, as well as a founding member and Vice President of the UK Roller Hockey Club. Colin is an ordained deacon and held a Youth Ministry position with his local church in Lexington. Colin graduated from the University of Kentucky (Lexington, KY) with a Bachelor of Arts in Integrated Strategic Communication with a minor in Psychology, where he served the Zeta Rho Chapter as chairman of the Risk Management, Fundraising, and DanceBlue committee's and was named Outstanding Senior by the members of his chapter.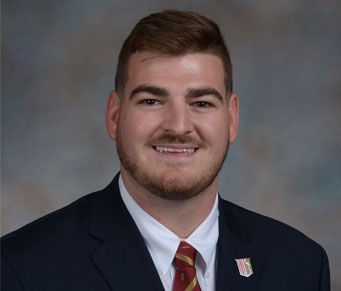 Brandon Taylor (Beta Phi/Reno, NV 2018)
Brandon is a graduate from the University of Nevada (Reno, NV) achieving a Bachelor of Science in secondary education. Since joining Theta Chi sophomore year, Brandon has been very active with his chapter holding a variety of chairman and executive positions, one of his favorite being Marshal.
Interested in becoming a Field Executive? Send a copy of your resume, cover letter, and three professional references to Chief Operating Officer Ray Vanlanot at rvanlanot@thetachi.org.