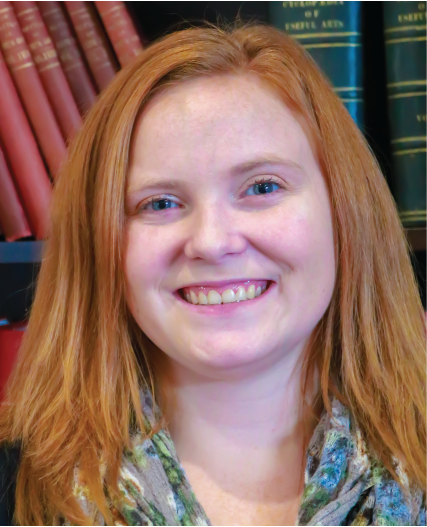 An Indiana native, Rosetta serves as Theta Chi Fraternity's Administrative Assistant, helping the International Headquarters in the mailroom, logging important data from collegians and alumni, running expense reports, and anything and everything in-between.
Rosetta is an alumna of Whiteland Community High School, located in Whiteland, IN, and previously worked for the Better Business Bureaus in central Indiana, serving as a compliance specialist for the organization.
Outside of her role at the Fraternity, Rosetta spends time crocheting and writing poetry. In fact, she started her own crochet business in 2019 and even had her first poem published when she was in the eighth grade. Her favorite authors are J.K. Rowling, Suzanne Collins, and Stephen King, and she enjoys watching her Pittsburgh Steelers during football season. You can find Rosetta listening to her favorite artists, Scotty McCreery and A Day to Remember, in her free time.