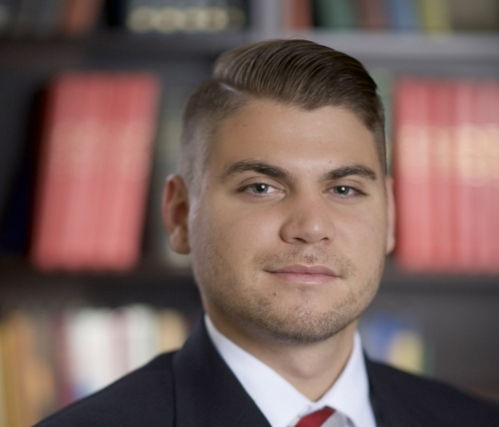 Taylor was hired in June of 2015 and spent a year traveling for the Fraternity as a Field Executive. During that time, he worked with chapters in the Southwest, Midwest, and Southeast regions.
As Director of Recruitment and Expansion, he is responsible for developing and implementing the Fraternity's growth initiatives. This is mainly done by establishing/supporting expansion projects and working with interest groups, colonies, and chapters on their recruitment efforts.
Taylor graduated from the University of Kentucky with a Bachelor of Business Management Degree in Marketing and a Bachelor of Arts Degree in Political Science. As a collegian, Taylor was one of the Rechartering Members of the Zeta Rho Chapter at the University of Kentucky. He served Zeta Rho as Marshal and Recruitment Chairman. He is a recipient of the Sherwood and Janet Blue Memorial Scholarship, is an Eagle Scout, and has served as a participant and as a facilitator at Theta Chi's Initiative Academy.
Personally, Taylor enjoys watching sporting events (especially Kentucky), traveling, playing guitar, golfing, and snowboarding.