The Helping Hand has been the guiding principle of Theta Chi Fraternity since 1856. Countless generations of brothers have depended on, and succeeded by, the extension of the Helping Hand. At times, the Helping Hand can go unseen. It is the service of a brother after a long day at work. It is the alumnus who dedicates his weekend to mentor a chapter officer. It is the hours spent away from his family to benefit the Fraternity. It is the alumnus who gives of his wealth to support a collegiate brother. The Helping Hand comes in many forms, but all are necessary for the success of Theta Chi.

Our brothers still need your help. No matter where you are, or what stage of life you are in, you can extend a Helping Hand to Theta Chi. After college, we dedicate ourselves to building our careers, supporting our communities, and starting families. With each generation of men coming into our brotherhood, a new generation of alumni must stand up and lead, supporting our collegiate members.

The Helping Hand Initiative is your opportunity to aid our collegiate brothers. It is a nationwide alumni engagement effort with a goal of engaging new alumni in actively supporting Theta Chi. What does active engagement mean? There are three key areas brothers like you can extend a Helping Hand to Theta Chi:
Time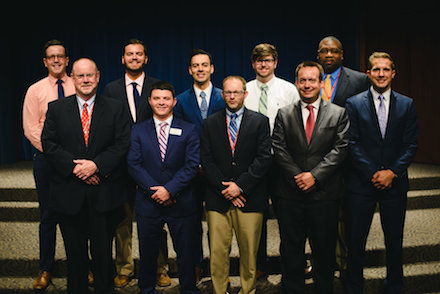 The oldest and most profound way to extend the Helping Hand is to provide wise council to our collegiate brothers. To succeed in today's college environment our men need dedicated volunteers to give of their invaluable time. Time is a precious resource, but its value to the Fraternity is immeasurable.
To extend your helping hand and become a volunteer, or to simply learn more:
Talent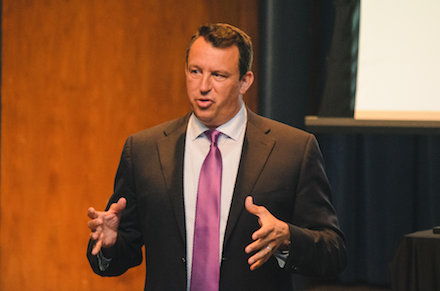 Each collegiate brother needs a mentor who has experienced life in all its challenges and achievements. Not only are mentors critical to the advancement of a young man's career, they are a requirement to become a Resolute Man, the Fraternity's premiere 4-year member development experience.
To extend your Helping Hand and begin the first steps of becoming a mentor:
*When you arrive on the page, click on Give Advice*
Treasure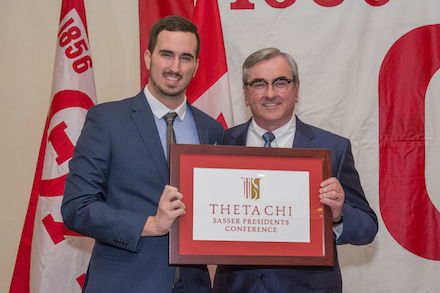 Each year, The Foundation Chapter provides our collegians with leadership training they may never receive elsewhere. They also provide scholarships to help assist with financial hardships while the cost of higher education continues to rise. The Foundation Chapter annually provides over $400,000 in scholarships!
To extend your Helping Hand, make your own tax-deductible gift in support of our brothers:
We ask you to give of your time, talent, and treasure, thereby extending the Helping Hand to those who seek it. If you have questions, please feel free to contact the International Headquarters at ihq@thetachi.org or 317-848-1856.