Award Applications
The 2017/2018 award applications are now available! These applications are for those interested in applying for the Howard R. Alter Jr. Award, the David L. Westol Sacred Purpose Award, the Shug Jordan Award, and the Sidney Ann Gilpin Lewis Award. Applications are due by April 10, 2018. Recipients will be presented with their awards this summer at the 162nd Anniversary Convention in Las Vegas.
2018 Reginald E.F. Colley Memorial Trophy
The highest honor that Theta Chi Fraternity can bestow upon a collegiate member, the Reginald E.F. Colley Memorial Trophy is presented annually by the Grand Chapter to one collegiate member who best demonstrates distinguished service to alma mater, Fraternity, and the chapter. Nominees must be collegiate members of Theta Chi Fraternity in good standing at the time of their nomination. The 2018 Colley Award recipient will be invited to this summer's 162nd Anniversary Convention to accept the award.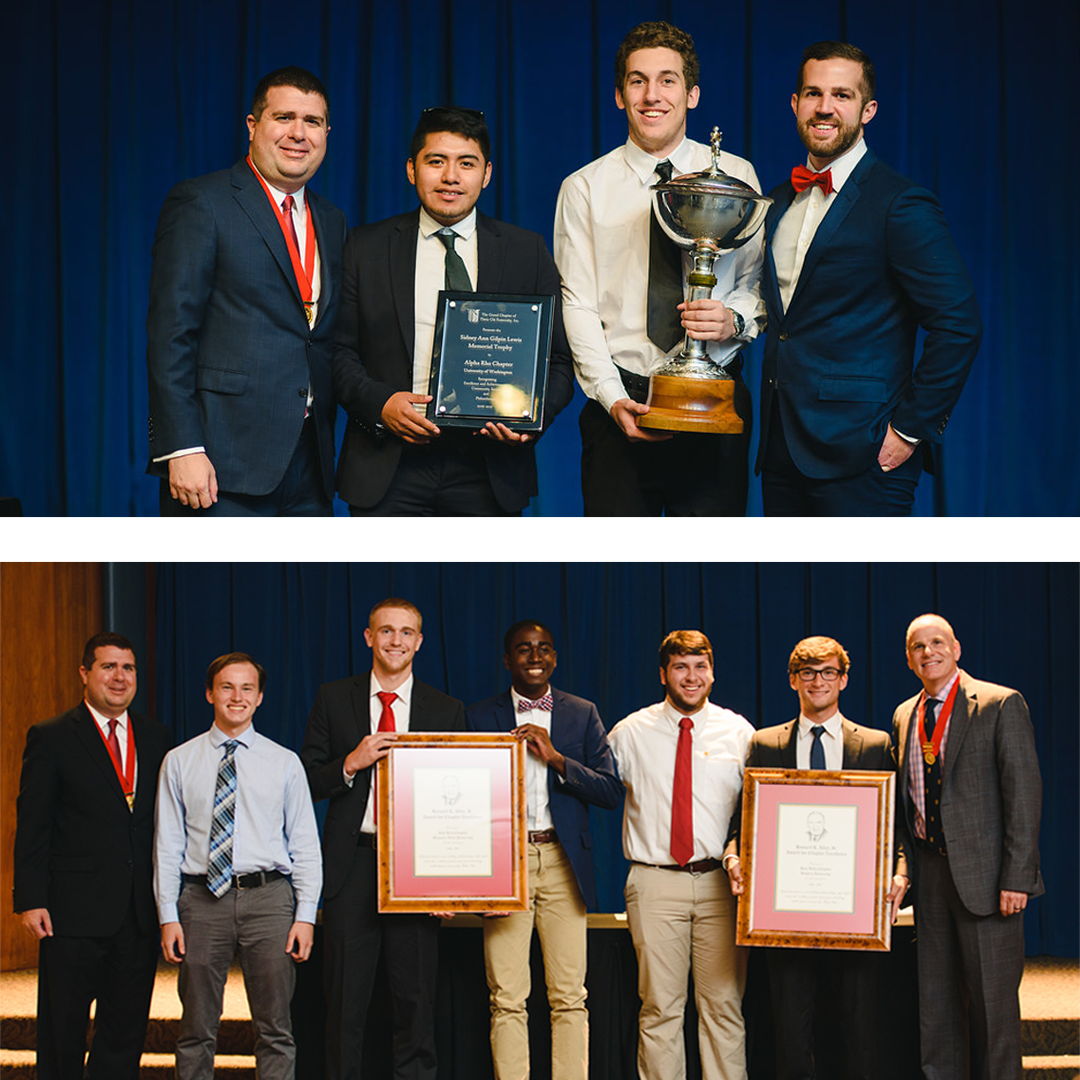 Additional Theta Chi Awards
Some awards require a form of payment to be submitted along with the nomination form. Your nomination will not be considered complete unless both the form and appropriate payments have been received by the International Headquarters staff.
Downloads
Click Here to download the Theta Chi Fraternity Award Descriptions and Procedures
Note: You will need to download and save the PDF form to your computer to properly fill in applications listed below.
The Citation of Honor is presented to members or non-members who have assisted the Fraternity or one or more of its members, or a chapter or chapters.
George T. Kilavos Alumni Award
The Alumni Award recognizes alumni who have made meritorious contributions to the local, regional or national general welfare of Theta Chi.
The DeVol Award recognizes volunteers at the local, regional, or international level who provide outstanding volunteer service to the Fraternity.
Silver Legion, Golden Guard, and Diamond Brigade
These awards are presented to those brothers who have been members of Theta Chi for 25, 50 and 75 years or more, respectively.
If you have any questions about any of the awards listed above, please contact us at awards@thetachi.org.