Award Applications
The 2022/2023 Theta Chi award application process has begun!
Applications for the Howard R. Alter Jr. Award will be submitted by each chapter through the myThetaChi portal. A tutorial for submitting a 2022/2023 application can be found here.
Other applications and information on how to apply for other awards for this year can be found below by clicking on the title of each award.
David L. Westol Sacred Purpose Award
The chapter that most exemplifies the spirit of our Sacred Purpose.
James Ralph "Shug" Jordan Award
Awarded to a single collegiate scholar/athlete who demonstrates impressive leadership, service, scholastic accomplishments, and athletic ability. A James Ralph "Shug" Jordan Alumnus Award may also be awarded to alumni.
Recognizing excellence by chapters and individual members in exemplifying our motto by assisting others in need.
All applications for the above-mentioned awards are due by Monday, April 10, 2023.

If you have questions about the awards process, please contact awards@thetachi.org.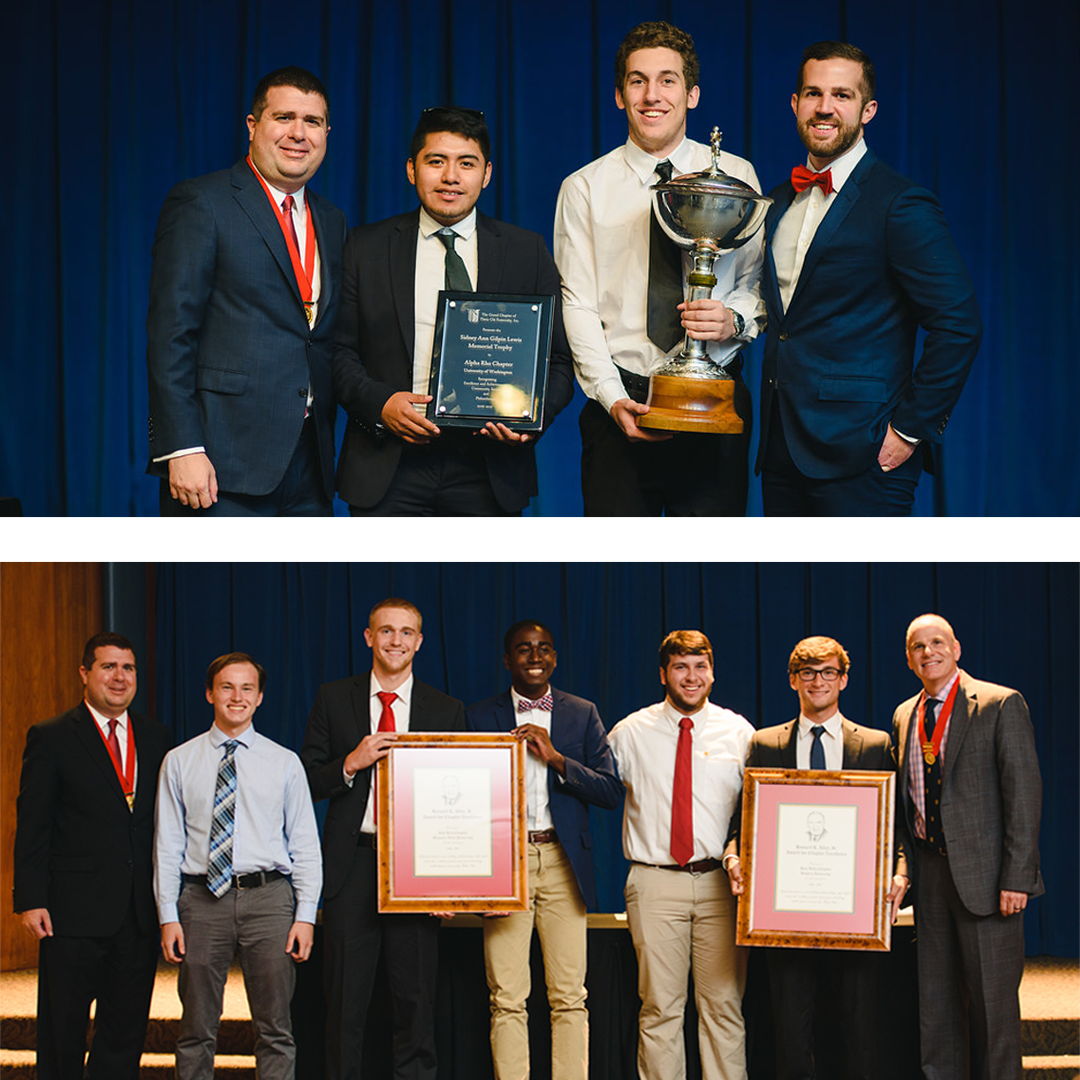 Additional Theta Chi Awards
Some awards require a form of payment to be submitted along with the nomination form. Your nomination will not be considered complete unless both the form and appropriate payments have been received by the International Headquarters staff.
Downloads
Click Here to download the Theta Chi Fraternity Award Descriptions and Procedures
Note: You will need to download and save the PDF form to your computer to properly fill in applications listed below.
The Citation of Honor is presented to members or non-members who have assisted the Fraternity or one or more of its members, or a chapter or chapters.
George T. Kilavos Alumni Award
The Alumni Award recognizes alumni who have made meritorious contributions to the local, regional or international general welfare of Theta Chi.
The DeVol Award recognizes volunteers at the local, regional, or international level who provide outstanding volunteer service to the Fraternity.
Silver Legion, Golden Guard, and Diamond Brigade
These awards are presented to those brothers who have been members of Theta Chi for 25, 50 and 75 years or more, respectively.
If you have any questions about any of the awards listed above, please contact us at awards@thetachi.org.