In 2013, Theta Chi Fraternity became a partner of the USO (United Service Organizations). The USO strengthens America's military service members by keeping them connected to family, home, and country, throughout their service to the nation.
Since 2013, Theta Chi chapters across North America have been fundraising and volunteering service hours in support of the USO. In 2015, Theta Chi launched a new endeavor called Operation Military Red - a friendly competition that tracks funds raised and hours served, by Theta Chi chapters, for the USO each school year.
Every summer, either during the Initiative Academy or International Convention, an award is presented to the chapter that raises the most money (USO Fundraising Award) and to the chapter that serves the most hours (USO Service Award). This competition pertains to money raised and hours served for the USO only.
Submit Donation/Hours Served for Operation Military Red Below: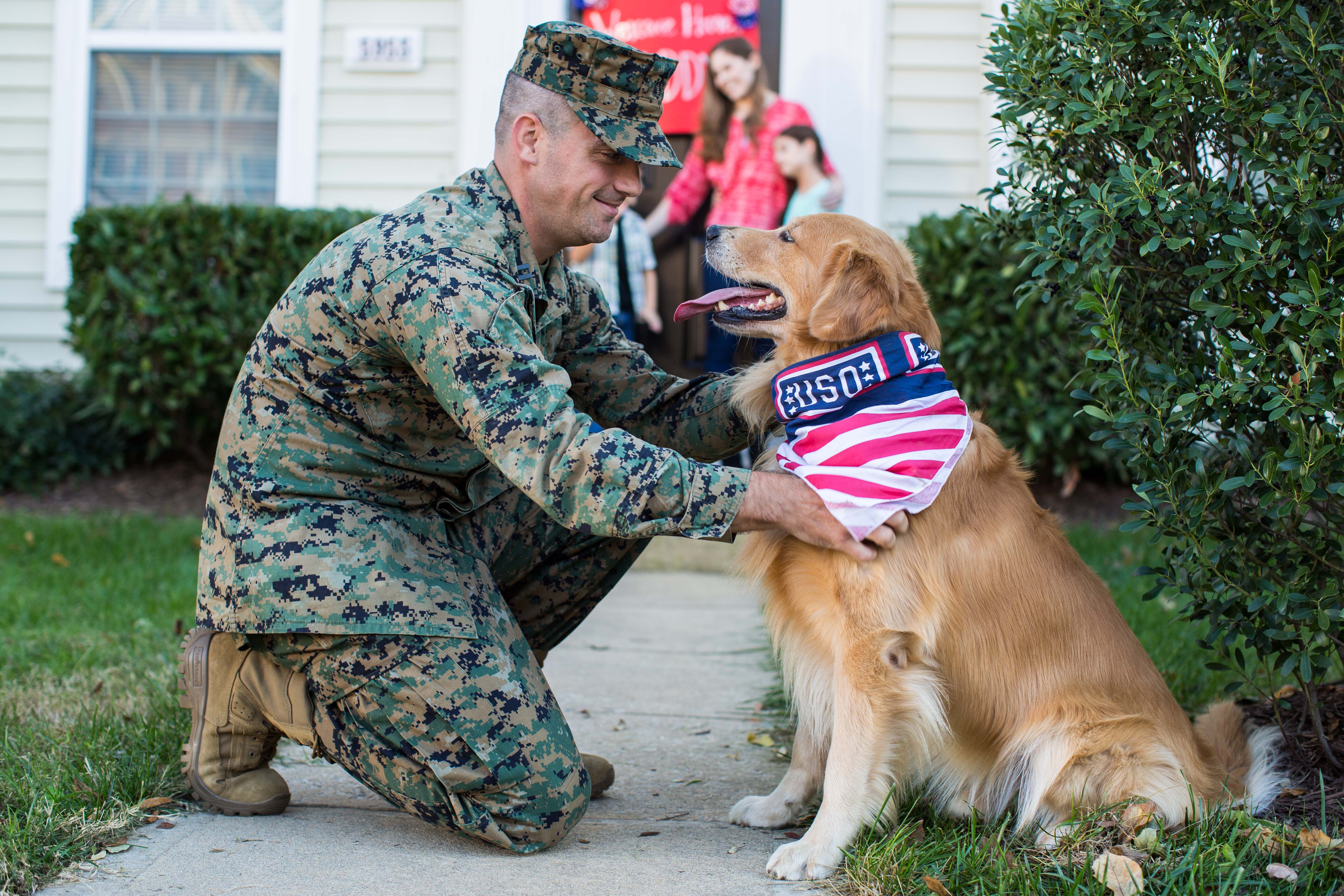 Need help developing an event? How about getting the message out? Check out the resources below!
Your chapter's dedication to Theta Chi Fraternity's partnership with the USO plays an integral role in Alter Award applications. The expectation every year is for each chapter to raise at least $1,000 for the USO. However, the hope is the men of Theta Chi will meet and exceed this expectation.
If you have any questions, please contact Erik VanDenBerghe, Director of Engagement, at 317-848-1856 ext. 2018/erikv@thetachi.org.

*The Fraternity requires an athletic waiver be executed by all participants who engaged in any physical activities associated with all philanthropy events. To obtain a waiver, please contact the International Headquarters at 317-848-1856*
Frequently Asked Questions:
1) What aspects of our philanthropic efforts pertain to Operation Military Red?
a. Operation Military Red pertains to the dollars raised and hours served for the USO only.

2) Is there a certain event we must plan?
a. No; The event can take place over a week or in one day. The nature and details of the event are up to the chapter as long as it complies with the guidelines of our Risk Management Standards and Insurance Manual. If you are looking for ideas check out the USO toolkit.

3) Can we do one event or multiple events?
a. You may do either, it is up to the chapter to decide.

4) Is there a certain time of year we are required to host our event(s)?
a. No. Once again, that is up to the chapter. Just make sure to plan it so you have time to turn in the information for Operation Military Red and that it complies with your university's guidelines.

5) I saw that we send our check/donation to the USO headquarters. What if we want our donation to go to a specific USO chapter?
a. When you mail in the check/donation, you must send in a completed USO Submission Form as well. At the bottom of the form you may select to donate to a local chapter of the USO.

6) Is there a required amount of money that needs to be raised?
a. There is not a required amount, but we expect every chapter to raise at least $1,000 for the USO throughout each school year.

7) Does one chapter win both awards?
a. Not necessarily. The awards are separate from one another and can be won by two different chapters.

8) Is the Chapter President required to submit the award form?
a. No, it can be submitted by anyone from the chapter, preferably the Philanthropy Chairman or an executive board officer.