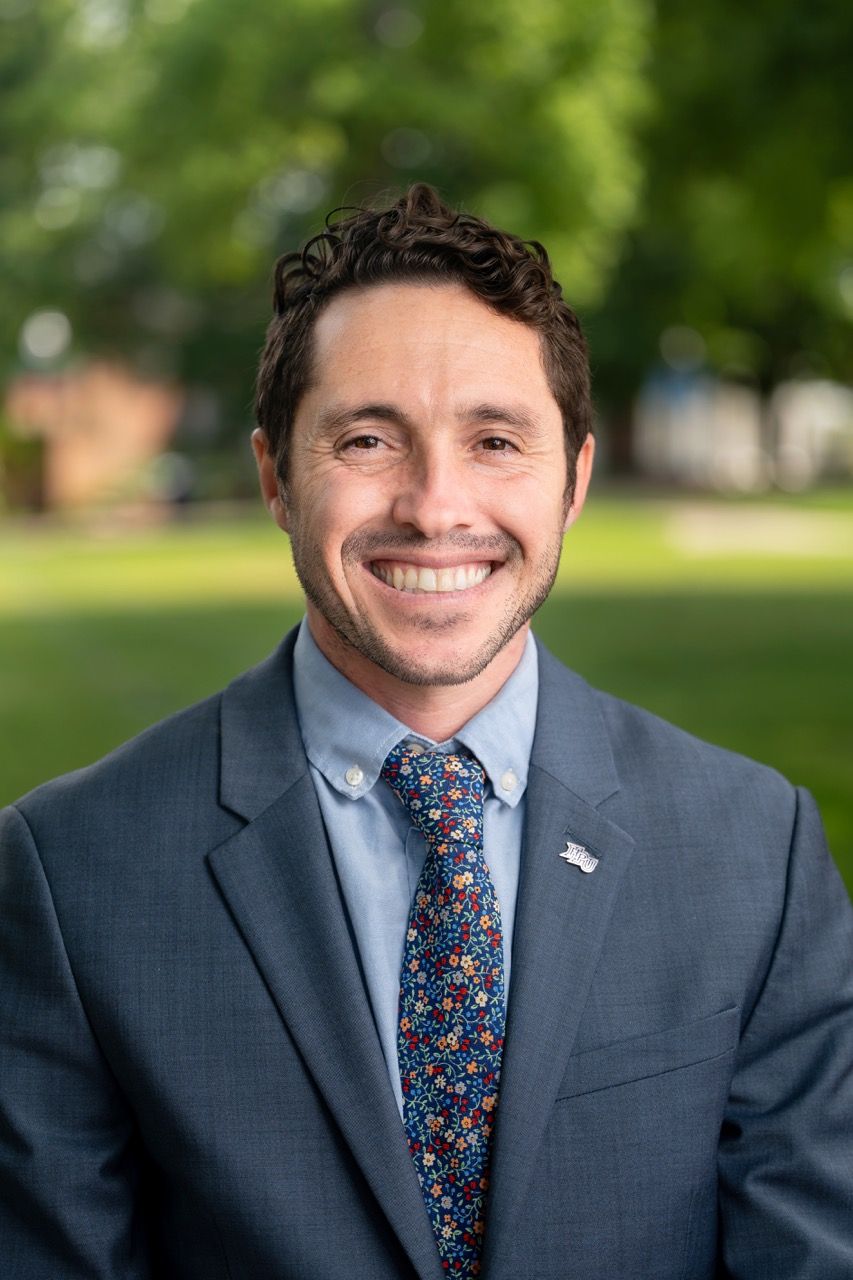 Dr. Corey Esquenazi returned to the International Headquarters staff in January 2023 as Director of Health and Safety. The University of Central Florida (UCF) grad earned a B.S. in social science education in 2011, followed by an M.A. in higher education/student personnel in 2013, and, finally, his Ph.D. in higher education and policy studies in 2021.
After obtaining his undergraduate degree in 2012, Corey served as the graduate assistant for First Year Experience at UCF, followed by an internship at the CalSO Orientation Program at the University of California-Berkeley, and then a graduate assistantship at UCF's Student Union.
Corey first joined the International Headquarters staff from 2014 to 2015 as a Leadership Education Consultant and Field Executive. His journey then took him to the University of Pittsburgh where he served as a Resident Director from 2015 to 2017. In 2017, Corey returned to his alma mater to be a graduate teaching associate over the LEAD program at UCF. In 2019 and 2020, he worked at Christopher Newport University after being named the university's Assistant Director of Fraternity and Sorority Life. Corey returned to his alma mater yet again in 2020 as the LEAD program's graduate teaching associate. Corey then served as the Director of Fraternity and Sorority Life at High Point University.
Corey's impressive vocational and educational adventure prepared him to function as the Director of Health and Safety, spearheading and further developing the Sacred Purpose® initiative, with its mission to protect our brothers, and the broader campus community, by providing health and safety education. Dr. Esquenazi will also educate and work with the Fraternity's collegiate Vice Presidents of Health and Safety while recruiting and training volunteer faculty members for a variety of educational opportunities.

Outside of his professional career, Corey aspires to live a meaningful life, enjoying the moment he's currently in. He's a self-described "obnoxious dog dad" with two long-hair miniature dachshunds—Corduroy Jones and Hamish Persimmon. Corey loves to stay fit, read classical fiction, and follow all things college sports.
Corey works remotely from his home in North Carolina, with periodic trips to the International Headquarters, and is currently engaged to his fiancé, a former consultant for Alpha Sigma Alpha sorority, whom he met while working on the Fraternity's Field Staff.