Dalton Fischer
(Iota Beta/Missouri State 2017)
Director of Communications and Information & Assistant Editor of The Rattle
Email Me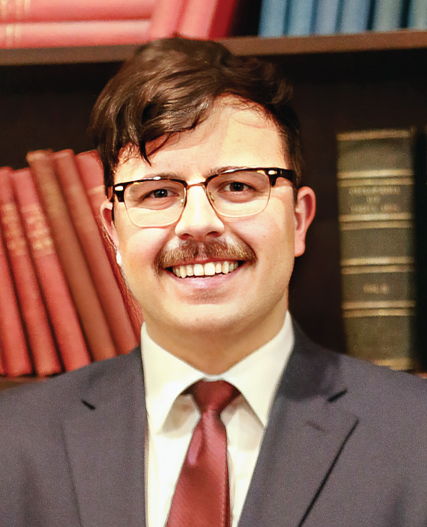 As Director of Communications, Dalton Fischer (Iota Beta/Missouri State 2017) assists with the Fraternity's overall communication, public relations, and brand management strategy along with management and production of social media and online and print publications. He also provides oversight of office technology including physical and digital equipment, networks, and databases, while interfacing with key vendors that provide IT needs for the International Headquarters.
Dalton graduated cum laude with a Bachelor of Science in marketing with an emphasis in sales management and a minor in religious studies. Previously, he worked for an award-winning web design company as business development manager after a nearly four-year stint as a senior publicist for Silver Dollar City, North America's largest family-owned theme park. In the amusement industry, Dalton has served twice as a Show Ambassador for the International Association of Amusement Parks and Attractions and has been awarded and named Mr. Golden Ticket for exemplifying the spirit and integrity of the amusement industry by promoting the cornerstones of safety, service, and courtesy at the highest level, while consistently exceeding job expectations.
As a collegiate member, Dalton served Iota Beta Chapter as Secretary and Vice President and held leadership roles at his university, including Vice President of Academics for the IFC and Chief Information Officer for the Student Government Association. He also started the university's first and only roller coaster club, now nationally affiliated with the Themed Entertainment Association.
Outside of work, Dalton co-produces an amusement park podcast and enjoys playing guitar and bass, listening to all genres of music, trying out new Blackstone recipes, and searching for and crossing off another amusement park on his bucket list.