The following article was published by Georgia Trend and this excerpt is reprinted with permission from the author Kenna Simmons. The article highlights Pat Wilson (Delta Beta/Georgia 1996).
---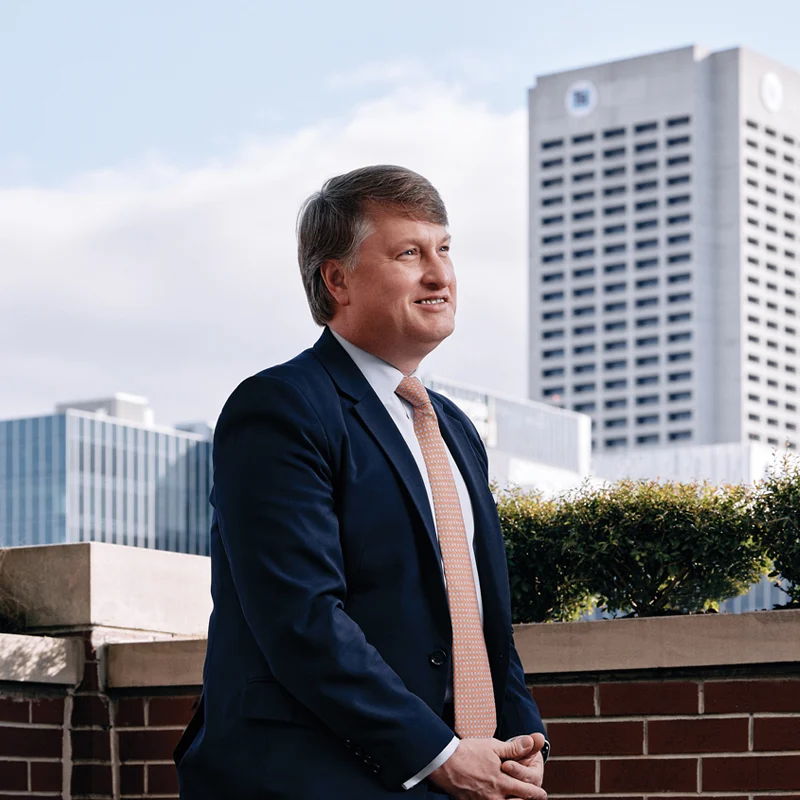 It was 2010 and Gov. Sonny Perdue's last legislative session had ended. And Pat Wilson was tired. He'd served as director of government affairs, promoting the legislative agenda of the first Republican elected governor in Georgia since Reconstruction, for the past three years. As you might guess, relations between the state's legislative and executive branches weren't exactly stress-free.

Wilson, who had worked for Perdue in D.C. as federal affairs director and before that in the offices of U.S. Rep. Nathan Deal and the late Sen. Paul Coverdell, wasn't sure what he wanted to do next. "Gov. Perdue sat down in my office and said, 'What do you want to do?'" Wilson remembers. "I said, 'Governor, I don't know but I can tell you what I don't want to do – I don't want to be a lobbyist. I'm really tired of doing what we're doing.'
"And he said, 'You've done an amazing job selling my policies and I think it would be great if you went to sell something you love – the state of Georgia.'"
With that, Wilson headed to the Georgia Department of Economic Development (GDEcD) as deputy commissioner for global commerce. Although he says he didn't know much about the department or being an economic developer back then, he "fell in love with what the department does" and learned fast, serving as chief operating officer from 2011 to 2016, when he was appointed commissioner of GDEcD by then-Gov. Deal.
Read more about Pat's tremendous accolades and exploits here.