The following was published by Redlands Community News (https://www.redlandscommunitynews.com). It was reprinted with permission from the author John Murphy. The article highlights Jim Weatherwax (Epsilon Nu/CSU-LA 1965).
---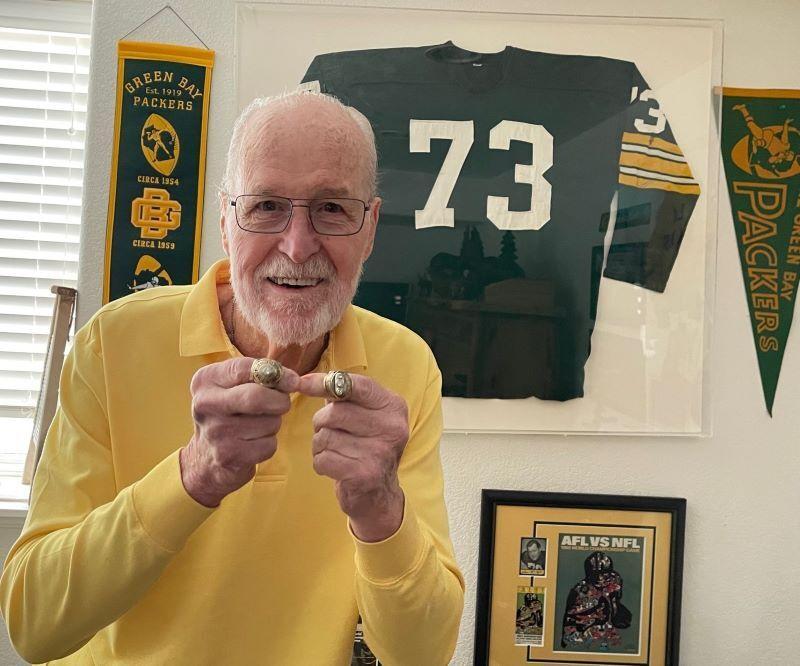 Strangers sometimes notice and ask.
"Where did you get those rings?"
"Are you a former athlete?"
"Were you a rock star?"
He is Redlands High (Class of 1960) graduate Jim Weatherwax. He played for the Green Bay Packers in the late 1960s. A defensive tackle, he earned Super Bowl rings in 1967 and '68 when the Packers won it all. The final NFL game of the year wasn't even known as the Super Bowl then. It was called the AFL-NFL Championship Game.
That was before knee injuries ended his career prematurely — and before his shoulders and hips were replaced. But those championship rings make up for a lot.
"I wear them daily," said Weatherwax, 80, from his home in Loveland, Colorado. "They're small compared to what they give out now. They're a nice conversation starter and it brings back good memories."
---
Check out the full story to learn more about Jim's Super Bowl adventures.