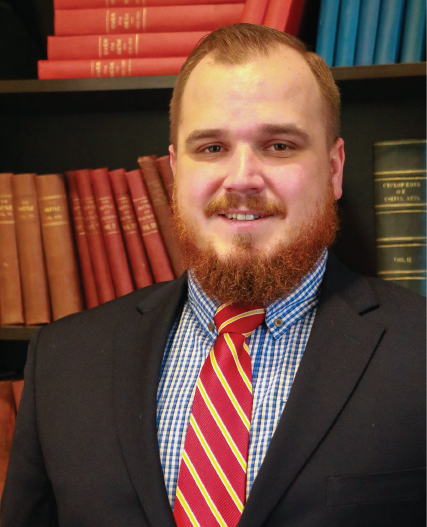 As Director of Engagement for Theta Chi Fraternity, Erik VanDenBerghe works to recruit and support alumni in their duties as mentors and advisers to the Fraternity's collegiate brothers.
Above all, Erik's real passion in life is helping others. He hopes to give back to those who have not had the same experiences he has had throughout his collegiate journey and alumnus career.
Working for Theta Chi came after an extensive career in professional sports hospitality, where Erik assisted multiple professional organizations like the Boston Bruins, Boston Celtics, Baltimore Orioles, and the Carolina Panthers. A veteran of the U.S. Marine Corps, Erik also worked overseas for the Department of Defense as a linguistic intelligence coordinator.
Erik's collegiate journey actually began at Norwich, the home of our Alpha Chapter. He later transferred to the University of New Hampshire where he worked to reinstall Zeta Chapter and became a Rechartering Member. Erik earned a degree in history with a focus on European nationalism and revolution from the University of New Hampshire.
When not working, Erik enjoys spending time with his dog Murphy, fly-fishing, and socializing with many of his team's supporter groups.