Eta Gamma Chapter Lends Helping Hand for Christmas Dinner

This article, Community Christmas dinner is Dec. 6, appeared on November 28, 2018, via The Morehead News (themoreheadnews.com). It was reprinted with permission from Stephanie Ockerman, Editor of The Morehead News. The article highlights the Eta Gamma/Morehead State Chapter.
---
The 28th annual Community Christmas dinner will be held on Thursday, Dec. 6, from 4 p.m. until 7 p.m, at the Carl Perkins Center as it is anticipated to draw more than 1,000 guests for food and fellowship in celebration of the holiday season.

"It's an important kick off for the Christmas season," said Tracy Williams, organizer and executive director of the Morehead-Rowan County Chamber of Commerce. "There's great food, fellowship and entertainment."
The event started more than two decades ago when then Rowan County Judge-Executive Clyde Thomas and Morehead Mayor Larry Breeze thought it was a great idea for community morale.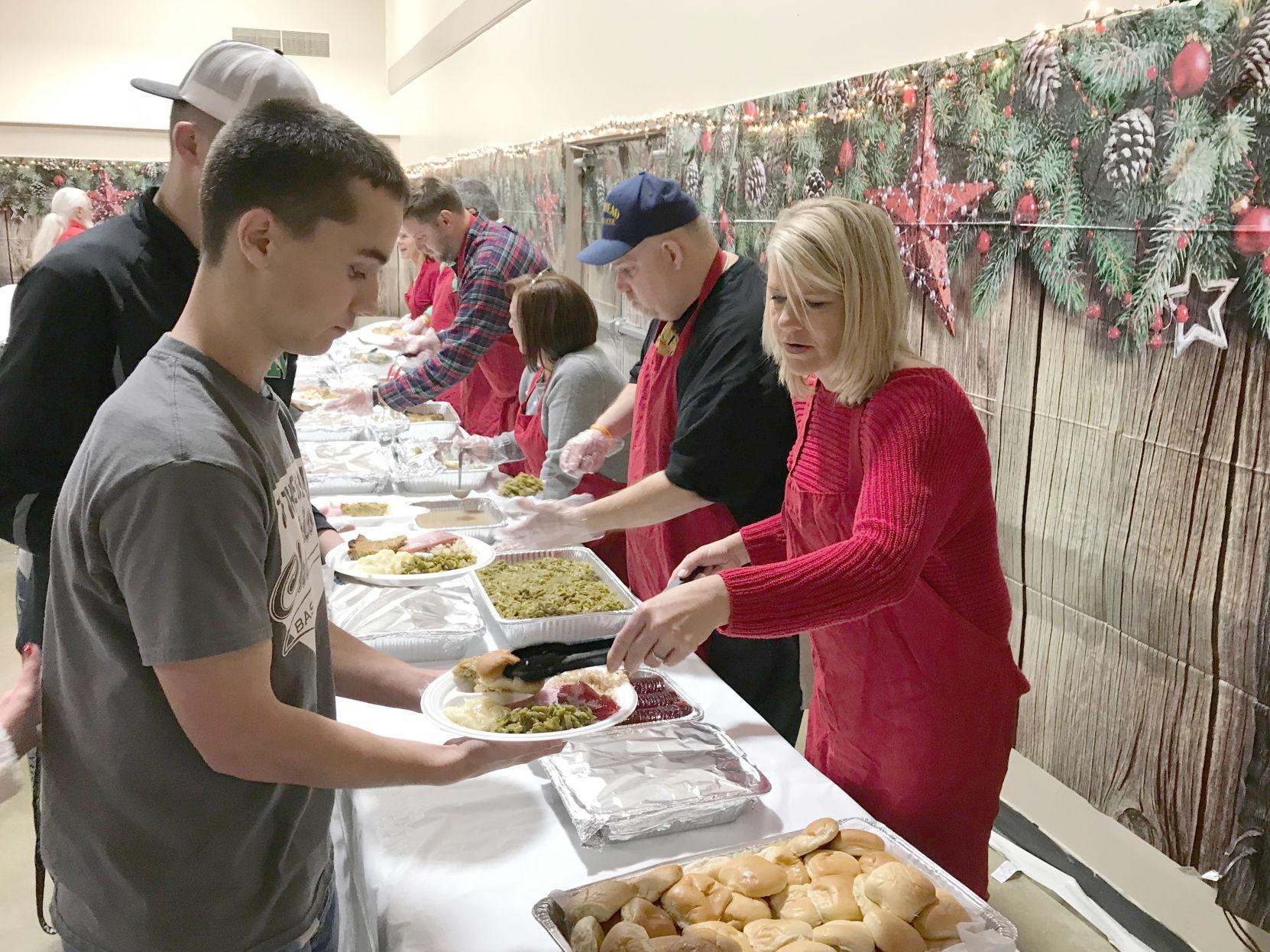 "It's open to all the citizens of Rowan County and anyone can come," said Michele Jessee, organizer and county treasurer. "You don't have to bring anything. Just show up and bring your family and friends. We do all the cooking."
There should be a little something for everyone at the community dinner as children will have an opportunity to give their Christmas wish list to Santa Claus. Parents and caregivers will be permitted to take photos but will need to bring a camera.
On the menu this year is turkey, ham, green beans, mashed potatoes, gravy, and rolls.
Jessee and Williams, who have been organizing the event for more than 20 years, said the setup and cooking for the dinner is a week-long project.
"We are fortunate to have this in our community and we hope that everyone enjoys it as much as we do," said Williams. "We want our citizens to share their Christmas with us and each other and to fellowship as a community."
Both Fiscal Court and City Council fund the event. This year, the city chipped in $2,500 and the county $3,500.
Several local churches and Walmart provide desserts. Chamber members provide drinks.
Employees from Morehead Public Works, with help from inmates from the Rowan County Detention Center, will do most of the decorating at the Perkins Center.
City and county elected officials will serve the food.
Chi Omega Sorority and Theta Chi Fraternity from Morehead State University will work the event by cleaning, taking out garbage, and delivering food to the tables for persons needing assistance.
"It's the city and the county giving back to the citizens," said Williams. "We really want MSU students and employees to come to the dinner. This is going to be a busy and wonderful weekend for our hometown."
"There is a lot of effort that goes into putting together this large event," Jessee said. "We can't thank all those who volunteer their time and effort to help put together such a wonderful event for an amazing community."