First and Second Runners-Up Announced for the 2020 Reginald E.F. Colley Award
CARMEL, IN - Theta Chi is proud to announce the two runners-up for the 2020 Reginald E.F. Colley Award, the highest honor the Fraternity can bestow upon a collegiate member. The award is presented annually to a collegiate member who best demonstrates distinguished service to alma mater, Fraternity, and chapter. You can read about the 2020 Colley Award recipient, Jared A. Pinkerton (Kappa Zeta/Arkansas 2020), here.
First Runner-Up: Abdillahi A. Dirie (Iota Beta/Missouri State 2020)
Second Runner-Up: Bryce D. Fuemmeler (Iota Mu/Missouri 2020)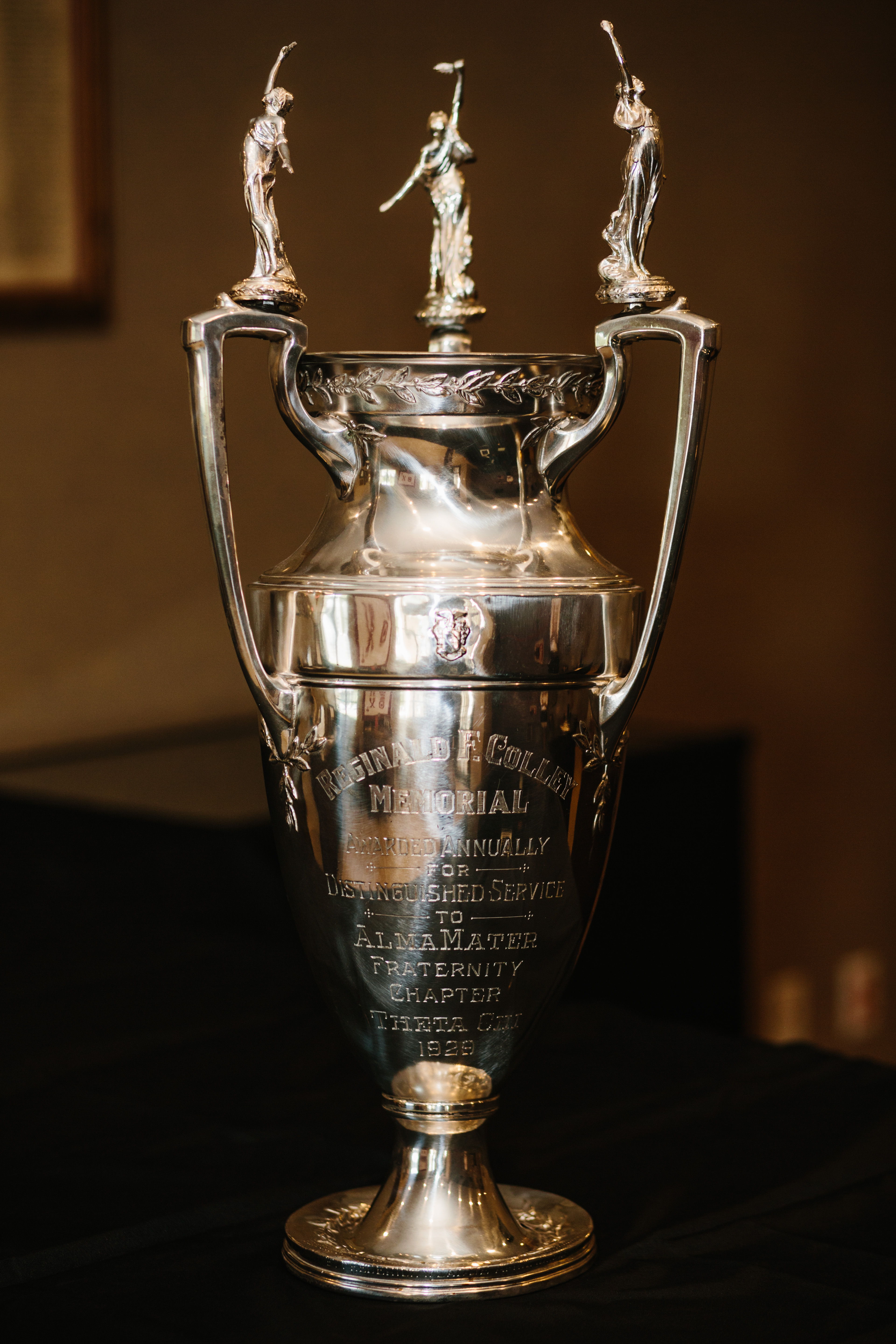 First Runner-Up
Abdillahi "Lahi" A. Dirie (Iota Beta/Missouri State 2020)
Brother Dirie made the Dean's List for seven semesters and graduated from Missouri State University in May 2020 with a Bachelor of Science in Health Communication with a minor in Health Care Management with an impressive 3.68 GPA. Lahi served Iota Beta Chapter as Vice President, Fundraising Chairman, and Philanthropy Chairman, where he organized a world record 80-hour baseball game with FIJI that raised more than $12,000 for the USO. During the spring 2020 semester, he was recognized as a Resolute Man.
Lahi served on Missouri State's SGA as a Senator, Director of Administrative Services and, during his senior year, as Student Body President. As President, Lahi led his team in introducing an $8 new student fee to expand mental health resources on campus and also worked with administrators, students, and Missouri State's Board of Governors on a $1.6 million project to expand the campus Multicultural Resource Center.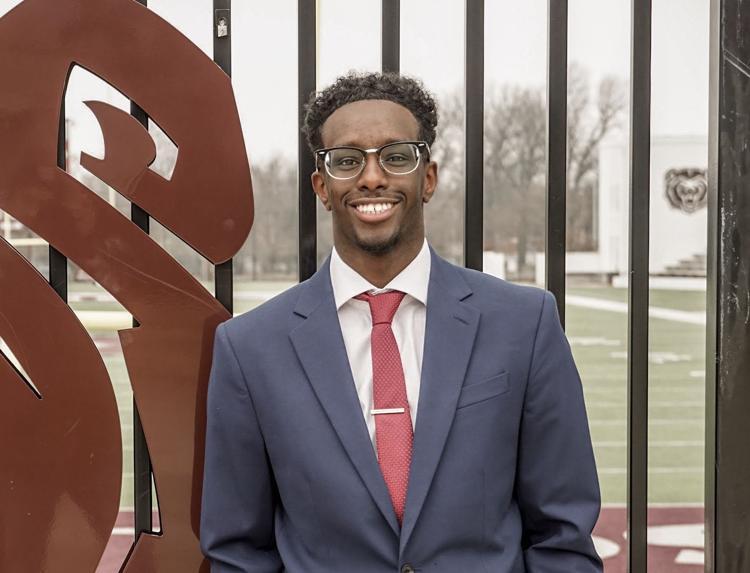 He was also involved on campus as a SOAR summer orientation leader, as a University Ambassador, and as an Emerging Leaders facilitator. He received the SGA Cabinet Member of the Year, STAR Awards Freshman of the Year, the Outstanding Fraternity Junior Award, and the Fraternity Sorority Life Man of the Year Award.
In his recommendation, Missouri State University President Clifton M. Smart, III, wrote, "[His] accomplishments are impressive in themselves, but they are particularly impressive because of what Lahi has had to overcome. Lahi is of Somali descent, was born in Saudi Arabia, and emigrated to America in 2005 at the age of eight with his mother and brother from a refugee
center. Yet he worked hard to become successful in high school and then achieved the highest
student leadership position in a predominantly white university. No one of this background had
ever achieved the awards and positions Lahi has at our university. Lahi's drive and determination are two of the reasons he has been so successful in his past endeavors. He has what it takes to make a change in the lives of those around him. Lahi truly embodies the university's three pillars of public affairs and is an excellent representative for Missouri State University."
Second Runner-Up
Bryce D. Fuemmeler (Iota Mu/Missouri 2020)
Brother Fuemmeler graduated with a 3.97 GPA, earning Summa Cum Laude – Honors Certificates with B.A. degrees in Economics and in History. He was Iota Mu Chapter's first two-term President and served as Homecoming Liaison and Philanthropy Chairman where he led two country music concerts that raised over $20,000 for cancer research. In addition, Bryce also strengthened Iota Mu's connection with Cassidy Rae, a Miracle Child for MizzouThon, and created a scholarship through a local high school in her name.
On campus he was involved with the Kinder Institute (as a Scholar, in their Society of Fellows, and as an Ambassador); as Chief Justice and Board of Elections Commissioner for Missouri Students Association (student government); as a Teaching Assistant in the Economics Department; as an IFC Rho Gamma (formal recruitment leader); and as a tutor for the Writing Center.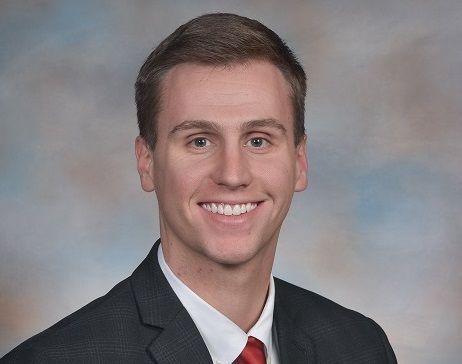 His honorary societies include Phi Beta Kappa, Phi Alpha and Delta (pre-law) and his awards include the 2018/2019 Iota Mu Chapter Man of the Year Award, the Outstanding Senior Award from the Economics Department, the University of Missouri Award for Academic Distinction, and he was named a Mizzou '39 which honors the 39 seniors who have made an exceptional difference on the culture and life of Mizzou. Nationally and internationally, Bryce has been recognized as a Visiting Fellow at Oxford University in the United Kingdom, Leadership Scholar at George Mason University, and was named a finalist for the Marshall Scholarship.
Bryce has been accepted to study at Oxford University and plans to earn an MSc in Economic and Social History.
First presented in 1929, the Colley Award is named for Reginald E.F. Colley, a World War I veteran and past member of Theta Chi's board of directors, the Grand Chapter. As a member of Phi Chapter, Brother Colley developed a celebrated reputation as a campus, community, and civic leader. He graduated in 1915 and eventually headed overseas to fight for the U.S. Army on the Western Front. Brother Colley died at the age of 39, but his legacy of leadership continues to inspire future generations of talented Theta Chis. Today, the Colley Award is treasured as the Fraternity's most prestigious collegiate honor.
Founded in 1856, Theta Chi Fraternity is a men's collegiate fraternity with more than 196,000 initiated members and has established 243 chapters. Leadership development, personal development, and service to alma mater are fundamental to Theta Chi Fraternity's mission.