Theta Chi Announces First and Second Runners-Up for 2022 Colley Award
WASHINGTON, D.C. - Theta Chi Fraternity is proud to announce the two runners-up for the 2022 Reginald E.F. Colley Award, the highest honor the Fraternity can bestow upon a collegiate member. The award is presented annually to a collegiate member who best demonstrates distinguished service to alma mater, Fraternity, and chapter. This year's award was presented in Washington, D.C., at the Fraternity's 166th Anniversary Convention.
First Runner-Up: Nathan R. Lewton (Iota Beta/Missouri State 2022)
Second Runner-Up: Michael P. Healey (Iota Psi/RIT 2022)
First Runner-Up
Nathan R. Lewton (Iota Beta/Missouri State 2022)
Brother Lewton joined the Iota Beta Chapter as a sophomore and intends to graduate from Missouri State University in December 2022 with a double major in theatre and modern language (Spanish emphasis) and minor in writing for screen and television with a 3.24 GPA making the Dean's List designation twice. Lewton went on to serve as Fundraising Chair, Homecoming Chair, and ultimately as Chapter President, where he reinvigorated brotherhood and inspired the chapter as it transitioned out of the pandemic in 2021.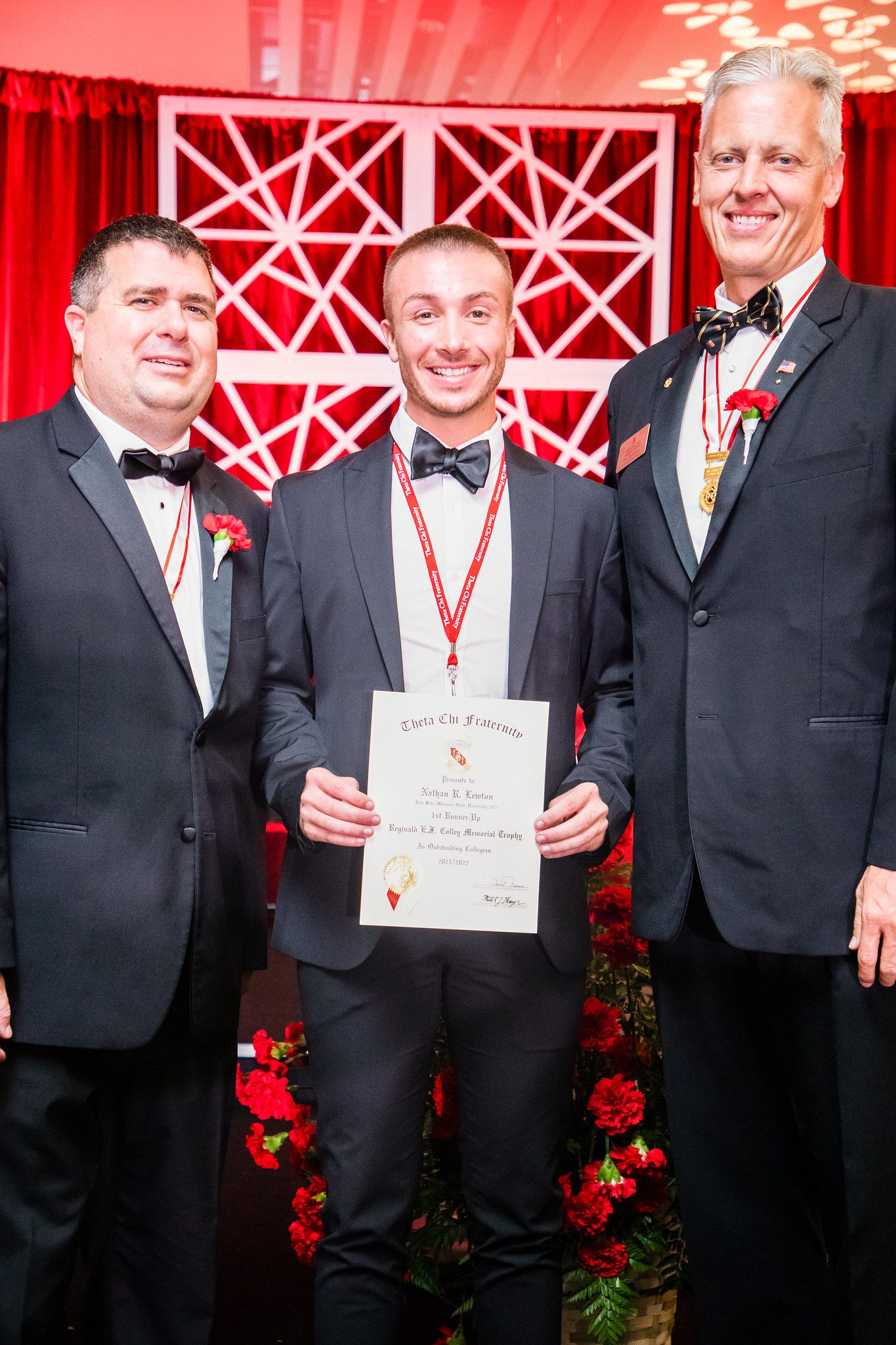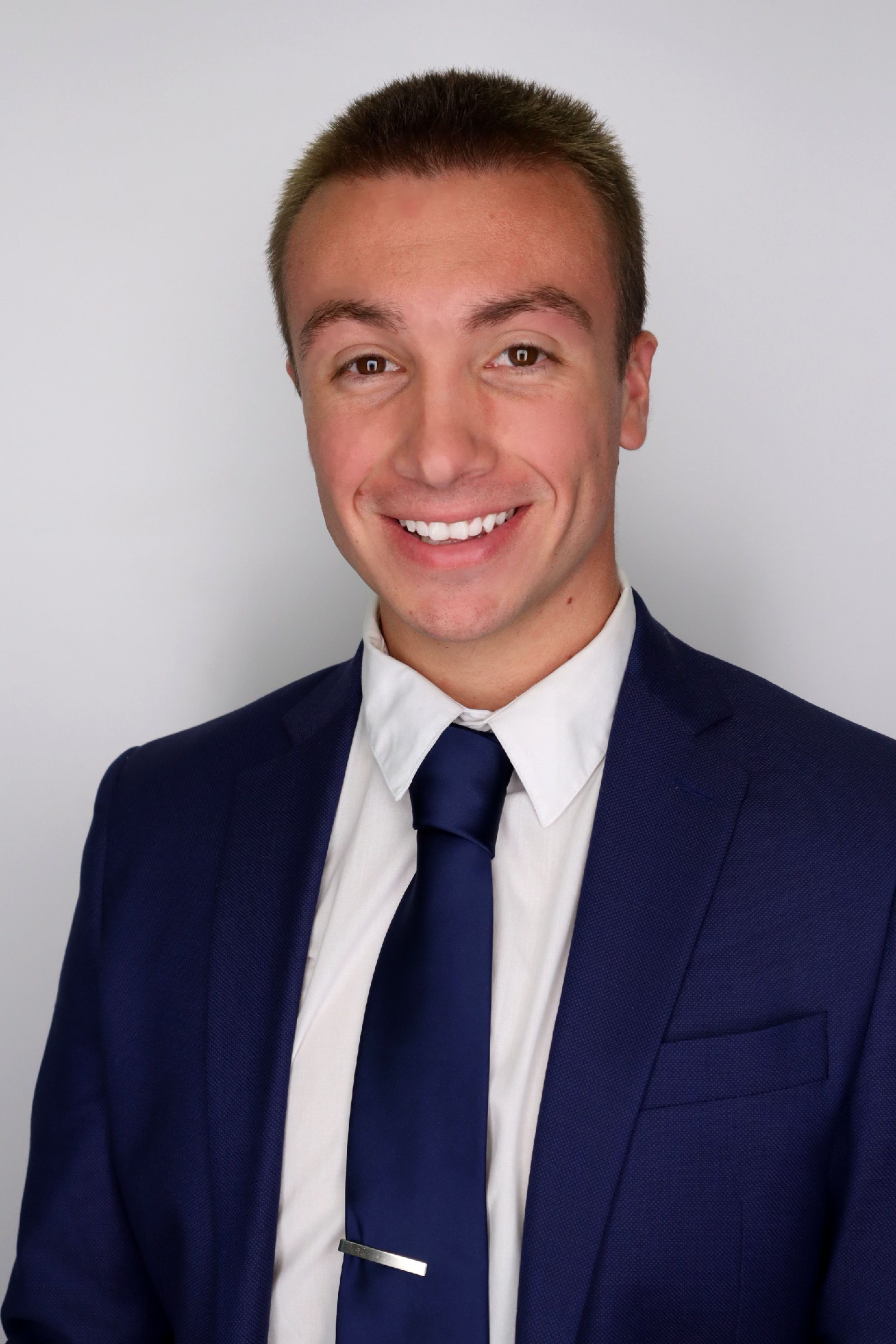 Lewton is a leader on campus, serving as IFC's Vice President of Recruitment; Vice President of the Student Affairs Advisory Board; Director of Advancement on SGA; Greek Week Director; President of the Traditions Council; and was involved with the University's Homecoming Committee, Men's Chorus, Student Orientation, Leadership Engagement Camp, Peer Mentorship, Gamma Pi Alpha Academic Fraternity, and Order of Omega. And yes, he even studied abroad in Spain during the 2019 spring semester!
From leading his chapter and campus to volunteering during his summers to assist in an early childhood development classroom, Lewton truly represents a commitment to Theta Chi's ideals.
In his recommendation, Missouri State University Vice President for Student Affairs Dr. Dee Siscoe wrote, "He is a remarkable young man! Here at Missouri State, we challenge students to "Make their 'MissouriStatement.' To stand up and be counted. To strive to be the best that they can be. And, I can honestly say that Nathan is doing just that. Through his many leadership and involvement roles, he has worked hard to engage students in the traditions of his soon-to-be alma mater. He embodies the MSU Pillars of Public Affairs and is an excellent representative of the [Iota Beta] Chapter of Theta Chi, the MSU Fraternity/Sorority Community, and the University itself."

Second Runner-Up
Michael P. Healey (Iota Psi/RIT 2022)
Brother Healey graduated with a 3.66 GPA with a B.S. degree in Biomedical Science and minor in Military Science & Leadership from the Rochester Institute of Technology. Following graduation, he was commissioned as a Second Lieutenant in the United States Army as a Medical Service Officer. He will be pursuing his Master's in Public Health at Cornell University.
Healey served his chapter as a member of the Standards Board, Social Chairman, and a precedent-setting Vice President of Health and Safety where he organized brotherhood workouts after COVID restrictions were relaxed and was instrumental in establishing a National Alliance on Mental Illness Week at RIT. He also volunteered on campus to test fellow students for COVID.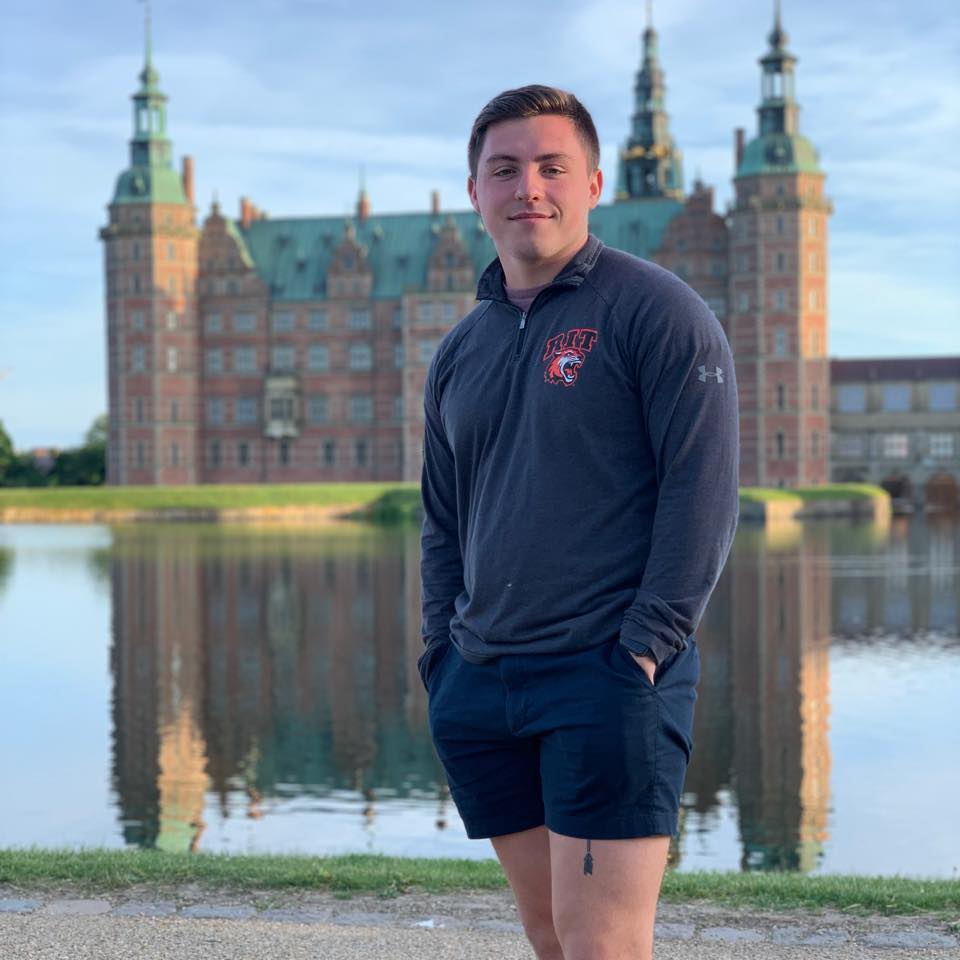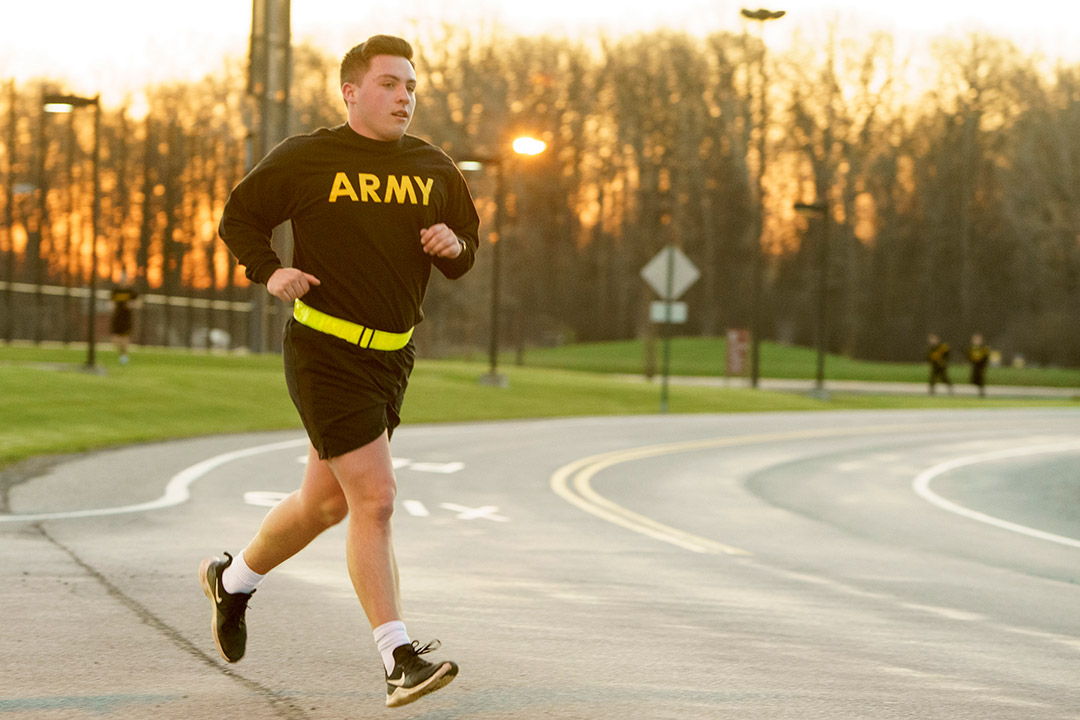 On campus, he served as a tour guide; as President of RIT's Global Health Association; as IFC President; and as a Research Assistant. He participated in Club Rugby and ROTC, where he was a Founding Father of Pershing Rifles, a nationally recognized military drill honor society. He also held a fundraiser and donation collection to aid refugees from Afghanistan.
Writing about Healey, former alumnus and faculty adviser to Iota Psi Dr. Michael T. D'Arcangelo said, "My ultimate compliment regarding Mike's maturity and readiness for graduate school was knowing and comparing him to other students in the same field, who were often overwhelmed by their coursework alone. During the past four years, during his time at school and during the pandemic, I have never heard Mike complain once, regardless of his work schedule, fraternity obligations, IFC leadership role, and ROTC commitments. He seriously always left me wondering how he did it all, without every showing stress."
First presented in 1929, the Colley Award is named for Reginald E.F. Colley, a World War I veteran and past member of Theta Chi's board of directors, the Grand Chapter. As a member of Phi Chapter, Brother Colley developed a celebrated reputation as a campus, community, and civic leader. He graduated in 1915 and eventually headed overseas to fight for the U.S. Army on the Western Front. Brother Colley died at the age of 39, but his legacy of leadership continues to inspire future generations of talented Theta Chis. Today, the Colley Award is treasured as the Fraternity's most prestigious collegiate honor.

About Theta Chi: Founded in 1856, Theta Chi Fraternity is a men's collegiate fraternity with more than 200,000 initiated members and has established 245 chapters. Theta Chi's mission is to develop college-age men into successful students, good citizens, lifelong brothers, and resolute leaders.