Gamma Chi Alumni Make Up Most of Randolph-Macon's All-Decade Soccer Team
The following article was published on December 9, 2020, via the Randolph-Macon Athletics Department (rmcathletics.com). It was reprinted with permission from Phil Stanton, Director of Athletic Communications. The article features alumni of Gamma Chi/Randolph-Macon.
---
Lutz Leads Men's Soccer Team of the 2010s
ASHLAND, Va. – Bryan Lutz '18, an All-Region forward and Scholar All-American, tops the R-MC Men's Soccer Team of the Decade for the 2010s.
First Team
Anthony Astruc '20, 17 goals, 17 assists, 51 points, All-ODAC selection four times, once First Team and once Second Team, All-South Atlantic Region Third Team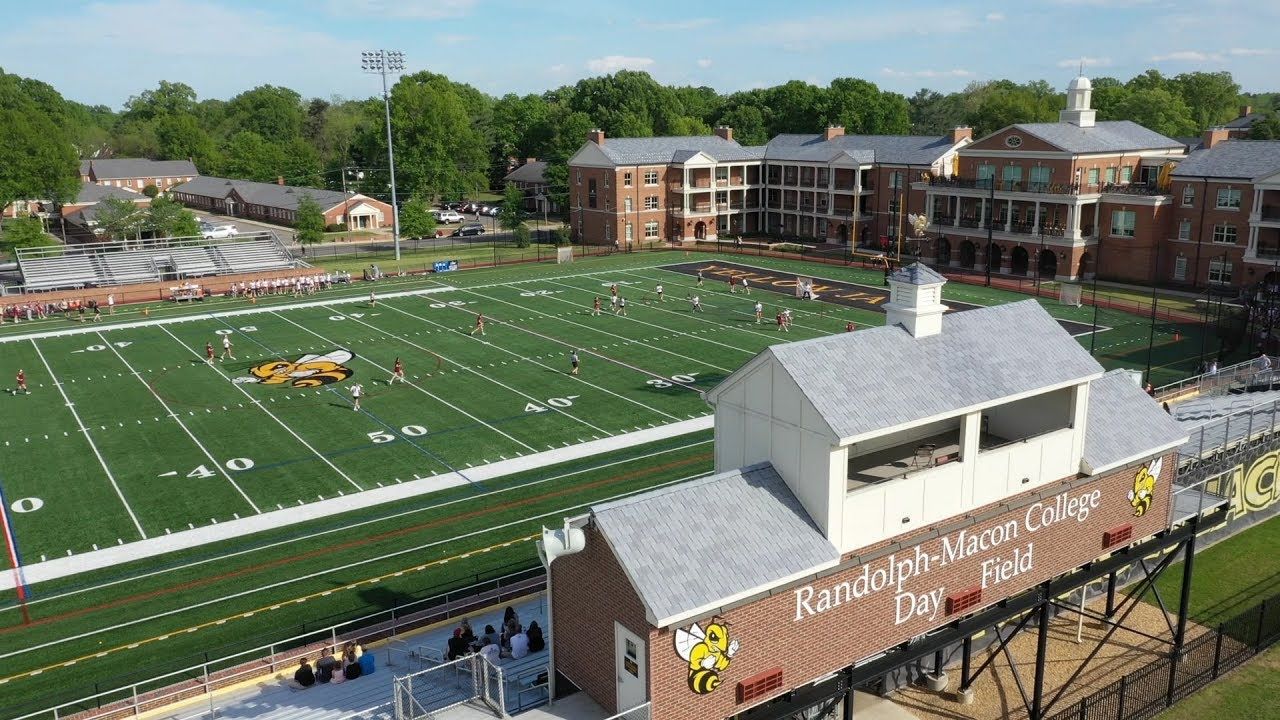 Brian Breslin (2019), 247 saves, 25 shutouts, 1.11 GA, VaSID All-State Second Team, ODAC All-Tournament Team, Gary Smith Invitational All-Tournament Team, Delmarva Cup All-Tournament Team
Ethan Cornelio (2012), 4 goals, 6 assists, 14 points, All-ODAC Second Team twice, All-ODAC Honorable Mention
Paul Duffy '20, 11 goals, 6 assists, 28 points, All-ODAC Second Team
Bryan Lutz (2018), 19 goals, 7 assists, 45 points, United Soccer Coaches NCAA Division III Scholar All-America Third Team, All-South Atlantic Region Third Team, All-ODAC First Team, All-ODAC Third Team, VaSID All-State Second Team, CoSIDA Academic All-District Team, 2017 United Soccer Coaches NCAA Division III Scholar All-South Region Team, ODAC All-Academic Team
Jack Maxey '17, 6 goals, 2 assists, 14 points, All-ODAC Second Team, All-ODAC Third Team, VaSID All-State Second Team, ODAC All-Academic Team
Jacob McHugh (2018), 11 goals, 6 assists, 28 points, All-South Region Third Team, All-ODAC Second Team, ODAC All-Tournament Team, ODAC All-Academic Team
Logan McHugh '17, 9th in program history with 17 assists, 8 goals, 33 points, All-South Region First Team, All-ODAC three times (First Team once, Second Team once), VaSID All-State twice, ODAC All-Tournament Team
Peter Nelson (2018), 8 goals, 4 assists, 20 points, All-ODAC Second Team, Delmarva Cup All-Tournament Team
Andrew Oakes (2016), 15 goals, 5 assists, 35 points, All-ODAC Third Team twice, ODAC All-Academic Team
Christian Torres '20, 3 goals, 6 assists, 12 points, ODAC All-Tournament Team
Second Team
John Baskerville '14, 2 goals, 3 assists, 7 points, All-ODAC Second Team, ODAC All-Academic Team
Josh Beeker (2020), 2 goals, 4 assists, 8 points, ODAC All-Academic Team
Sam Bowen (2017), 6 goals, 5 assists, 17 points, ODAC All-Academic Team
Peyton Chichester (2019), 4 goals, 3 assists, 11 points
Andrew Gyimesi (2019), 5 goals, 4 assists, 14 points
David Lynch (2011), started all 68 career games, All-ODAC Sportsmanship Team, All-ODAC Honorable Mention
Isaac Myers (2020), 2 goals, 2 assists, 6 points
Greg Noordanus (2016), 1 goal, 6 assists, 8 points, All-ODAC Third Team three times, ODAC All-Academic Team
Andrew Schaefer (2016), 5 goals, 10 points, ODAC All-Academic Team
Jake Tyler (2018), 44 games, 33 starts, 4 assists, 4 points
Mike Urbanik (2011), 11 goals, 1 assist, 23 points, All-ODAC Second Team