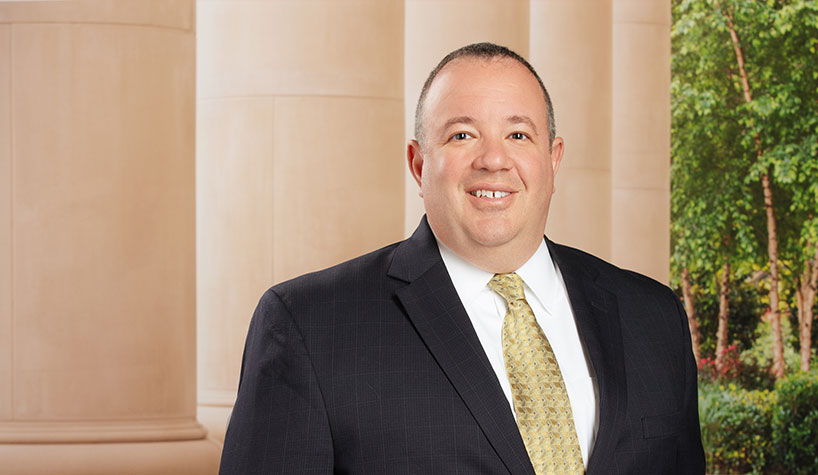 The Hospitality Sales and Marketing Association International (HSMAI) celebrated four outstanding revenue optimization leaders during HSMAI ROC Americas in Toronto on June 28, part of HSMAI Commercial Strategy Week 2023. HSMAI honored Andrew Rubinacci (Gamma Rho/Florida State 1991), the current EVP, commercial & revenue strategy of Aimbridge Hospitality, with their prestigious Vanguard Award for Achievement in Revenue Optimization.

Brother Rubinacci graciously spoke about this tremendous professional achievement and reflected fondly on his experience at Florida State, the ins-and-outs of the hospitality industry, and how his Theta Chi experience helped him establish himself in his career.
Rubinacci holds bachelor's degrees in business administration, majoring in both marketing and hospitality administration at Florida State University. He is currently a member of the HSMAI Americas Executive Committee and has served on the boards of HEDNA, Worldres, Open Travel, Roomkey, and the Dedman College of Hospitality at Florida State University.
"FSU's support and campus recruiting program helped me land my first role with what is now InterContinental Hotels Group. FSU's support along with Theta Chi and other extracurricular activities helped me secure one of five management training roles out of 500 applicants," Rubinacci remarked.
Andrew was previously EVP & chief commercial officer for Omni Hotels & Resorts where he was responsible for marketing, sales, loyalty, revenue management, digital marketing, eCommerce, and distribution and channel strategy. In addition, he was previously the senior vice president of distribution & global revenue management for InterContinental Hotels Group (IHG) where he led an integrated distribution and revenue management strategy team. He has also worked with Bristol Hotels & Resorts and MeriStar Hotels & Resorts.
"There were many practical things I took away from my Theta Chi experience that helped me put my best foot forward professionally. The typical things like budgets and profits and losses of course, but the most impactful was learning how to be a servant leader. Being an officer at Gamma Rho Chapter was a great experience and very different from getting a job in a company. Unlike a company, a fraternity is one of the few places where people vote you to be a leader, but you clearly know you're working for them. At a company, when you are the leader, the people you are leading typically work for you. That different perspective, being a servant leader, has served me well throughout my career," Rubinacci said.
This year, HSMAI is awarding Andrew Rubinacci with the Vanguard Award for Achievement in Revenue Optimization. Andrew is a seasoned hospitality veteran with over 25 years of experience and considered by many in the industry as one of the foremost revenue management and global distribution experts anywhere. He serves currently as EVP, Commercial & Revenue Strategy over all of Aimbridge Hospitality's 1,500+ hotels.
Rubinacci concluded with a piece of advice that he would give to any collegiate Theta Chi brothers considering a future in the hospitality industry. "Hospitality is a fantastic industry. If you work hard, you will have the opportunity to progress and do whatever you like. There is, of course, hotel operations, but also finance, human resources, IT, digital, and all the other commercial functions. Hospitality and travel account for 1 in 10 jobs globally and the growth is showing no signs of slowing down. It has allowed me to see the world, make friends on six continents, and live abroad. I highly recommend it."