In Memoriam: Bob Witmer (Alpha Zeta/Rochester 1959)
The following appeared on August 20, 2019, via the Queens Daily Eagle (queenseagle.com) and was reprinted with permission from David Brand, Managing Editor. This tribute is in memory of noted New York attorney Bob Witmer (Alpha Zeta/Rochester 1959). Brother Witmer lived our Maxim, "Alma Mater First and Theta Chi for Alma Mater" by serving on the University of Rochester Board of Trustees and as its Chairman from 2003-2008. He is the son of G. Robert Witmer, Sr. (Alpha Zeta/Rochester 1926), a former justice on the New York State Supreme Court.
---
New York State Bar Association Past-President G. Robert Witmer, Jr., a former partner at Nixon Peabody LLP and a renowned environmental lawyer, died Tuesday.
Witmer served as president of the NYSBA from 1994 to 1995. He was also chair emeritus of the University of Rochester Board of Trustees.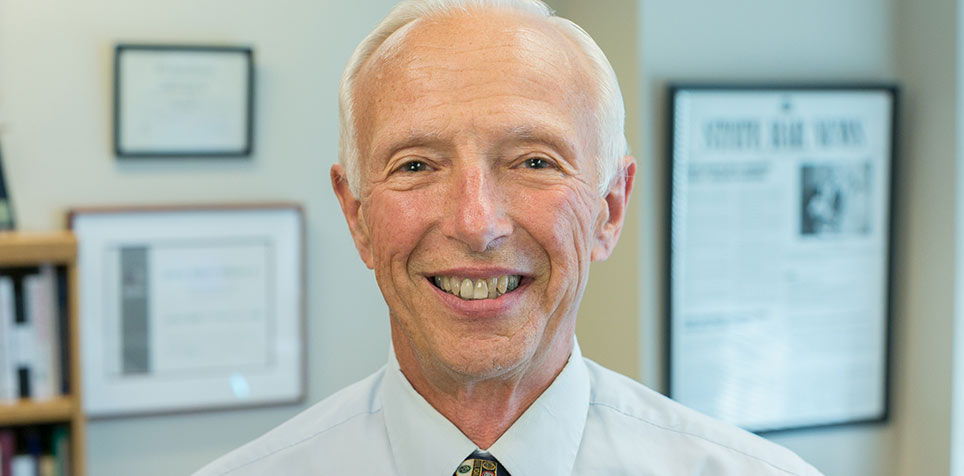 "Bob Witmer represented the best of the best in the legal profession. He was a devoted and selfless leader," said NYSBA President Hank Greenberg. "All who had the privilege of knowing him were impressed by his brilliance and touched by his kindness. He was pure class."
Greenberg commended Witmer's "national reputation as one of the top environmental lawyers in the country." Witmer founded the NYSBA's Environmental & Energy Law Section and led the New York Bar Foundation.
"On behalf of the Association, I extend our sincerest sympathies to his family and friends."
Witmer spent his career at Nixon Peabody LLP and its predecessor firm Nixon, Hargrave, Devans & Doyle in Rochester. He was a partner for 35 years and specialized in groundreaking environmental work.
He earned his law degree from Harvard Law School in 1962 and his undergraduate degree from the University of Rochester in 1959. He was co-captain of the Rochester basketball team.