Theta Chi Fraternity is saddened to report the passing of Brig. Gen. James E. Shelton (Alpha Xi/Delaware 1957). He attended the University of Delaware on a football scholarship where he later joined the Alpha Xi Chapter of Theta Chi Fraternity and the U.S. Army ROTC program. Shelton served his country in eight different Army divisions as part of his 27-year Army career and served for eight years as Honorary Colonel of the 28th Infantry Regiment (Black Lions). In recognition of his service, we reprint his obituary below which was originally found here.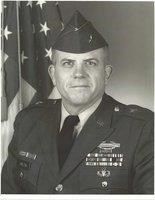 Brigadier General James Edward (Jim) Shelton, U.S. Army (retired) died October 3, 2018, inVenice, Florida. He died the way he lived, full of joy and life- literally dancing at a birthday party. He was 82. Jim Shelton was born, December 12, 1935, in the zinc-mining town of Franklin, New Jersey, the second of four brothers. He attended the University of Delaware on a football scholarship and joined the U.S. Army ROTC program, earning his commission in the infantry upon graduation in 1957. During his 27-year Army career, Shelton served in eight different Army divisions and the Berlin Brigade. He commanded rifle companies in the 1st Cavalry Division in Korea and the 82nd Airborne Division at Ft. Bragg, N.C. He was an operations officer of the 2nd Battalion, 28th Infantry in combat in Vietnam with the 1st Infantry Division. He later commanded an airborne infantry battalion in the 82nd Airborne Division, and a mechanized infantry brigade in the 24th Infantry Division.
In Washington D.C., he served as an Infantry Branch Assignments Officer and as an operations officer in the National Military Command Center. As a Brigadier General, he Commanded the 4th ROTC Region at Joint Base Lewis McChord, Washington. Shelton was a graduate of the Armed Forces Staff College, the U.S. Army War College and has a Master of Education degree from American University. He earned the Combat Infantryman Badge, the Master Parachutist Badge, and 16 other awards and decorations. Shelton served for eight years as Honorary Colonel of the 28th Infantry Regiment (Black Lions). He is the author of The Beast Was Out There, a memoir of his experiences with the 28th Infantry at the Battle of Ong Thanh in Vietnam.
Shelton married his college sweetheart, Joan Stephens, on October 5, 1957. They were two days shy of their 61st wedding anniversary on the day he died. Together they had eight children, five daughters and three sons. They also had 14 grandchildren and 8 great-grandchildren. The Sheltons moved 16 times during their Army life, including three tours to Germany. Upon his retirement from the military in 1983, Shelton returned home to Sussex County, New Jersey, and began working in private industry in the field of total Quality Management training at Ames Rubber Corporation. The Sheltons moved to Florida in 1997.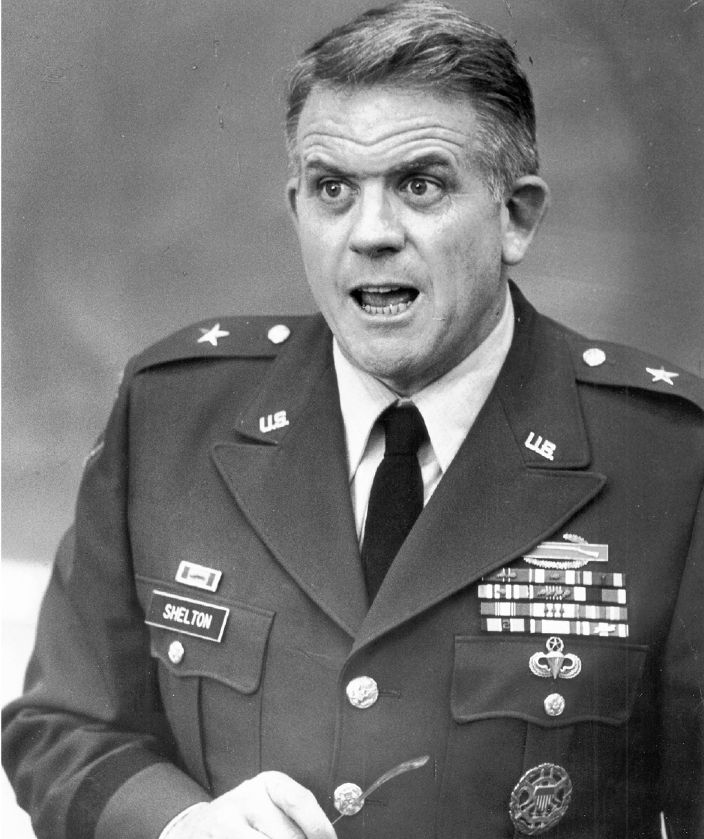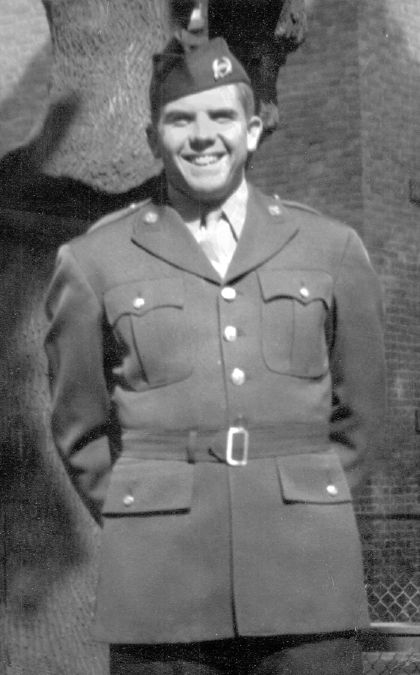 The past few years had been hard on him as dementia took its toll on his memories and his day-to-day capabilities, but he was still the same curious, adventurous, challenging, friendly man he'd always been. He loved singing and was an avid reader. He loved the arts, sports and travel. He could strike up a conversation with anyone, and usually did. He has been described by those who knew and loved him as "larger than life." He was our lion, our Patriarch, and he will be deeply missed.
A Celebration of Life was held at the Windsor of Venice; Friday, October 12, 2018, at 1:00 PM. In lieu of Flowers, donations may be made in Jim's honor to your favorite veteran's charity. Internment took place at Arlington National Cemetery at a later date.