The Fraternity is saddened to report 1968 Olympic gold medalist Dick Fosbury (Sigma/Oregon State 1972) has joined the Chapter Eternal.
Fosbury, or "Fos" as he was known in the chapter, came to Oregon State University from Medford, OR, in the fall of 1965. A member of the Track and Field team, Fos perplexed all with his odd technique for the high jump: going over the bar backwards.
His flop was an embarrassment to OSU Coach Berny Wagner, but he ultimately conceded and agreed to let Fos do his "flop" at meets, where he was met with snickers, guffaws, and derision.
After furthering developing his technique, Fos began to clear the bar at higher and higher levels. Ultimately, he won his coach's support, the 1968 Pac-8 meet, the 1968 NCAAs, and two sets of Olympic trials.
At the 1968 Summer Olympics, Fos managed to change the snickers and laughter from the crowd to amazement and astonishment. The crowd in Mexico City went silent as Dick faced an attempt at 7' 41/4". He cleared the bar, won a Gold Medal, and became enshrined in high jump and Olympic history.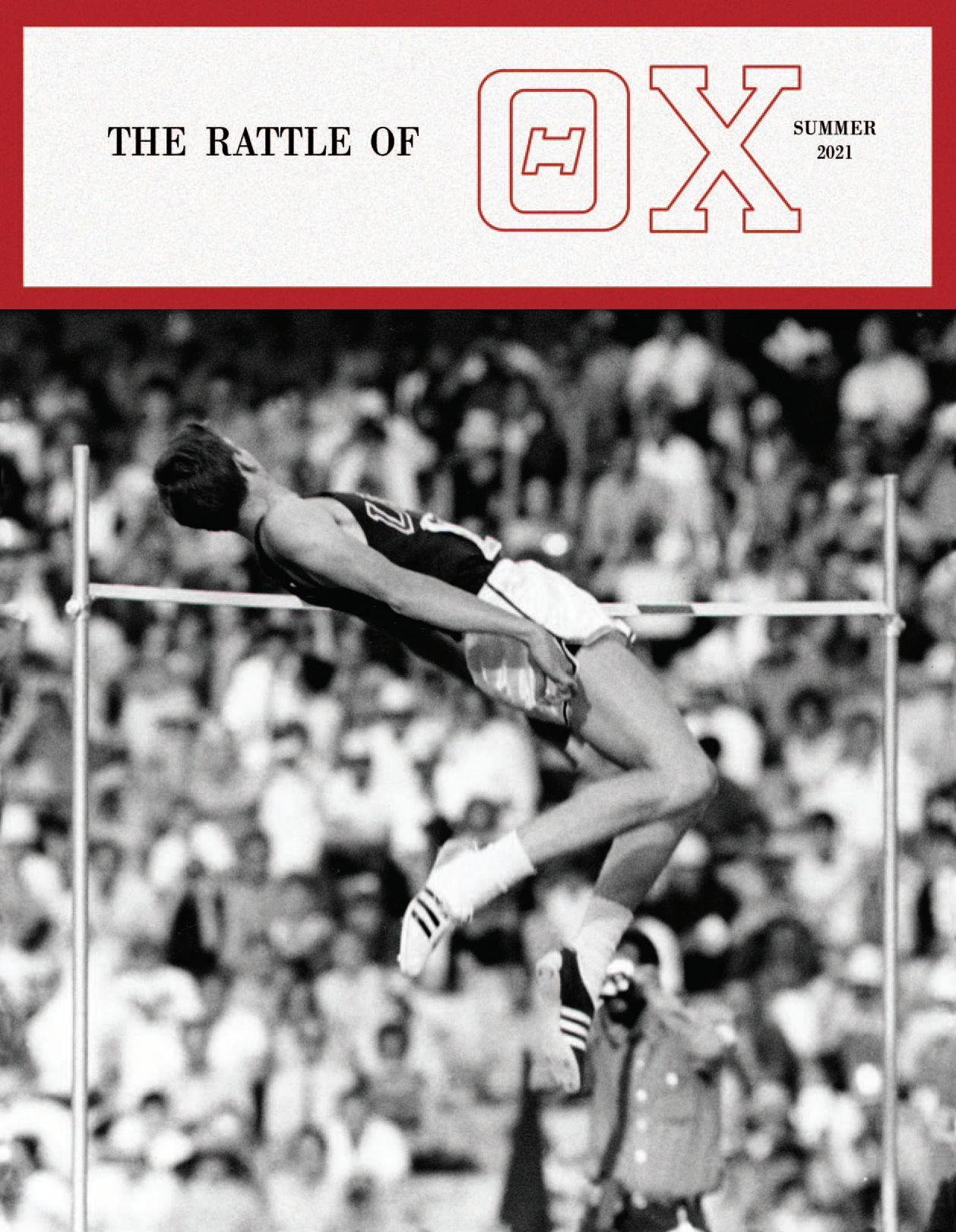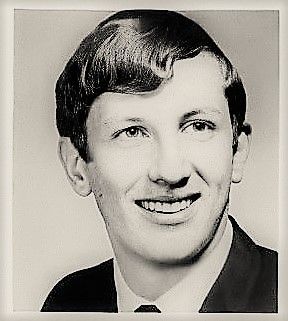 Fos pledged Theta Chi and lived at the house during his early years at Oregon State, however, he didn't make grades, and was never initiated. Following his high jump success, Fos returned to OSU and earned his degree in civil engineering technology in March 1972.
Over four decades later, Bryon Van Fleet (Sigma/Oregon State 1969), Fos' roommate, moved back to Corvallis and connected with the collegiate brothers of Sigma Chapter, sharing photo albums, stories, and other Sigma lore. The brothers were impressed and amazed to learn about Dick Fosbury and dreamed up the idea that the chapter could still initiate him. Van Fleet connected with Fos, who was on board with the idea.
In April 2017, Fos returned to campus to accept the OSU Alumni Association's prestigious E.B. Lemon Distinguished Alumni Award – but first, there was a stop at the Theta Chi house, where 40 years after making his pledge, Dick Fosbury was initiated into Theta Chi Fraternity.
Following initiation, Fos and Van Fleet toured the house and shared funny and moving stories. While in the living room, Fos shared the story of his injury while jumping over a leather chair: "Someone bet me I couldn't clear a stuffed leather chair. Not only did I lose the bet, I also broke my hand in the crash landing."
Reflecting on the day, Then-Sigma Vice President Dominic Fio (2019) posted on Instagram, "Today I pinned the Badge of Theta Chi on an Olympic legend, Dick Fosbury. What a great opportunity to meet the man who revolutionized the high jump and to now call him a brother."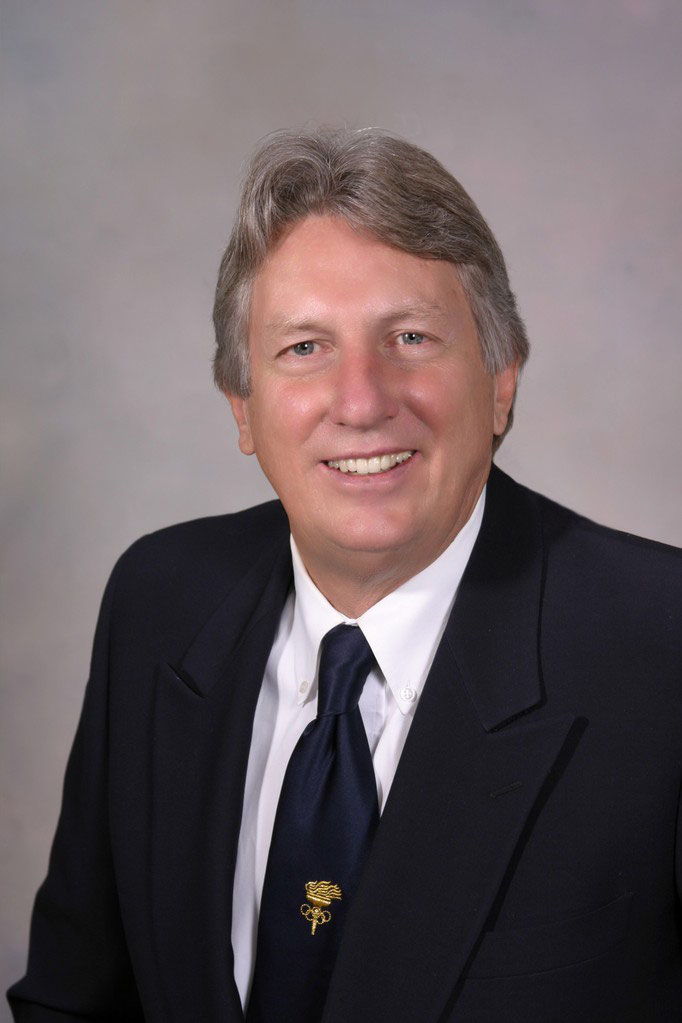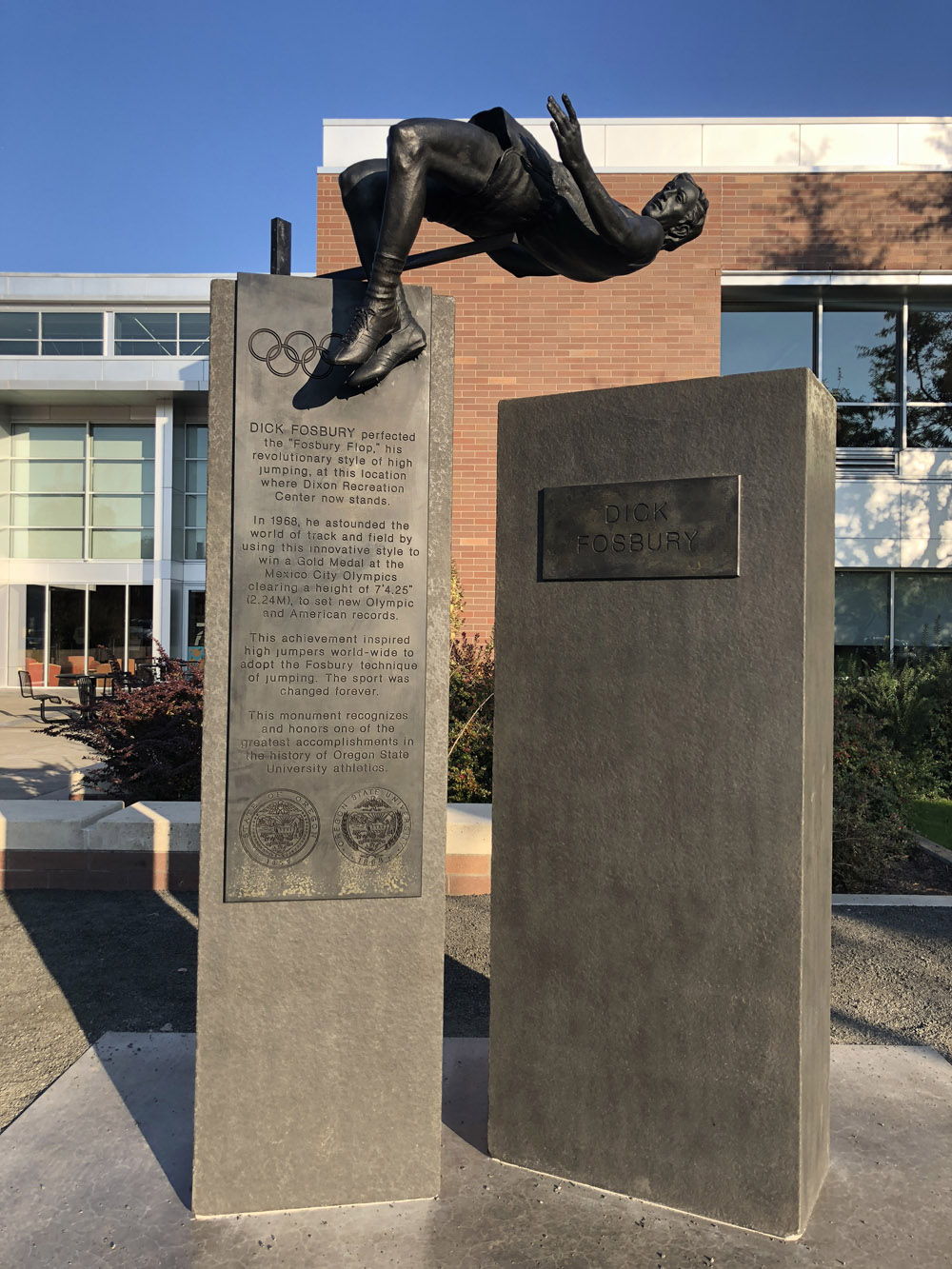 Through the unwavering efforts of Bryon Van Fleet, Oregon State University placed a bronze statue of Fos outside of the Dixon Recreation Center on campus. The statue was officially unveiled and dedicated on October 19, 2018, the day before the 50th anniversary of Fos' gold medal jump. Sigma Chapter was present in force, wearing bright orange T-shirts featuring a high jumper logo and the words "Dare to Jump."
---
Fosbury is a member of the National High School Hall of Fame, State of Oregon Sports Hall of Fame, Oregon State Sports Hall of Fame, USA Track and Field Hall of Fame, World Humanitarian Hall of Fame, and the U.S. Olympic Hall of Fame. He served as president of the World Olympian's Association.
Fosbury worked for the city of Ketchum, ID, as a city engineer for 25 years and was a co-founder of Galena Engineering. He was elected twice as a Blaine County commissioner and was chairman at the time of his death. He also chaired the Southern Idaho Solid Waste District, served on the Friedman Memorial Airport Authority, and was a member of the Wood River YMCA Board of Directors. He also found time to organize track camps and taught legions of young high jumpers how to flop.
His roommate Bryon Van Fleet shared, "This really nice young man from Oregon was still a college boy and all by himself he had reinvented the high jump. He had revolutionized a sport more than any other human ever had…Dick Fosbury didn't give up. Of every human being I ever met in this life, I have never known anybody who faced worse odds, with less support, but with more drive and determination than Dick Fosbury."

Click here to read our Rattle Summer 2021 cover story on Brother Dick Fosbury.
Click here to read the official announcement from the Oregon State University Athletics Department.
Click here for Brother Fosbury's bio.
Click here to read his obituary in the New York Times.