In Memoriam: Michael S. Martin (Zeta Sigma/Wisconsin-River Falls 1999)
Theta Chi Fraternity is saddened to report the passing of Michael S. Martin (Zeta Sigma/Wisconsin-River Falls 1999). An alumnus initiate, Brother Martin faithfully served as Zeta Sigma's Faculty Adviser, mentor, counselor, and friend for more than 20 years.
David Chell (Zeta Sigma/Wisconsin-River Falls 2001) said, "In the late 1990s, the chapter was instructed it would be a good idea to find a faculty adviser. I approached Michael Martin about the idea and he said 'he didn't want to advise something he wasn't a part of.' Acknowledging what he said, I offered him the opportunity to be initiated into our wonderful brotherhood. Without hesitation, he joined our chapter and became an irreplaceable representative for us on campus. Mike and his family were our family and he will be greatly missed. Rest in peace Little Brother."
Derek Brand (Zeta Sigma/Wisconsin-River Falls 2008) said, "The guidance I received from Mike over the years was instrumental in guiding me to becoming the man I am today."
Former Regional Counselor Jeff Storey (Zeta Sigma/Wisconsin-River Falls 1992) stated, "No words can properly recognize Mike or thank him for his service and the leadership he provided to so many. We will forever miss you and be better because of you Mike! So thankful to have served with you and see all the great things that you did. You were a true treasure."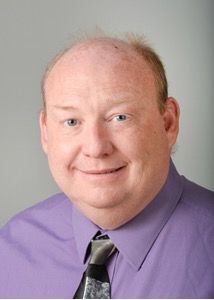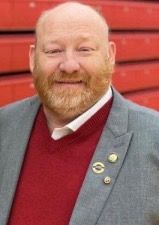 Former Leadership and Education Consultant Kyle Weaver (Zeta Sigma/Wisconsin-River Falls 2004) shared some thoughts following Brother Martin's funeral. "Whoever told us, back in the day, that we were buying our friends was only kind of right. What they didn't understand then is that it wasn't a purchase. It was an investment. And it was an investment that has paid dividends thousands of times over and continues to do so. I am grateful to all of you who I saw on Sunday and yesterday at Brother Martin's services, and to those who I saw that sent flowers, and cards or posted thoughts from afar. I believe Mike would have been happy to know he brought us together for a few moments of Brotherhood this past weekend. He will no doubt already have the party going for us in Chapter Eternal by the time we get there."
During the Chapter Leadership Conference held in 2003 at Vanderbilt University, Brother Martin was presented Theta Chi Fraternity's prestigious Floyd W. Field Award. What follows is the transcript of the speech announcing his award:
"The Floyd W. Field Award was commissioned by the Grand Chapter of Theta Chi Fraternity to honor an outstanding Greek Affairs Professional for commitment to and support of the ideals of Greek student life.
The award is named in honor of Floyd Field, the first initiate of our Alpha Nu Chapter at Georgia Tech Institute of Technology. Brother Field exemplified our motto of the Helping Hand by reaching out to students in all areas, by creating the first representative Student Government and establishing the first Dean of Men position at Georgia Tech. His outstanding character and determination to address student needs serve as an example to all.
This year's recipient was described by the nominating Chapter President as someone who has been the 'focal point that all men can go to for help when they need it.'
He goes on by saying:
'…His door is always open for any member of this Fraternity. He does more than just help us with our academics and personal counseling, he is also one of the first to jump at any opportunity to help the undergraduate chapter with events and activities. There have been many occasions when he swoops in with an extra Helping Hand and made a good event even better.'
The recipient served his campus for six years as an Academic Advisor and Certification Officer. He provides his undergraduates everything from contacts and connections within the university to improve public image to counselor to unofficially advising his 'friends' usually before they seek their own assigned advisor. He is 'always willing to take time out of his schedule to ensure someone's academics are on track.' This recipient went as far as to become an alumnus initiate into our Fraternity. Without requests, this brother jumps in to help the Fraternity with events, recruitment, fundraising, and philanthropy. He participates in meetings often and fuels discussion on chapter topics. Most of all, he exemplifies the values of a good brother and is always there when you need him most.
Despite his busy schedule between his duties with the university and time with the chapter, he volunteers his spare time through professional and civic involvement such as the Junior Chamber of Commerce, New Richmond Church of the Immaculate Conception, and Advisor for the Newman Center thereby extending a Helping Hand to his fellow man.
This year's recipient of the Floyd W. Field Award, a current member of the faculty at University of Wisconsin-River Falls, is Brother Michael S. Martin."
Godspeed, Brother Martin. Thank you for your mentorship, humor, friendship, and brotherhood. The lessons you taught will remain with us always.
In recognition of his service, we reprint his obituary below:

Michael Sean Martin, age 53, of New Richmond, WI died on January 28, 2022. He was born in Honolulu, HI to the late Dr. Carroll and Marilyn Martin on Feb. 1, 1968. Michael married Rory Wittmus on September 30, 1995, in Chilton WI, and had three daughters together. Michael graduated from St. Catherine's High School in Racine, WI in 1986. He graduated from UW Whitewater with a BS in Psychology in 1991 and a Masters in Counseling in 1993. He started working at the UW Marathon County as a Hall Director in 1994. He transferred to UW River Falls in the fall of 1997 to be the advisor for the elementary education program. He loved and enjoyed his job adding and changing his responsibilities throughout his 25 years there. As the Senior Coordinator of the Educator Preparation Program, he affected many students' lives as the TEACH learning community advisor, the elementary education teacher advisor, the admission to teacher education preparation program coordinator, the data program manager, and the teacher licensing officer. Michael earned the Academic Staff Excellence Award in 2016 from the UW Board of Regents, the highest statewide award for someone in his field. Mike was a loving father and husband. He learned to love the sport of volleyball as he followed all three daughters from grade four through high school playing volleyball on spring league, middle school, club, and high school teams. Mike was a gamer; he was known to the gaming community as Thraxzz. He enjoyed role-playing games, card games, and video games.
Mike is survived by his wife, Rory; three daughters: Kaleigh, Makenna and Kennadi; sisters: Michelle (Jason Rownd) Martin and Meghan (Tim Gifford) Martin; brothers: Matthew and Mitchel; aunt: Jane Peterson. Mike is preceded in death by his parents Dr. Carroll and Marilyn Martin. A scholarship in Mike's honor is being established by the UW-River Falls Foundation. You may donate to the Michael Martin Memorial Scholarship Fund at: https://www.uwrf.edu/give/Michael-Martin-Memorial.cfm. Checks may be mailed to UWRF Foundation, ATTN: Martin Memorial Fund, 410 S. 3rd St., River Falls, WI 54022.
A Visitation was held on Sunday, February 6, 2022, from 1:00-5:00 PM at Bakken-Young Funeral & Cremation Services (805 E Division Street) in River Falls. A Memorial Mass of Christian Burial was held on Monday, February 7, 2022, at 11:00 AM at Saint Bridget Catholic Church (211 E Division Street) in River Falls with a visitation one hour prior to the Mass. Arrangements are with Bakken-Young Funeral & Cremation Services.
You can view the original obituary here.