In Memoriam: Trey Paradiso (Iota Lambda/Longwood 2007)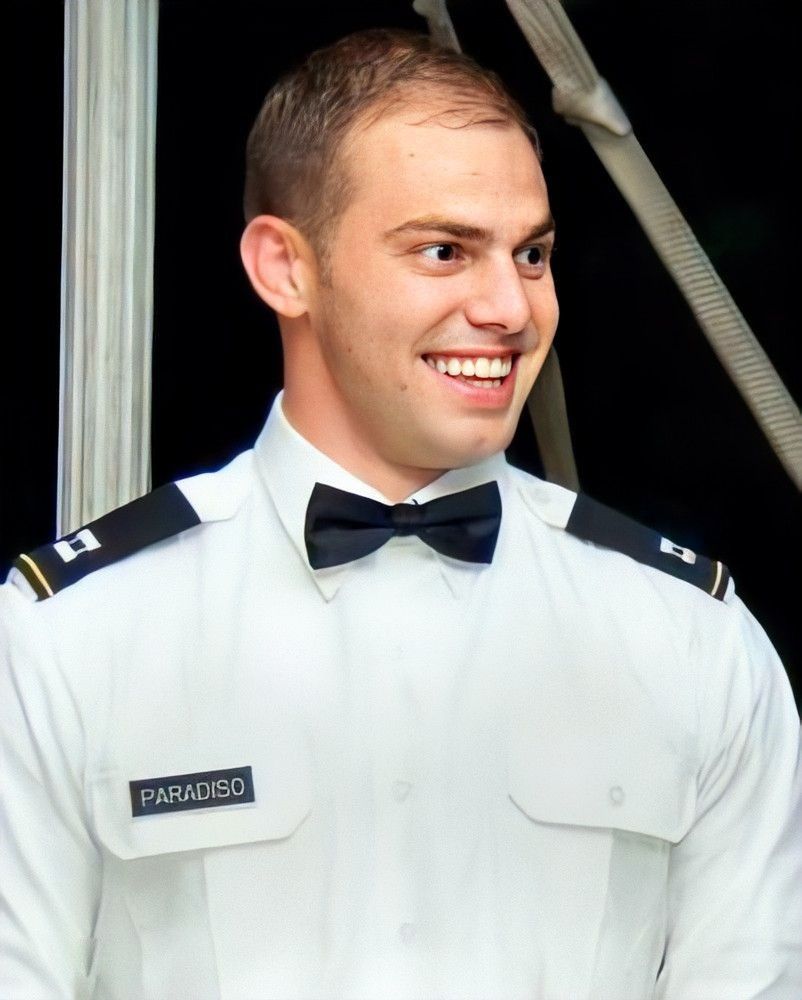 Theta Chi Fraternity is saddened to report Richard A. "Trey" Paradiso, III (Iota Lambda/Longwood 2007) has joined the Chapter Eternal.
Along with Jacob Heltzel (Iota Lambda/Longwood 2007), Trey was the primary force who brought Theta Chi to Longwood University.
After rushing and joining a different national fraternity at Longwood and experiencing horrible hazing practices, Trey and Jacob plotted to create a fraternity experience without the evils and dangers of hazing.
By pure coincidence, both of their fathers are brothers in Theta Chi from two different chapters in Virginia: Richard Paradiso, Jr. (Zeta Pi/Old Dominion 1979) and Robert Heltzel (Gamma Chi/Randolph-Macon 1981). Both brothers encouraged their sons to start Theta Chi on their campus and to do fraternity the right way.
Despite experiencing innumerable obstacles from their university, Trey and Jacob recruited other likeminded men at Longwood and finally achieved their dream. On the weekend of April 20, 2007, the men were initiated and Iota Lambda Chapter was officially installed at Longwood University. Trey was assigned Roster Number 2 and was initiated alongside his grandfather, Richard Paradiso, Sr. (Iota Lambda/Longwood 2007), who joined Iota Lambda as an alumnus initiate.

After graduation, Trey followed in the footsteps of his great-grandfather, grandfather, and father and joined the U.S. Army as an officer and was subsequently deployed to Iraq and the Middle East three separate times. After struggles with mental health, Trey was discharged from the Army with the rank of captain.
His struggles with mental health continued after he returned to Virginia. Ultimately, Trey took his own life on December 1, 2021.
Trey was immensely popular with his brothers at Longwood as well as with the troops assigned to his command. He had an enthusiastic and unbounded energy and was a positive and driving force in the lives of many. He had a spark and a mischievous smile. He was someone who brought fun, and through interaction with him, you knew stories would be created, adventures would be had, and that memories and legacies would be made and forged forever.
Theta Chi Fraternity is saddened by this tragedy. We keep the family and friends of Trey in our thoughts and prayers. We especially think of his father, grandfather, and the other Charter Members and other brothers of Iota Lambda/Longwood who felt Trey's influence firsthand.
We share Trey's legacy to keep his memory alive and to celebrate his accomplishments within our brotherhood. Further, we share his story to ennoble our Sacred Purpose – to remind each other to be our brother's keeper, to watch out for the health and safety of our fellow brothers. To be there for them, when they need the Helping Hand the most. We wish Trey was still with us but hope that his life and his example will teach us the lessons we need to learn.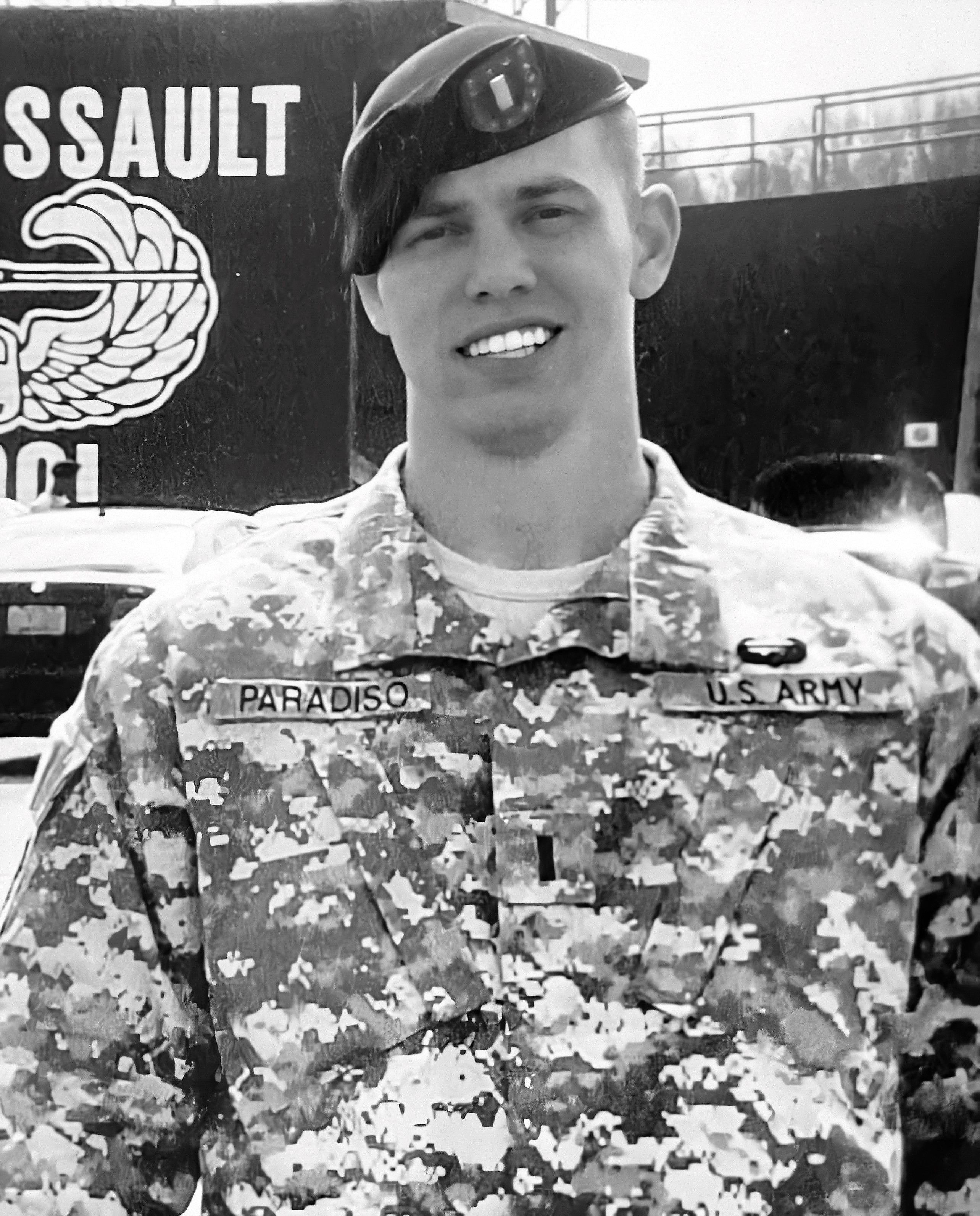 Below we share firsthand memories from brothers who knew Trey and can articulate his legacy.

We encourage you to read these personal reflections and Trey's obituary below.
Former Expansion Coordinator Phillip Burns (Iota Lambda/Longwood 2008) states, "Trey had this sort of smile which epitomized 'chaotic good' for any RPG fans. One of the few times Trey wouldn't be bouncing off the walls, though, was when he would discuss his relationship with our Fraternity – what he and others had gone through when pledging a different organization, how he and Jacob came up with the idea of founding our Theta Chi chapter at Longwood, and what it meant to him for the chapter to be and (more importantly) maintain a non-hazing environment. His passion and intensity for what we stood for was unmistakable and I believe left an impact on anyone who met him. I love you, Trey. I love you, brothers. I love you, family & friends."
Ted Thomas (Iota Lambda/Longwood 2008) shares, "Trey Paradiso you will be GREATLY missed. The words 'Thank You' will never be enough. Thank you for everything you did for Theta Chi at Longwood University. You are 50% of the reason we have a chapter today. Without you and Jacob Heltzel, we would never be brothers or friends. We would never have met and become part of history at Longwood University! Because of you, we are Founding Fathers and brothers together, always! You loved this Fraternity and your brothers! You would fight tooth and nail for Theta Chi Fraternity! Thank you! I love you brother! L&R! Rest in Peace in Chapter Eternal with Theta Chi. If you, or anyone you know is struggling with mental illness or PTSD – get help or reach out and help them ASAP! DON'T WAIT. Mental illness is a lifelong battle for some and without help, it can cost the lives of loved ones!"
Dustin Dwyer (Iota Lambda/Longwood 2008) recalls, "There are few photos from college that I hold as close as this one. For this photo represents one of the largest pieces of my Longwood University experience. In this photo are over 30 men, who worked tirelessly for nearly three years to build a brand new organization. Starting from nothing, and overcoming numerous obstacles, we were able to create a nationally recognized fraternity chapter that has continued to thrive. Yet my heart aches this evening, because one of the original core members from this group lost his personal battle and left this world for the next last night - far too early. If you were privileged to know Trey Paradiso, than you would have experienced the pride he held in being a Theta Chi, and the general hilarity that ensued being around him. So I'll shed my tears for my departed brother and raise my glass in a toast, but I'll have a final laugh since that was usually the result when you were with Trey, and would be expected."
Iota Lambda/Longwood Roster #1 Jacob Heltzel remembers, "Trey Paradiso and I met freshman year of college and didn't instantly hit it off. We were very, very different. I was a preppy kid from "Nova" as he used to call it and he was a "skater boy" from Virginia Beach. However, we started hanging out through mutual friends, organizations, and at parties. The more we were around each other, the more we gravitated towards one another. Eventually we decided to room together sophomore year, which would change the course of my existence. The more time Trey and I spent together, the more we began to understand one another. We had a way of talking to each other that could penetrate even the thickest layers of the natural human wall we form to protect our emotions. We understood each other completely and totally. Trey was a deeply complex person, more so than anyone I have known and will ever know. I was fascinated by his quirks. He was in the army (a fourth-generation serviceman), loved fine art and hardcore death metal music, detested sports, and was hopelessly addicted to the show Step by Step. He turned me on to Jerry Springer, which we would sit together on the couch and watch every afternoon when we weren't at class, screaming at the screen when they would reveal some poor dude WAS the father.
Trey was a lot of 'firsts' for me. He was the first human being I'd met who refused (VEHEMENTLY) to wear underwear or socks. He was also the first person I knew who surfed, which he taught me how to do (poorly, I might add) on several of our trips back to Virginia Beach. He was the first human I'd ever seen who could eat an entire meal in four minutes flat without throwing up. He helped me experience so many interesting things I'd never seen or heard before and I was fascinated by his hilarious quirks.
However, Trey also taught me several deeply emotional things.
He was the first man, outside my father and brother, I ever said 'I love you' to and meant it with every inch of my soul. He taught me that mental health is a very real thing as I watched him battle it firsthand every day. There were nights when he would wake me up by poking my arm from the bunk below and just tell me he was 'sad' and couldn't sleep. So we would lay there and talk for hours, just candidly. I would tell him I missed home, that I was fearful of death. There was no trying to make each other feel better or promises of 'everything will be fine.' It was just two men sitting there talking about their feelings in the middle of the night. Trey taught me it was okay to be open about how you feel.
One random fall weekend, we decided to go back to Manassas to stay with my folks. My dad had coughed up his Redskins tickets to me and I wanted to take Trey to his first professional football game. The man hated sports but I thought I might be able to turn him. In the car on the way home, we talked about how we felt there was a need at Longwood for a new fraternity. One that would differentiate itself through lofty values, service to the community, and exist devoid of hazing. That night changed not only my life, but the lives of now some 300+ men who are part of the Iota Lambda Chapter of Theta Chi Fraternity.
With the help of 28 or so more individuals who shared our values, we built an Internationally recognized organization. One that has won the highest honors on the International level on several occasions and has been upheld by the men who have followed in our footsteps. The fraternity gave me lifelong friendships, my wife, then my children, and shaped the trajectory of my life to this point (and will continue to do so). I owe much of that to him for giving me the confidence to embark on that journey.
Trey graduated from Longwood as a commissioned army officer and went into active duty. He did multiple combat tours of duty in the Middle East, helped many a person overseas and domestically, and positively affected the lives of countless men and women he commanded. He also mentored many young officers and peers, as evidenced by the stories and posts shared online.
Trey and I, as things go, admittedly did not speak as much as we'd have liked over the last 3-4 years. We would text occasionally, share funny stories, and talk through things together when we could, when simply living life wasn't overshadowing our friendship. But, when we talked –
it was like we were back in that dorm room together, listening to 36 Mafia, dancing around like idiots. It was like we were window-down driving on the back roads of Farmville on nice days, just conversing and laughing. That never changed. No matter how long it was between chats, we never lost that connection.
In the last 12 months, we had some very deep, dark conversations and I knew he was struggling. He had battled so long and so hard against the constant weight of his mental health that it seemed to be wearing on him. Unfortunately, Trey lost his battle, like so many other veterans who suffer from PTSD and other mental health challenges. I am crushed, but take solace in the fact that he is finally at peace, finally has respite from the fight that he fought for so long. If my post here does anything else besides simply honoring my friend and my brother, I hope it'll continue to open the eyes of the people who read it and help in recognizing the mental health epidemic that so many face on a daily basis.
Trey was the bravest human being I ever met. He loved unconditionally, brought out the best in people (including myself), and touched an incredible amount of lives. He was wild, he was passionate, he was complicated, and he was an original. There will never be another like him. He is one of my favorite people that will ever exist on this planet and I will miss him dearly.
I love you Trey."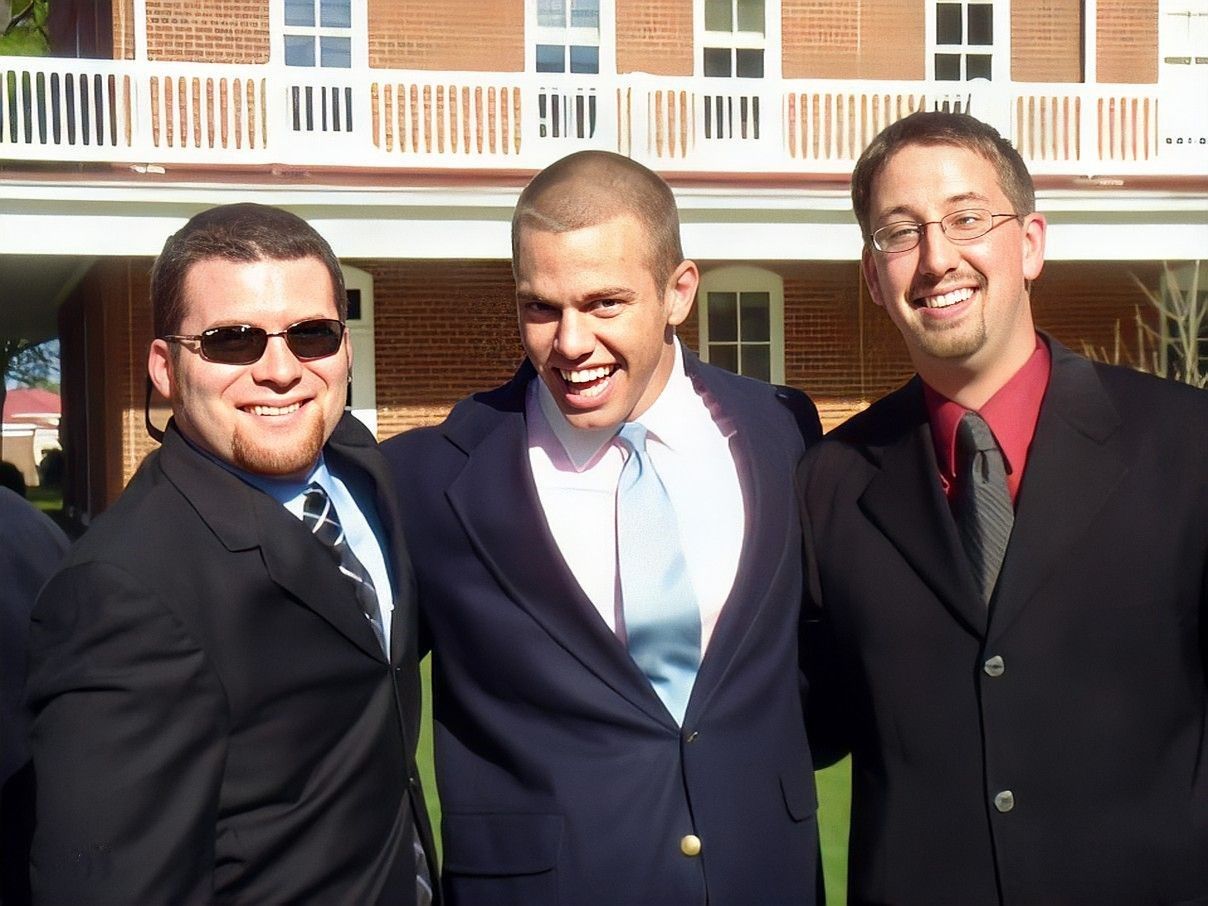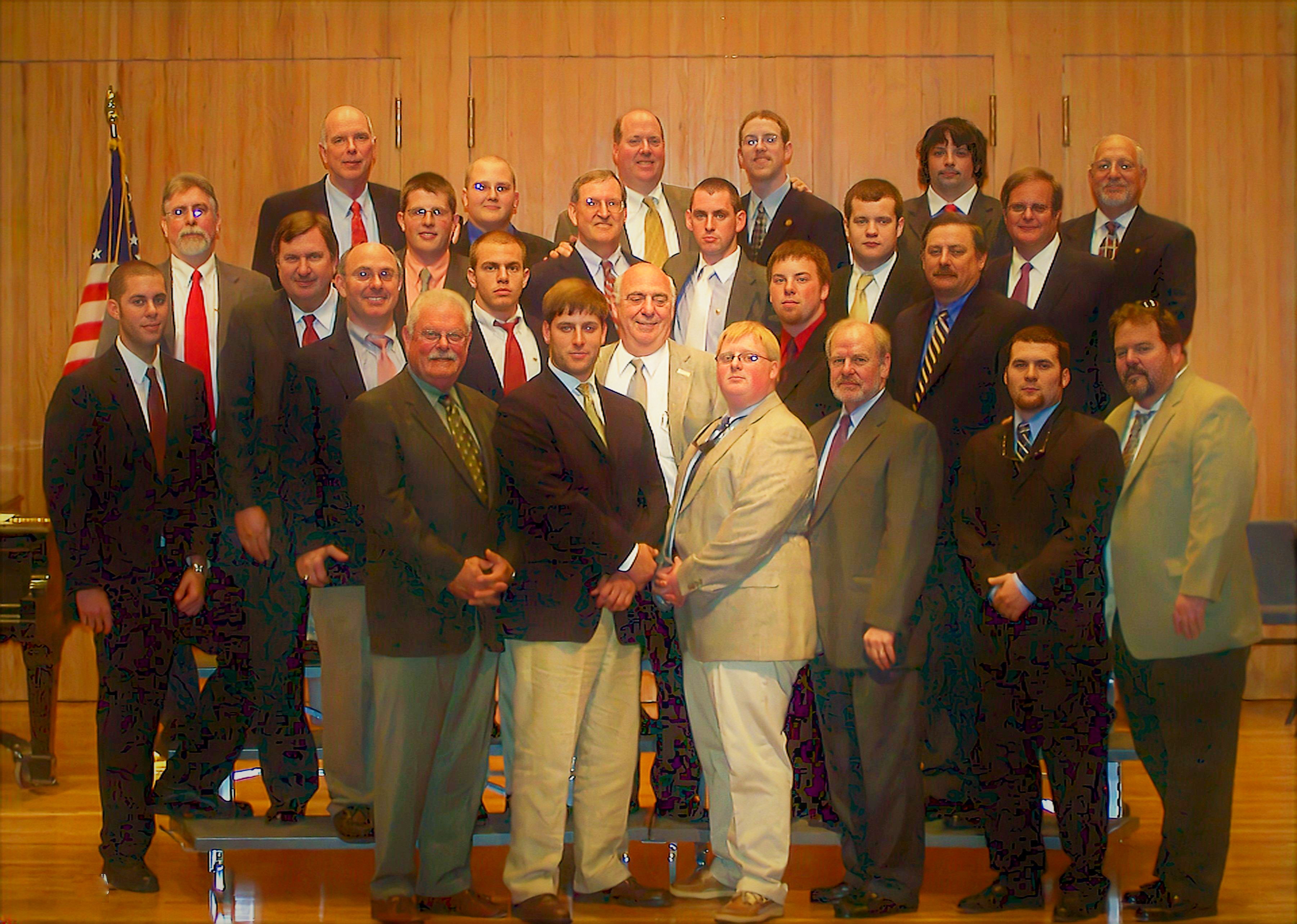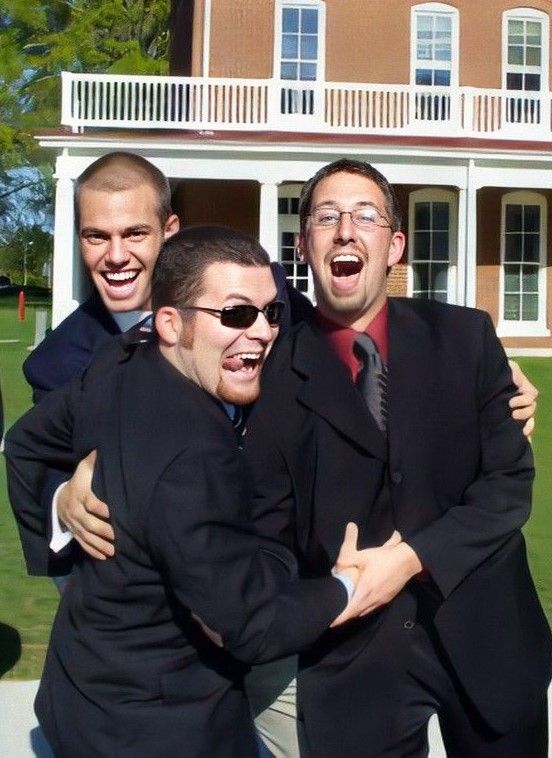 Richard A. Paradiso, III, "Trey" 36, of Virginia Beach died from Schizoaffective disorder and PTSD on December 1, 2021. Trey was born on July 1, 1985 in Frankfurt, Germany in the same hospital his uncle and brother were born in due to him being a fourth-generation soldier (see "Virginia Beach family's legacy built on service, sacrifice" by The Virginian-Pilot June 24, 2009). He was a graduate of Frank W. Cox High School, Longwood University, and was just two classes short of a dual MBA/Strategic Leadership Master's Degree from Western Governors University.
Trey had been troubled since childhood, a classic ADHD child. In spite of his burdens, he was able to persevere and achieved much in his short life. He was hilarious, kind, generous, helpful, silly and loving. He was a good athlete and wrestled and played volleyball in high school and club-wrestled at Longwood. Thin and lanky, he never won a wrestling match in high school, and after finding a love for weightlifting, never lost a match in college. He loved the Boy Scouts, achieving the Brotherhood rank in Order of the Arrow and earning his Eagle Scout while acting as the Senior Patrol Leader. While not the greatest in terms of getting good grades, he was amazingly smart. When a subject interested him, he threw himself into it with an unbelievable zeal and learned so much about it, it was almost scary. He could smoke anyone while watching Jeopardy.
Trey loved the Army. It brought him up, it shaped who he was, and it provided him probably the most satisfying years of his life. Trey was an Army brat and that let him live in Germany; Clemson, SC; West Point, NY; Leavenworth, KS; Okinawa, Japan; Annapolis, MD; and finally, Virginia Beach. He experienced things in all these places that others only get to dream about.
Early in his tenure at Longwood, Trey had a horrible hazing experience while pledging a National Fraternity. Trey knew that his dad had had a wonderful experience in Theta Chi while in College. Unfortunately, Longwood did not have a Theta Chi Chapter. Undeterred, Trey and another Theta Chi legacy decided to start one. This proved to be unbelievably difficult given the many bad experience's colleges were having with fraternities at the time. However, these two young men persevered, writing letters, making presentations, and working closely with the College's administration. Finally, during Trey's junior year the Iota Lambda Chapter of Theta Chi Fraternity, built on a foundation of zero-hazing and true brotherhood, was chartered and has since flourished, winning national recognition three times since its founding. It was one the things Trey was most proud.
Trey commissioned as a Lieutenant of Transportation following several years in the Simultaneous Membership Program (Army Reserves and ROTC) while at Longwood. Initially slated to go to Ft Lewis, WA, he broke his leg in Ranger School putting him out of cycle for his original assignment and was asked if he wanted to be stationed at Ft Story, VA. While disappointed he did not get to go to the west coast, he was very thankful he could serve at his home. While at Ft. Story, he deployed twice to combat in Iraq, once as a staff officer and once as a Company Commander. He was an exceptional commander, who truly loved his soldiers and they loved him. He continued that mode at Ft. Carson, CO. While there, he again served as a Company Commander and as a Battalion Operations Officer, deploying for a third time to the Middle East. His duty performance was phenomenal, resulting in his early selection for attendance at the Army's Command and General Staff College and selection for promotion to Major. Unfortunately, his demons had become too much for him and despite his exceptional work, he learned the hard way that the Army doesn't deal well with severe mental illness, especially in its officers, and was asked to terminate his service. This was a crushing blow to him and only served to further sink him into his depression. However, regardless of how he was treated by the Army, he loved that he had served and that service remained the high point of his life. His love for the Army was huge and his service was more than enough reward, that and the lasting friendship and respect of his comrades-in-arms.
Following his discharge, Trey worked closely with the Veterans Affairs and was classified as 100% disabled for his illnesses. While he tried valiantly to live on his own, he needed the help and support of his parents and lived with them the last five years of his life. Many thanks go out to the PTSD Clinic at the Martinsburg, WV VA Hospital for their care and support. He did well following completion of their program.
But ultimately depression continued to deceive Trey, it told him that he was of no value and undeserving of life. After years of this continued anguish, he believed it. He was wrong. The truth is that Trey was remarkable. He was a larger than life personality and made life so much better for so many people. He could be so kind and compassionate, especially for those in need, as evidenced by the sheer number of former soldiers and friends who have said so since his passing. Trey was not someone you met and didn't remember, he made an impression on every person to have the fortune to meet him.
Trey was predeceased by his maternal grandparents, David and Carol Conder of Charlotte, NC. Left to cherish his memory are his parents, Rick and Carol Paradiso, his brother and sister-in-law, David and Summer Paradiso and their new daughter Autumn, his paternal grandparents, Dick and Gayle Paradiso, and his uncle and aunt-in-law, John and Erika Paradiso, all of Virginia Beach, VA, a host of loving friends, and many brothers and sisters in arms.
A Funeral Mass and internment will be held at 2:30 on Friday, December 10 at Church of the Holy Family Catholic Church, 1279 N Great Neck Rd, Virginia Beach, VA 23454. A reception will immediately follow at Frank W. Cox High School, 2425 Shorehaven Dr, Virginia Beach, VA 23454 where friends and family can reminisce.
Trey's depression was of a depth that no one could truly understand, most notably his family. Keep a close eye on those around you, especially those you love. If you even suspect that someone is suffering from this horrible condition, please do everything within your power to get them the help they truly need. Help stop the deception of depression.
In lieu of flowers the family requests any donations be given in Trey's name to Vetshouse Incorporated at P.O. Box 62963 Virginia Beach, VA 23466.
The obituary and guestbook can be viewed here.
Click here to read about the Paradiso legacy in the U.S. Army.