In Memoriam: Tunch Ilkin (Delta Pi/Indiana State 1979)
Editor's Note: Brother Tunch Ilkin was initiated by Delta Pi Chapter at Indiana State on April 20, 1975 and became part of the group who rebuilt the membership and obtained a chapter house at 629 Swan St. While participating in Theta Chi activities, Brother Ilkin was also on an athletic scholarship as a member of the Sycamores football team. Brother Ilkin was on the line with both offense and defense before becoming the starting center. He was a three-time All-Missouri Valley Conference honorable mention selection. Following his graduation from Indiana State with a degree in broadcast journalism, Brother Ilkin was picked in the sixth round of the 1980 NFL Draft by the Pittsburgh Steelers, becoming the first Turk to play in the NFL.
Brother Ilkin was listed in the Winter 1981 edition of The Rattle along with other Team Captains as part of the 1979/1980 All-Theta Chi Football Team. One year later in the Winter 1982 edition, he was named as an Honorable Mention for the All-Time Theta Chi Football Squad and was listed among other Theta Chi 'Pro Football Players'.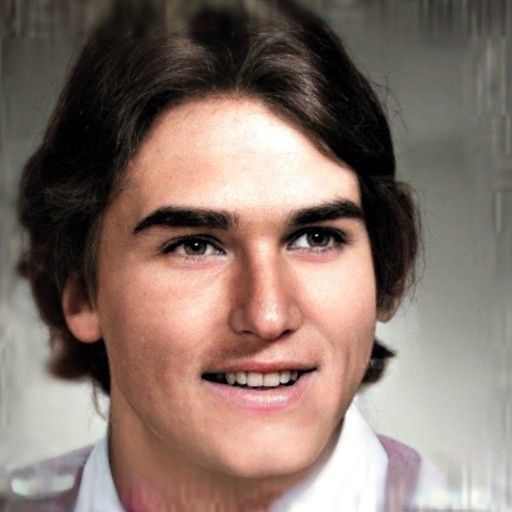 Following his retirement as a player, Brother Ilkin had a 23-year career as a broadcaster, a 15-year career as a pastor, and was known and beloved by all in the Pittsburgh-area.

When Pittsburgh-native Bill Russo (Epsilon Xi/Clarion 2002) announced that he was leaving the Fraternity staff in 2009, fellow staffers reached out to Brother Ilkin to see if he could sign a football as a parting gift for Russo. Prior to joining Theta Chi, Tunch Ilkin had always been Russo's favorite Pittsburgh Steeler and he became a bigger fan upon learning about the Theta Chi connection. The Fraternity proudly presented Ilkin's signed football to Brother Russo at his farewell reception, and, when Russo returned to the IHQ staff in 2012, the football did as well and remains prominently displayed (along with an autographed photo of Brother Ilkin from his days as a Steeler) in his office.
Following the article from the Indiana State University Athletics Department, we have shared a number of links to other articles as well as photos of Brother Ilkin from his collegiate days at Indiana State and Delta Pi Chapter.
Our thoughts and prayers are with the family, friends, and brothers of Brother Tunch Ilkin.
The following was published on September 4, 2021, via Indiana State Athletics (gosycamores.com). It was reprinted with permission from Seth Montgomery, Associate A.D/Communications & Digital Content for Indiana State University Athletics. The article remembers Tunch Ilkin (Delta Pi/Indiana State 1979).
Indiana State Hall of Famer Tunch Ilkin passes away at age 63

TERRE HAUTE, Ind. – Tunch Ilkin, a former Indiana State offensive lineman, ISU Hall of Fame member and two-time NFL Pro Bowl selection, passed away on Saturday morning at age 63 following a battle with ALS.
At this time, funeral arrangements have not been announced.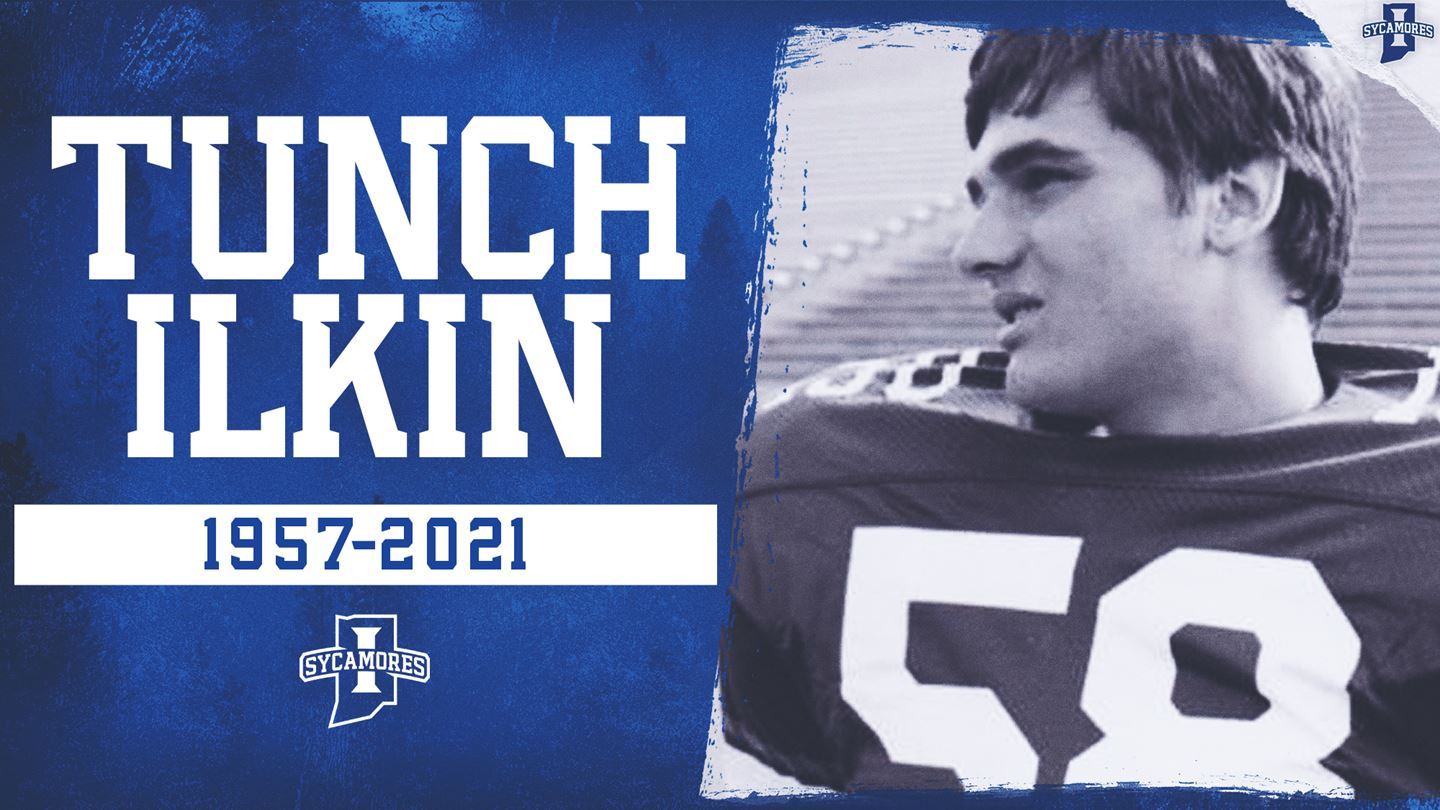 "It is with heavy hearts that we heard the news of Tunch Ilkin passing away this morning following his battle with ALS," said ISU Director of Athletics Sherard Clinkscales. "Our hearts, thoughts, and prayers reach out to his family, friends, and former teammates during this difficult time."
ISU Head Football Coach Curt Mallory also had the following to say, "It's a sad day in Terre Haute as legendary Sycamore Hall of Famer Tunch Ilkin passed away today. He was beloved by everyone who had the pleasure of knowing him. His legacy will never be forgotten at Indiana State. Rest in Peace, Tunch."
Ilkin lined up with the Indiana State football team from 1975-79, before graduating in 1980 with a bachelor's degree in broadcast journalism. Over his career with the Sycamores, Ilkin lined up in several positions on both the offensive and defensive lines, before finally settling in at center. He was a three-time All-Missouri Valley Conference honorable mention selection during his playing days.
From there, he was drafted by the Pittsburgh Steelers in the sixth-round of the 1980 NFL Draft and went on to have a storied professional career featuring a pair of Pro Bowl selections following the 1989 and 1990 seasons. Over his 13-year career with the Steelers, he was a part of the Pittsburgh teams that played in five AFC Championship games.
Following his retirement after a season with the Green Bay Packers in 1992, Ilkin made the successful transition to the broadcast booth. He spent 23 years behind the microphone in the Steelers' radio booth before his retirement this past June to allow him to focus on his battle with ALS.
Ilkin was inducted into the Indiana State Athletics Hall of Fame in 1998 and will be a part of the Pittsburgh Steelers' Ring of Honor Class of 2021. He was also named to the Steelers' All-Time Team.
Ilkin was recently recognized at the 2021 Indiana State home opener at Memorial Stadium on August 28 as he was honored with former ISU football player Ron Carpenter with Carpenter/Ilkin Football Endowment named after the two athletes to benefit the Sycamores football program.
He is preceded in death by his first wife, Sharon Senefield, who passed away after a bout with cancer in 2012. Ilkin is survived by his second wife, Karen Rafferty, and by his three children: Tanner, Natalie, and Clay.
You may read the original article by clicking here.
Tunch Ilkin's obituary:
Tunch A. Ilkin, age 63, of Mt. Washington. After fighting a courageous battle with ALS, the Lord took Tunch home on Saturday, September 4, 2021. Tunch was the beloved husband of Karen, loving father of Tanner (Jess) Ilkin, Natalie (Danny) Coale and Clay (Kristin) Ilkin, cherished son of Ayten and the late Mehmet Ilkin, and adored grandfather to Levi, Abbott, Brynn, Althea and Connor. Tunch was preceded in death by his first wife, Sharon. Tunch was born in Istanbul, Turkey. He emigrated to the United States with his parents when he was two years old and settled in the Chicago area. In 1975, he was granted an athletic scholarship to Indiana State University. Tunch was selected by the Pittsburgh Steelers in the sixth round of the 1980 NFL Draft. Tunch played offensive tackle for the Steelers for 13 seasons from 1980–1992, and the Green Bay Packers for one season in 1993 and retired from football after the 1993 season. He was the first Turkish-born player in the NFL. Tunch earned 2 Pro Bowl appearance honors in 1988 and 1989. Tunch served as Vice President of the NFL Players' Association from 1989 to 1994. After retiring from football, Tunch moved into TV and radio broadcasting. In 1998, he joined the official Steelers broadcasting team of Myron Cope and Bill Hillgrove as an analyst. After Cope's retirement following the 2004 season, Tunch took over the color-commentary and analyst duties for Steelers game radio broadcasts. Tunch also worked with sideline reporter and former teammate, Craig Wolfley, hosting a morning radio show called In The Locker Room with Tunch and Wolf. Tunch has co-authored two books, In The Locker Room, and Forged In Steel. Since 2005, Tunch was the Men's Pastor at The Bible Chapel, a non-denominational church in McMurray, PA. Funeral arrangements by BEINHAUERS. Friends are welcome at the South Hills Bible Chapel, 300 Gallery Drive, McMurray, PA, Monday from 2-4 and 6-8 p.m. A service to celebrate Tunch's life will be held Tuesday at 2 p.m. at the South Hills Bible Chapel. For those who cannot attend, the service will be streamed live from biblechapel.org. Interment will be private. Memorial donations in Tunch's name may be made to Light of Life Rescue Mission, 913 Western Ave., Pittsburgh, PA 15233.