In Memoriam: William H. Kauffman (Epsilon Beta/Lycoming 1959)
Theta Chi Fraternity is saddened to report the passing of William H. Kauffman (Epsilon Beta/Lycoming 1959). Brother Kauffman served on Theta Chi's staff as a Field Secretary from 1959 to 1961. Kauffman served Epsilon Beta as Chapter President and Marshal. On campus, he was a member of IFC, yearbook staff, Business Club, and Student Union chairman. In recognition of his service, we reprint his obituary below.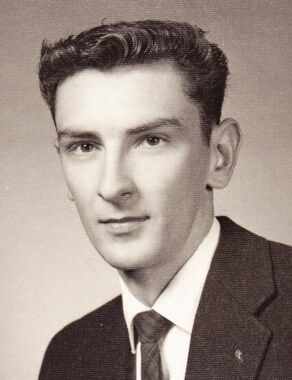 William Herman Kauffman, 83, passed away Sept. 14, 2021.
He was born Oct. 6, 1937, in Paradise, Pa., to the late Nellie Boyles and Herman William Kauffman. He grew up in Millville, Pa., later residing in Milton and Williamsport, Pa., before moving to Durham, North Carolina four years ago.
William graduated from Millville High School and Lycoming College where he served as President of Theta Chi Fraternity. He had a long career in manufacturing and retired as Purchasing Manager for Alcan Cable Corporation in Williamsport.
He approached life with a wry sense of humor and enjoyed all aspects of nature. William was an Eagle Scout, an avid outdoorsman which included numerous trips with the Sierra Club, a photographer and an artisan. Additionally, he was a 32nd degree Mason and President of Grampian Hills Association where he was integral in the restoration of the monument. He and Carol spent many enjoyable years wintering in Culebra, Puerto Rico.
In addition to his parents, William was preceded in death by his sisters, Irene John, Naomi Franz, and Jane Henrie.
He is survived by his wife of 59 years, Carol (Bowman) Kauffman; children, Kristin and husband Mark, Lisa and husband Michael, Amy and husband Norman, Kelly and husband Joseph; grandchildren, Samuel and Thomas Massimilla, William Eugene and Cameron Gibbs, Zachary Ochs, Oliver, Theodore, and Margaux Corson; a brother, Harry Kauffman; sister, Mary Laubach; and many nieces and nephews.
Graveside services will be held at the convenience of the family at later date in Pennsylvania.
In lieu of flowers, memorial donations may be made in William's name to Saving Grace Animals for Adoption, The Children's Institute of Pittsburgh in honor of Zachary Ochs, or a charity of your choice.
You can read the original obituary here.