Iota Lambda Walks to End Alzheimer's
Richmond, VA – When Laura Derrick reached out to Iota Lambda/Longwood's Historian Nathan Gowdy (2021), she wasn't sure what response she would receive. Laura currently works as a Coordinator for the Reminiscence community (memory care community) for Sunrise Senior Living in Richmond, VA. She wanted to inquire if he and any Theta Chi brothers from Longwood could help with their upcoming Walk to End Alzheimer's. Held annually in more than 600 communities nationwide, and run through the Alzheimer's Association, the Walk to End Alzheimer's is the world's largest event to raise awareness and funds for Alzheimer's care, support and research.
Nathan worked with Iota Lambda Community Service Chairman Robert Rodenbaugh (2021) on coordinating caravans to Richmond, a little more than an hour away from Longwood's campus in Farmville, VA.
While Laura only expected a few brothers to come, she was shocked when most of the chapter arrived. While most came into town after class on Friday, others made the trip by waking at 6 a.m. and driving the day of the walk.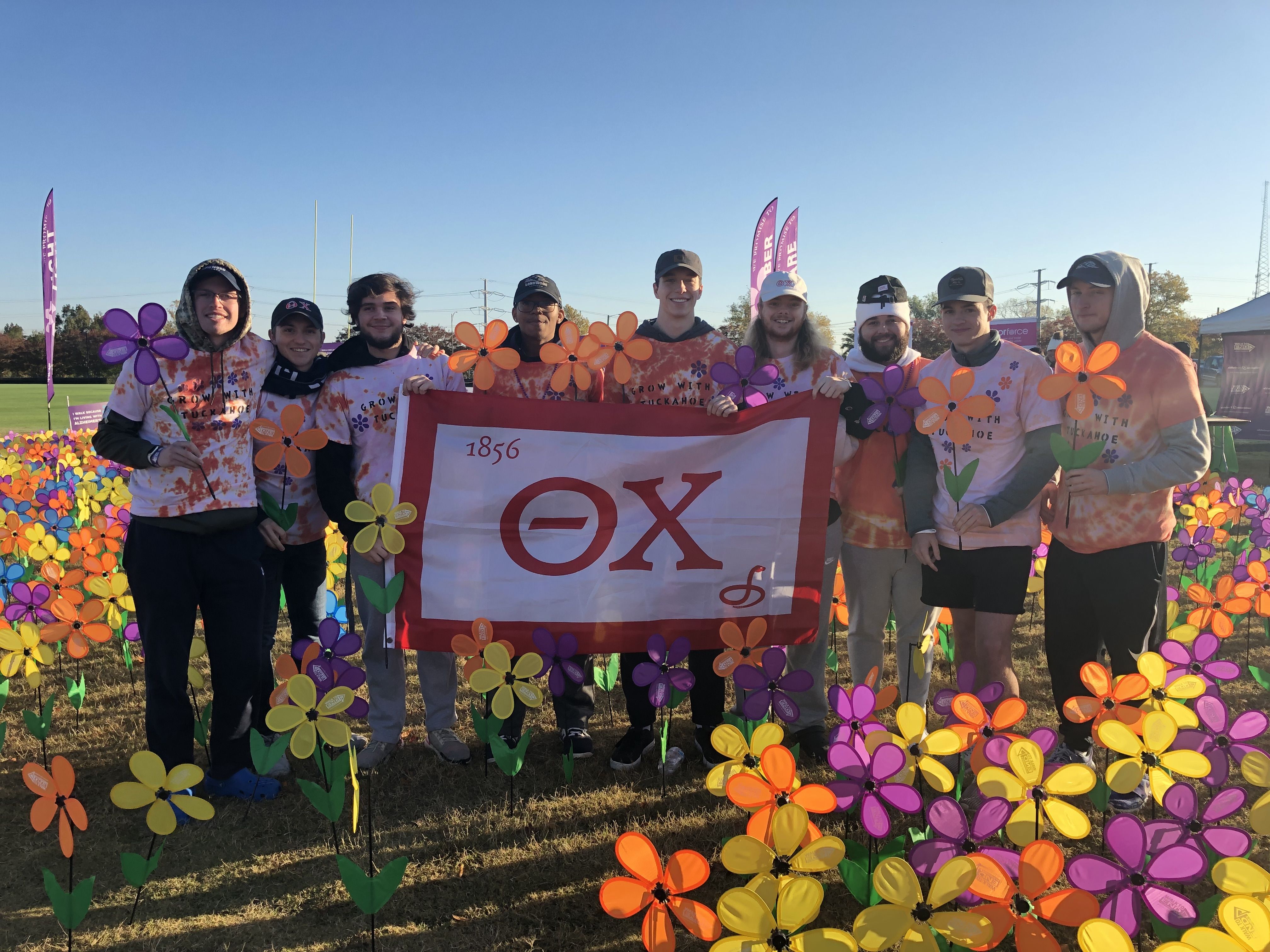 During the event, the brothers met with hundreds of people, shook hands, and helped where they could. Brandon Bowen (2021) befriended and elderly woman and walked the entire walk with her. In total, the brothers helped raise nearly $1,000 for the Alzheimer's Association.
"I have never been so proud of a fraternity," stated Laura Derrick. "The respect these young men showed to my company, the Alzheimer's Association and those who attended was amazing. I was so proud to have them represent my community, Theta Chi, and Longwood University."