Iota Mu Adviser Recognized as Mentor-on-the-Map
Dr. Reginald E. Rogers, Jr. (Iota Psi/RIT 2021) received the 2021 Dr. Tyrone Mitchell Mentor-on-the-Map Award from the National Organization for the Professional Advancement of Black Chemists and Chemical Engineers (NOBCChE), for playing a significant role in mentoring the next generation of scientists of color. Dr. Rogers is an Associate Professor of Chemical Engineering and Director of Graduate Studies at the University of Missouri. He also serves as one of the chapter advisers for Iota Mu Chapter at the University of Missouri.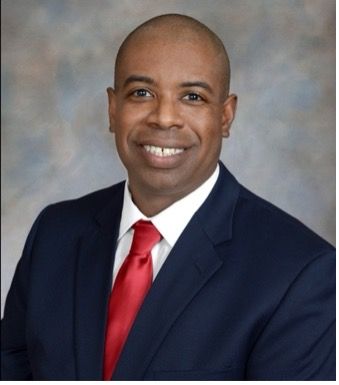 NOBCChE exists to promote the advancement of African Americans in chemistry and chemical engineering and selected Rogers for exemplary performance in mentoring, high accomplishments throughout his career, promoting diversity in STEM, and being a role-model in the classroom and research lab. Speaking about the award, Dr. Rogers says it all comes back to one piece of advice. "Say what you mean and mean what you say," explains Dr. Rogers. He encourages the students he teaches and the chapter he advises to live by these words.
As a chemical engineer, Dr. Rogers teaches his students how to think through problems, rather than using pure memorization to come up with the answer to an issue. "We train people to be problem solvers," Dr. Rogers explains. "When people ask me what a chemical engineer is, I sometimes say 'You!' We're all chemical engineers—you're doing it at home. We're taking chemicals from a raw state to a finished product, just like what you do when you cook. We think of not only the reaction, say, the oil in the pan, but also the waste—what do we do with the heat created? Where do the eggshells from the egg we cracked go? These are questions and concepts we think about."
This prestigious award joins Dr. Rogers' lengthy collections of accomplishments including NOBCChE's 2017 Dr. Henry C. McBay Outstanding Teaching award and 2015 Joseph N. Cannon Award in Chemical Engineering, multiple Who's Who awards (2021, 2020, 2015), RIT's Fraternity & Sorority Life Outstanding Chapter Advisor awards (2017, 2018), the ACS Stanley C. Israel Regional Award for Advancing Diversity in the Chemical Science (2019), the 2018 Dr. Janice A. Lumpkin Educator of the Year Award from the National Society of Black Engineers, and being selected as the University of Missouri College of Engineering Pursuit of Excellence Keynote Speaker (2019).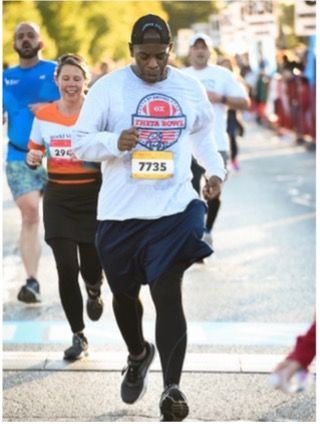 Dr. Rogers obtained his Ph.D. from the University of Michigan and currently resides in Columbia, MO. When not working in the realm of academia or advising Iota Mu, he enjoys spending time with friends and family, working out at his local gym and has even started running 5Ks.
Dr. Rogers previously served as a chapter adviser at Iota Psi Chapter at Rochester Institute of Technology for more than four years while on faculty at RIT. Iota Psi Chapter later extended an invitation to join and Dr. Rogers became an alumnus initiate in 2021.
Dr. Rogers has also served as a faculty member for "Our Sacred Purpose," Theta Chi's annual training conference for newly elected Vice Presidents of Health and Safety. "Dr. Rogers has been a huge asset for us to have at Our Sacred Purpose, and we're grateful to have him," explains Director of Health and Safety Mitch Nolan. "Fulfilling a facilitator role, Dr. Rogers' experience as an educator has greatly helped teach, reinforce, and instill the values of Sacred Purpose in our collegians." Senior Director of Chapter Development Rebecca Easterling also spoke highly of Dr. Rogers. "Dr. Rogers has been a great source of support for the Iota Psi and Iota Mu chapters," she noted. "He was enormously supportive to Iota Mu as they navigated the challenges COVID-19 presented and we can always count on him to communicate regularly with IHQ."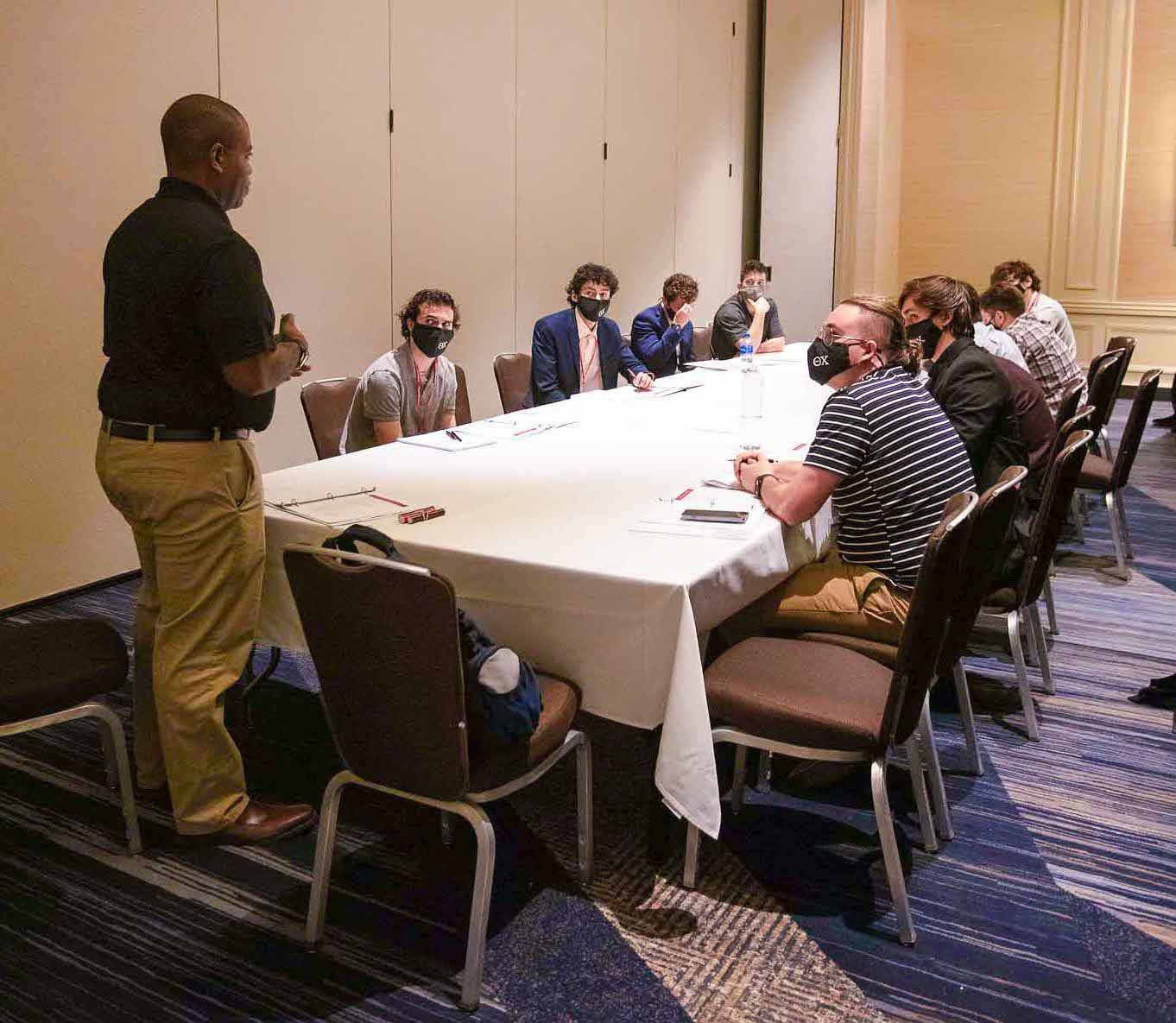 Theta Chi is thankful for Dr. Rogers' volunteering efforts and continued support of the Fraternity. "It's about giving back," remarks Rogers. "Being able to pay it forward means to be a servant to those who follow in my footsteps. Growing the next generation of gentlemen and leaders is no easy task. It requires patience and a strong level of enduring commitment to shepherd those looking for someone to help them become a better person. Living out the motto of "An Assisting Hand" is one way to show the young men in the Fraternity what it means to be a Resolute Man in society. But it also gives me a chance to work with them to help each brother become a difference maker in the lives of those around them. I want to live out the grassroots meaning of being a servant leader and a guiding light to these young men so they, too, can be that guiding light to others."