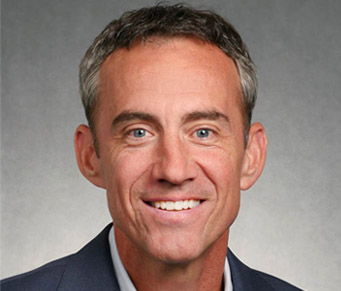 As Chief Development Officer, John leads all advancement activities and serves as staff liaison to The Foundation Chapter Board of Directors. He oversees the scholarship awards programs, leads the development staff, and is responsible for all annual giving, capital campaigns, and planned giving.
Prior to joining Theta Chi's staff, John spent more than 20 years as a trusted adviser in business development to Fortune 500 companies. His background includes leading teams of project managers and solution architects as well as managing his own business and involvement in the selling of a start-up. John graduated with a Bachelor of Arts in communications from Purdue and held various leadership positions in Alpha Delta Chapter.
Outside the office, John loves spending time with his family and friends and is a proud supporter of Purdue University. He actively competes in triathlons, distance running, and other outdoor events and has completed 24 triathlons (including six Half Ironman), 30 Half-Marathons, and one Marathon.