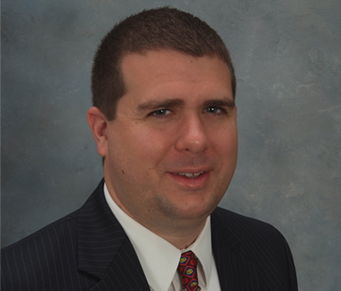 Michael Mayer has served as Theta Chi Fraternity's chief executive since May 2010. In this role, he is responsible for the management of the International Headquarters staff and the day-to-day operations of the Fraternity.
Immediately following the completion of his undergraduate degree, Mike joined the International Headquarters staff as a Leadership and Education Consultant during the 2004/2005 and 2005/2006 academic years. Following his employment on the Fraternity's Field Staff, Mike became a Capital Campaign Consultant with Pennington & Company, a fundraising firm based in Lawrence, KS. He returned to the International Headquarters staff in October 2007 as Associate Executive Director.
In 2004, Mike received Theta Chi's Reginald E.F. Colley Trophy, the award given annually to the Fraternity's most outstanding collegiate member. He has also received the Fraternity's Alumni Award and Citation of Honor. Mike is a 2005 recipient of the North-American Interfraternity Conference's Award of Distinction.
Beyond Theta Chi Fraternity, Mike is a member of the Fraternity Executives Association (FEA) and American Society of Association Executives (ASAE). He currently serves as Secretary/Treasurer on the Board of Directors of the Fraternity Executives Association (FEA). From 2014 to 2016, he served as Co-Chairman of FEA's Annual Field Staff Conference.
In the community, Mike serves on the Stewardship Council at Our Lady of Mt. Carmel Roman Catholic Church in Carmel, IN. He also previously served on the Board of Directors of the Muscular Dystrophy Family Foundation.
Mike received his Bachelor of Science Degree from the University of Central Missouri. He also has a Master of Public Affairs Degree from the Indiana University School of Public and Environmental Affairs at IUPUI.