Mickey R. Price Scholarship for Accountancy Students Established
The following article was published on May 6, 2021, via Western Illinois University (wiu.edu/news). It was reprinted with permission by Alisha Looney, Assistant Director of University Communications. The article highlights Mickey Price (Zeta Psi/Western Illinois 1975).
---
MACOMB/MOLINE, IL - - From a young age, the importance of education was ingrained in Mickey R. Price. For that reason, Price wants to pay it forward to Western Illinois University accounting students and has established the Mickey R. Price Scholarship for Accountancy.
"My mother instilled the importance of education in all her children, and to this day, I attribute my degree from Western as a foundational cornerstone in my own success," said Price. "I received a scholarship myself while attending Western and want to pay that forward and help lessen the financial impact for another student. Accounting students manage a heavy workload as it is, and my hope is this brings some assistance and motivation to press on in their educational journey."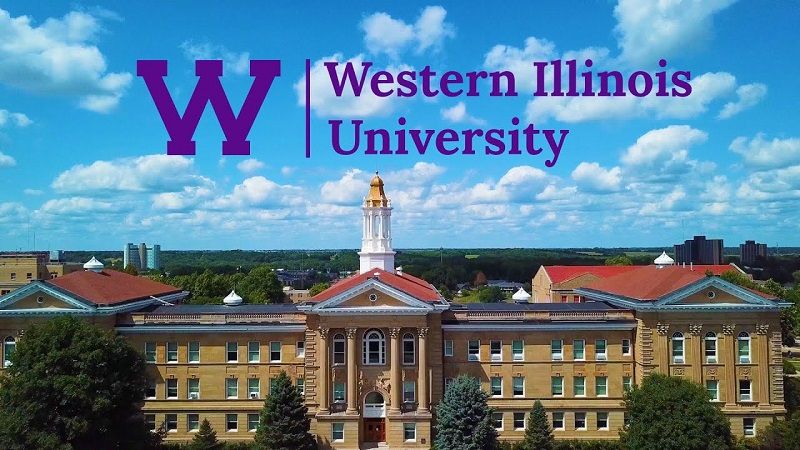 Price has been employed by Paradise Valley United Methodist Church (Paradise Valley, AZ) for nearly two decades and is currently the chief financial officer. In his role, he serves on the Church Council, Preschool Board, Foundation Board, Generosity and Finance teams, as well as the Board of Trustees. Previously Price was corporate controller for Chickasha Cotton Oil Company, an internationally-owned agribusiness in Chandler, IL, with experience in manufacturing, finance, service and real estate. Prior to that, Price was a division controller for multiple manufacturing plants at Dean Foods, a large, national food manufacturer.
After attending WIU on a full-tuition talent grant through the WIU School of Music, Price earned a Bachelor of Business in Accountancy and Information Systems in 1975. He received an Executive Master of Business Administration from the Owen Graduate School of Management at Vanderbilt University. He also completed course work at The Academy of Church Business Administration at Candler School of Theology at Emory University.
Price co-founded Forever Young Musical Enterprises Inc., a nonprofit organization that preserves, promotes and performs the American musical art form of Big Band Jazz and Swing music for all ages. He is currently chairperson of the Conference Board of Pension and Health Benefits for the Desert Southwest Conference of the United Methodist Church. He is a member of the American Institute of Certified Public Accountants (AICPA) and The Church Network (formerly the National Association of Church Business Administrators), actively supporting the Arizona chapter. Price is treasurer and on the Board of Directors of Scottsdale Training and Rehabilitation Services (STARS), a non-profit providing care and commitment to individuals with intellectual and developmental disabilities.
Price is married to Betty Brunlieb Price and has two adult children. He is active in the Percussive Arts Society Arizona Chapter, where he established a student scholarship program, and he plays percussion as often as possible.
"Western has given me so much. From a top-tier education, to the brotherhood with my fraternity Theta Chi, and even some best friends I'm still in contact with today -- nearly 50 years later," Price said.
"I'm proud to support Western and their continued AACSB accreditation and especially the Accounting Department, as they have had the highest pass rate for the CPA exam in the state," he added.
Applicants for the Mickey R. Price Scholarship must be sophomore standing or above accountancy major. Preference will be given to members of the Theta Chi fraternity. Service to others and involvement in campus activities may be used as a final determining factor.
"Mickey's story demonstrates the success a student can have when given the opportunity and support with scholarships," said Brad Bainter, executive officer of the WIU Foundation. "We are grateful for Mickey's generosity in giving back to the students at Western and offering them the same assistance he received as a student."