Missouri S&T announces 2021 Honorary St. Pats, Honorary Knights
The following article was published on March 4, 2021, via The Rolla Daily News (therolladailynews.com). It was reprinted with permission from Lori Amos, Reporter for The Rolla Daily News. The article highlights Floyd Jernigan Jr. (Eta Gamma/Morehead 1977).
---
The St. Pat's Board at Missouri University of Science and Technology has announced that Kevin and Meg Brady will serve as Honorary St. Patricks and parade marshals for the 113th St. Pat's celebration. The two were originally scheduled to serve in the 2020 event before it was postponed due to COVID-19 concerns.
The board also announced the 2021 Honorary Knights of St. Patrick. The eight Honorary Knights are Dr. Mo Dehghani, Deanne Jackson, Floyd Jernigan Jr., Dr. Merilee Krueger, Dr. Bruce McMillin, Helene Hardy Pierce, Sandy Simmons-Gamble and Dr. John Wagner.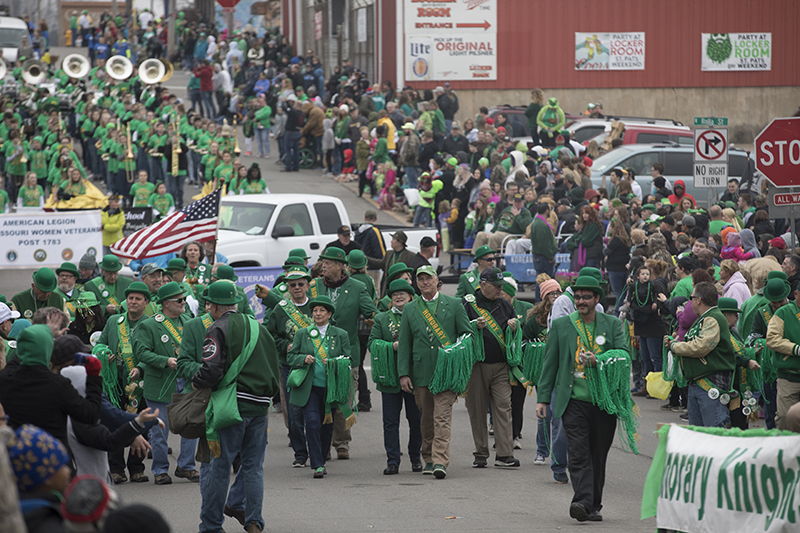 The new knights will be honored during a public coronation at 7 p.m. Friday, March 12, at an online event. The event's website or video conference link will be available online at stpats.mst.edu closer to the event.

The Honorary St. Pats will be a part of the 2021 St. Pat's Reverse Parade, which begins at 10 a.m. Saturday, March 13, at Rolla Lions Club Den and Park located at 512 W. Lions Club Drive in Rolla, Missouri. Biographical information is as follows:
2021 Honorary Knight Floyd Jernigan Jr.
Floyd Jernigan Jr. of Rolla, Missouri, is the parks and recreation director for the City of Rolla. Jernigan has served as a volunteer assistant coach for the S&T women's soccer program since 2012, having previously coached at the club level in several states and as a volunteer assistant with the Rolla High School girls soccer team. As parks director, he has partnered with S&T students and professors on civil engineering projects and preservation and cleanup efforts for city parks, remediation efforts at Schuman Park and Frisco Lake in Rolla, and a ground-penetrating radar project and preservation of pre-1900s-era headstones at the city cemetery. Prior to joining the City of Rolla, Jernigan served as publisher of the Rolla Daily News and various other media companies. Jernigan earned a bachelor's degree in communications from Morehead State University and was a member of Gamma Beta Phi Society, Phi Kappa Phi and Theta Chi. He is also a graduate of Leadership Phelps County. He is married to Barbara Jernigan, an escrow officer for Wiggins Abstract Co. in Rolla. They have sons Kyle, who earned a bachelor of science degree in aerospace engineering from S&T in 2018; Floyd III; and Jay; and daughters Amy, a student services coordinator for career opportunities and employer relations at S&T; Ann; and Holly.