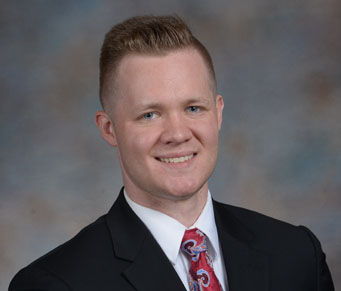 Nick Hoke first joined the headquarters staff in June 2015 as a Field Executive, where he served for a year and a half and worked with over 40 chapters and colonies across the East Coast and Midwest. After a brief hiatus, he rejoined the headquarters staff in April 2017 as the Director of Communication.
Brother Hoke was born and raised in Bloomington, IN, and remained in his hometown to attend Indiana University. He served the Alpha Iota Chapter as Brotherhood Chairman, Formal Chairman, and as a member of Standards Board Committee. He received the IFC Unsung Hero Award during his senior year. In 2016, he received the David E. DeVol Award.
Nick considers himself a sports fanatic with his favorite teams being the Indianapolis Colts, Chicago Cubs, and IU Basketball.
Contact Nick if you have questions about:
thetachi.org
The Fraternity's Social Media Outlets (Facebook, Twitter, Instagram, Snapchat)
Operation Military Red/USO