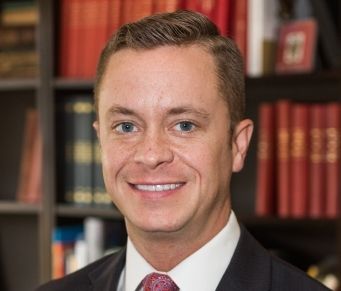 As COO, Ray oversees the entire Collegiate Services Department—including chapter/colony support, the Field Staff program (including recruiting and hiring Field Executives), standards and discipline, recruitment and expansion, volunteer development, and educational programming. Ray also manages campus and chapter university administration relations and emergency/crisis management.
Ray is responsible for communicating and assessing chapter, colony, and interest group compliance with the standards and policies of the Fraternity. He manages chapter situations and works with chapters on probation.
As a collegian, Ray was a Rechartering Member and the first Chapter President of the reinstalled Alpha Iota Chapter at Indiana University. Ray has undergraduate and graduate degrees (BS and MS, respectively) in psychology, neuroscience, and motor learning/control. He is presently a candidate for Ph.D.s in both neuroscience and motor learning/control. His research focuses on the manipulation, retraining and regulation of neuro-spinal pathways in patients with Alzheimer's and Parkinson's diseases. He worked for three years as IU President Dr. Michael McRobbie's Graduate Fellow and as Assistant Director of Special Events for the Indiana University Office of the President.
Ray served for three years as the Graduate Adviser and two as the Chairman of the Chapter Advisory Board for our Alpha Iota Chapter. Ray has received numerous honors from the Fraternity and Indiana University. Among these, Ray has been a consistent recipient of the Sherwood & Janet Blue Memorial Scholarship, was named the 2007 Indiana University Student of the Year, received the 2007 Active Chapter Service Award, was the 2008 first runner-up for the Colley Award, received a DeVol Award at the 2012 Convention, was presented an Alumni Award from Alpha Iota in 2012, and was presented the George T. Kilavos Alumni Award from the Grand Chapter in 2016. Ray holds over thirty honorary memberships to Theta Chi chapters across the nation.
Ray is active interfraternally, serving on committees for the Fraternal Executives Association (FEA) as well as chairing the Indiana University Alumni Interfraternity Council.
In his free time, Ray enjoys playing and listening to music, working on vintage cars, soccer, lifting, sailing, camping and hiking, kayaking, traveling, and grilling for family and friends.