Slivinske Posthumously Honored by FCA
On April 29, 2022, Former Executive Director and Editor of The Rattle Dale Slivinske (Gamma Sigma/Duke 1968) was posthumously awarded the Evin C. Varner, Jr. Fraternal Communications Award by the Fraternity Communications Association (FCA), recognizing his excellence as a fraternal communicator, interfraternalism, and for a record of effectively communicating the meaning and opportunities of fraternal life.
Former Theta Chi Funds President Bill Schuetze (Psi/Wisconsin 1969), who traveled on the Field Staff with Slivinske, accepted the award on behalf of Theta Chi Fraternity.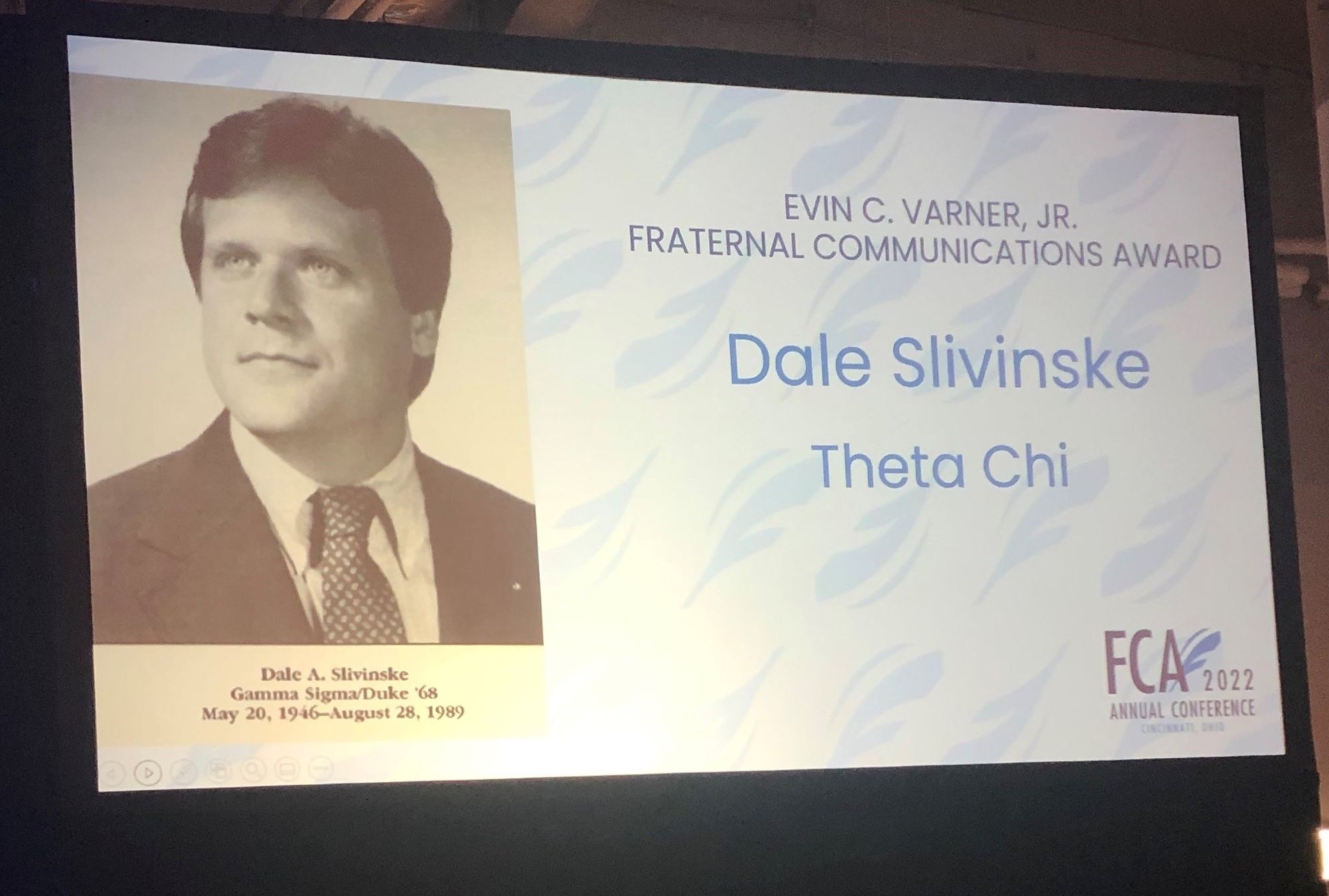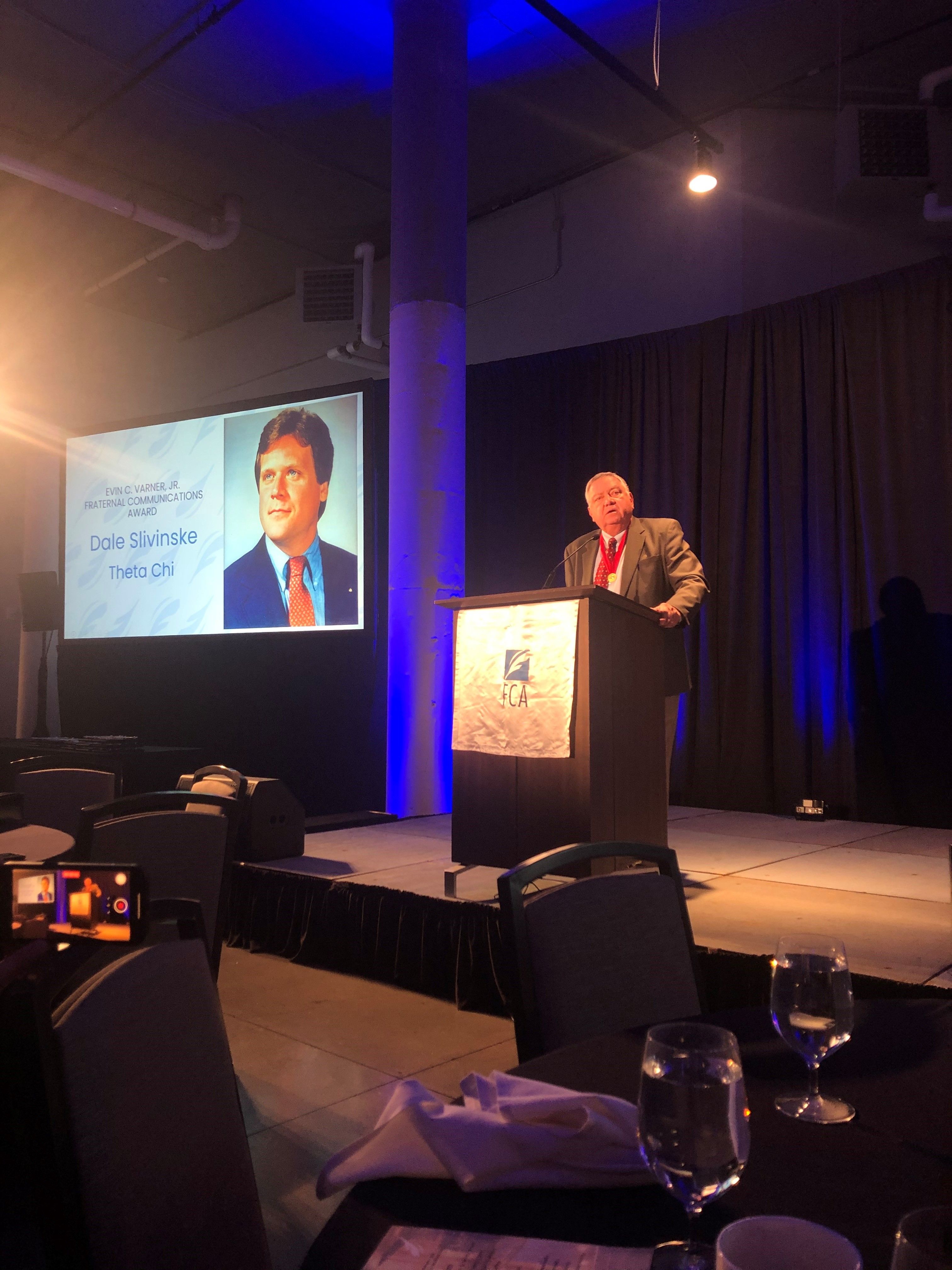 Brother Slivinske began on Theta Chi's staff in 1968 as a Field Representative and later served as an Assistant and Associate Executive Director to Executive Director Howard Alter and ultimately succeeded Howard upon his retirement. Dale also served as Editor of The Rattle and The Manual of Theta Chi Fraternity from 1972-1989, producing 42 issues and seven editions. Interfraternally, Dale served as president of the College Fraternity Editors Association, the precursor to FCA, and is only the second Theta Chi to have served in that role, following George Starr Lasher (Alpha Gamma/Michigan 1911) who served 1937-1938.
From 1984-1989 during his term as Executive Director, Dale (re)installed 16 chapters, assisted with the establishment of the Chapter Leadership Conference (during the summers of odd-numbered years), and had the first computer system installed in the Executive Office.
Despite being beloved by the brotherhood, there was something that Dale held back and kept hidden. Unbeknownst to the vast majority of brothers at that time, Dale was gay.
In 1987, Dale noticed difficulty with his respiratory system and was hospitalized. Shocking news soon came that he had been stricken with AIDS—a diagnosis that at the time was a certain death sentence. Instead of caving to the stigma and pressures of the day, Theta Chi disregarded the fear and misinformation about the disease and stood by Dale with unconditional support, brotherhood, and love.
On January 1, 1989, he was appointed Executive Vice President by the Grand Chapter and served until joining the Chapter Eternal on August 28, 1989. During his final months, Howard Alter and Dale's brother, Bruce Slivinske, took turns taking shifts to make him as comfortable as possible and Theta Chi made every effort to ensure Dale was never alone. The brothers of Theta Chi truly lived our motto of "An Assisting Hand."
The Fraternity is forever grateful to Dale and his service as well as FCA's award committee for honoring our brother with this significant and important award.