"Steeling" the Spotlight
Reprinted with permission from Western Illinois University.
Featured in Western Illinois University's Summer/Fall 2021 Western Magazine, Darcie Shinberger and Brad Bainter profile Super Bowl Champion Pittsburgh Steeler Mike Wagner's (Zeta Psi/Western Illinois 1971) four Super Bowl rings, as well as his journey at the university.
It's the stuff dreams--and headlines--are made of: a high school freshman (and sophomore) getting cut from football tryouts, later makes it to the pros, with four Super Bowl championships to his name.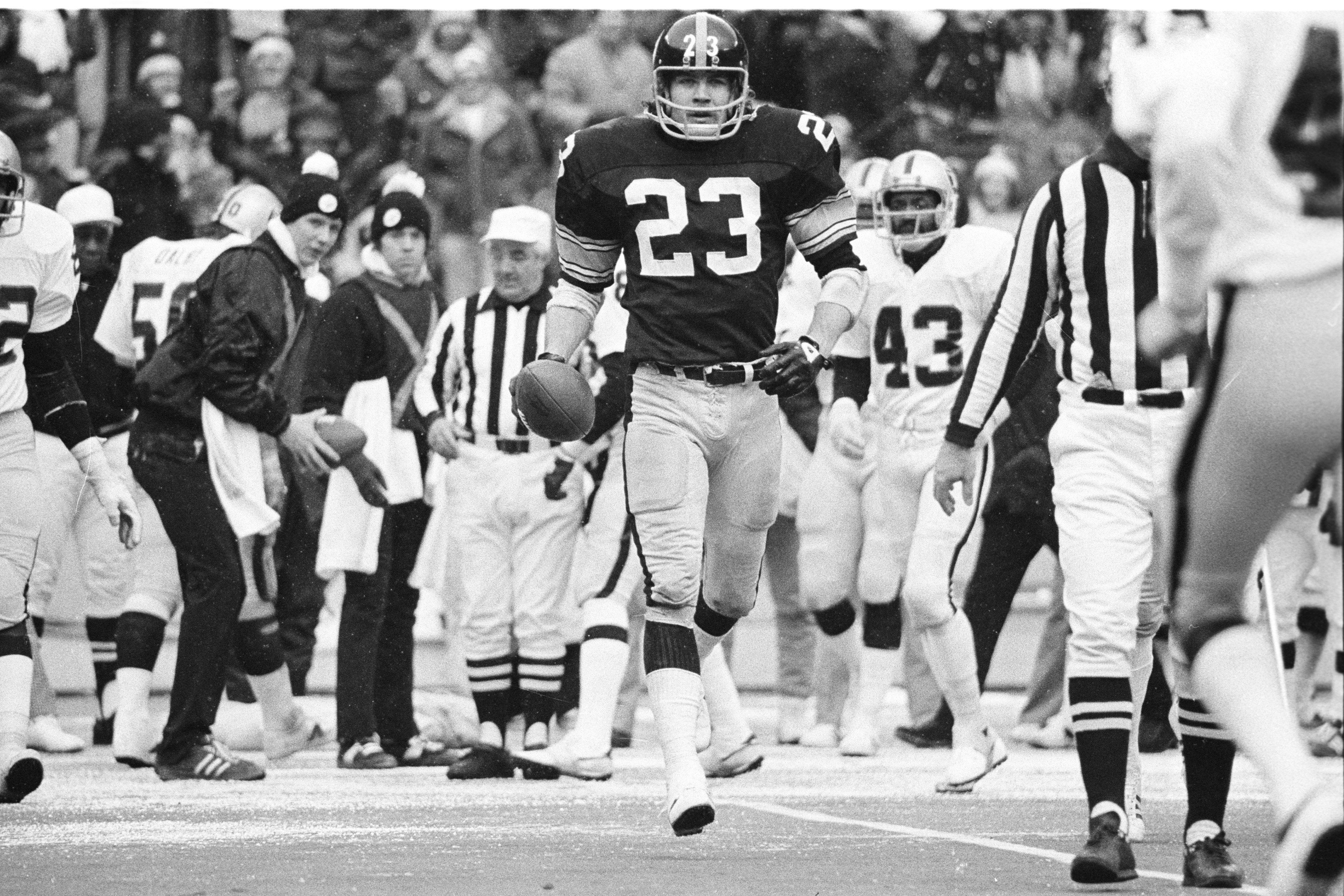 Super Bowl Champion Pittsburgh Steeler and former Leatherneck gridiron standout Mike Wagner '71 recalled that he tried out his freshman year for Mundelein's Carmel Catholic High School team, but he was cut.
"I was 110 pounds soaking wet, and I'd never played organized football. I didn't know how to play, but I still went out for football my freshman year. My dad was upset when they cut me because he had just bought me spikes," Wagner said with a laugh. "I kept trying out every year, and I finally made it my junior year."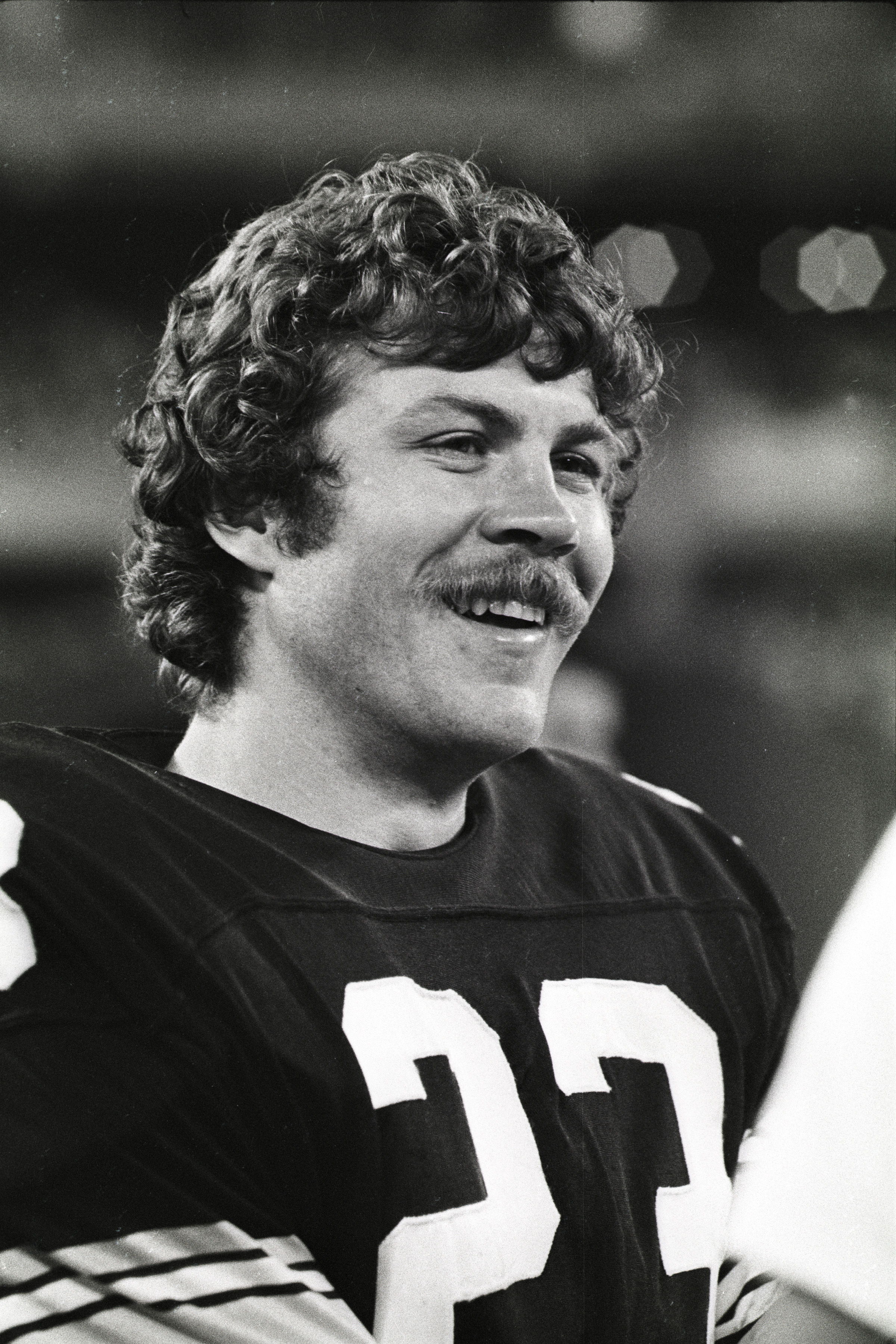 Looking back to those high school years, Wagner said the playing field at this suburban Catholic high school was extremely competitive. Spots were coveted, with nearly 100 boys trying out for the team every year.
"I had a pretty good senior year, but nothing that really stood out. Let's just say, I didn't have any scholarship offers coming in to play college football," he added.
Wagner happened upon WIU because he was looking for an affordable state school, as his parents were sending four kids through Catholic Grade and High Schools (and 3 boys to college), and Western fit the bill. He took the train to Macomb with his best friend, looked at the school, wandered around campus and stayed overnight. Besides Lake Forest, WIU was the only other school Wagner visited. When he enrolled in 1967, he started as a math and accounting major.
"I liked math, but the combination of the two majors was tough. I remember in one of my math classes, the teacher drew a wavy line and said we will find the math formula for this line, and I thought to myself, 'Why do I want to know this?' I decided then and there to stick with the accounting major and drop math," he said. "No matter what, it was very important to me to get my degree."
Outside of the classroom, even though he'd only had two years of high school football under his belt, he went to Leathernecks Head Coach Art Duffelmeier in late September and asked to try out.
"I liked to work out and I liked the game. I had a handle on my schedule and felt my academics were under control, so I was looking for an activity to get out of my dorm room and get involved," Wagner remembered.
And that, as they say, was the beginning of Wagner's historic football career. He was cast as a defensive end. He walked on the team and wasn't a starter …. until the first-string player got hurt and Coach Duffelmeier put the newest member of the Fighting Leathernecks into the game.
"From that point on, I played the remaining games as a starter on the freshman team. It worked out," he said.
While scholarships weren't yet a thing for athletes, Wagner – who worked washing dishes in the residence hall dining room – continued to balance sports, working and school. During his junior year, legislation was passed for athletic scholarships for college athletes. Once again, Wagner used his confidence and determination to earn a scholarship with the new head coach, Darrell Mudra.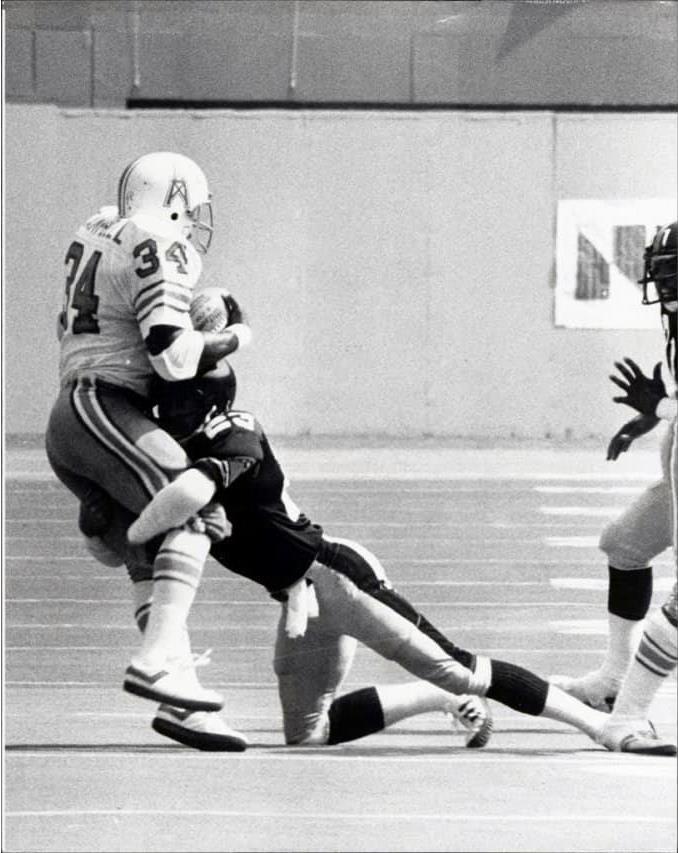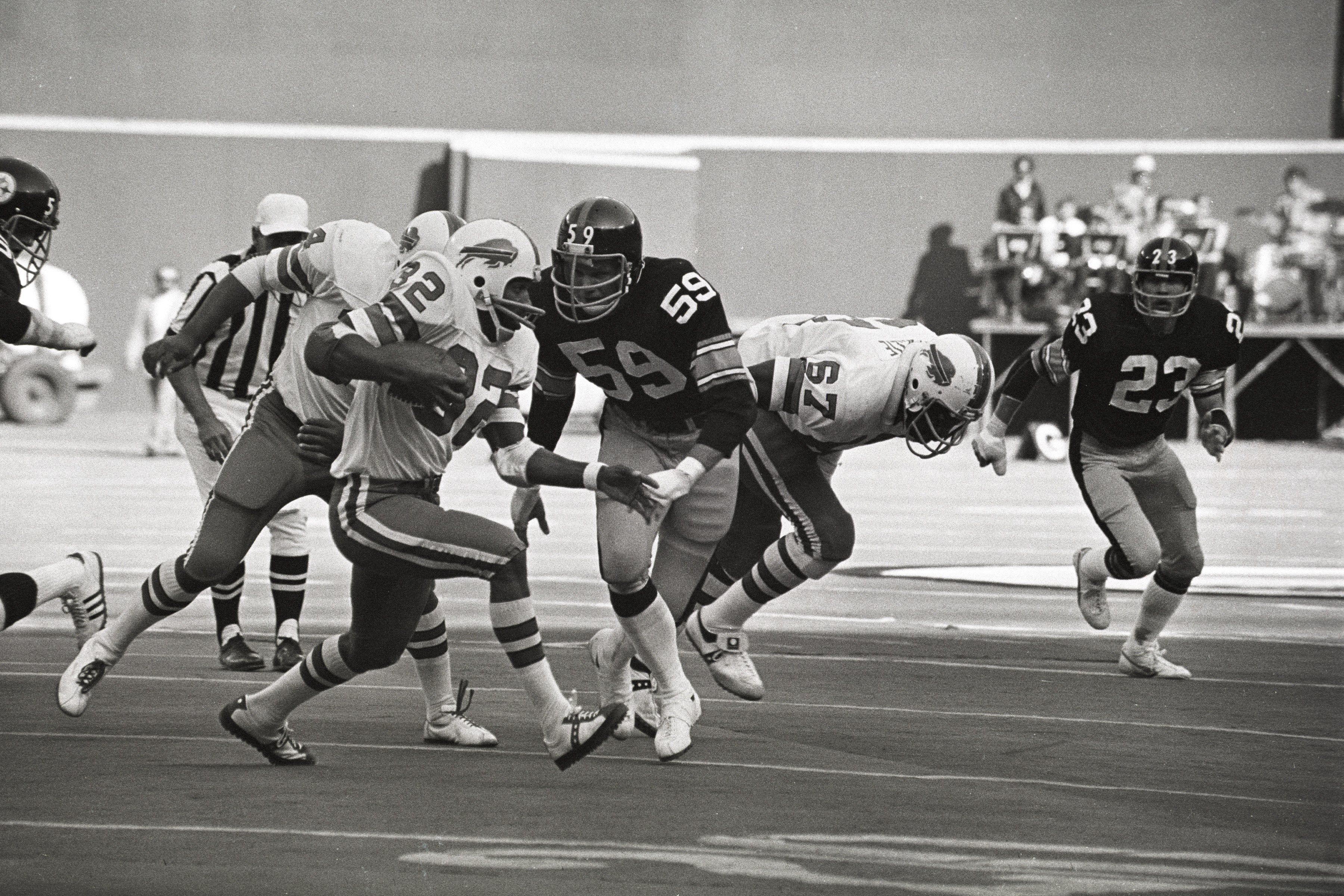 "They were bringing kids in to play from out west and everywhere else. I told Coach Mudra I wanted some scholarship money to play. I thought I was just as good as anyone else they were bringing in," he said. "Mudra told me no, and when spring practice rolled around, he asked me if I was coming out. I told him no. My dad was a blue-collar worker; we had four kids in the family; I was washing dishes in the dorm over the lunch hour; and if there was no scholarship to play, I wasn't going to play. I had earned it. He finally offered the scholarship."
By the end of Wagner's junior year, he was starting to get a lot of attention from the media, and he was racking up national honors. As he remembered, his junior year was a "great year." He had 8-10 interceptions, and he liked to tackle.
"We had a really great defensive coach, Howard Justice. He was smart, and he taught us things like reading plays, new defensive coverages, so much," Wagner said.
While he played ball, he still worked, including going home on weekends and breaks to wait tables at a swanky Lake Forest restaurant (Wagner would catch the train at 11 a.m. on Fridays to Chicago, hop on the train to Lake Forest, wait tables all weekend, and take the train back to Macomb Sunday night). And during this busy, almost breakneck schedule of work, football and classes, Wagner developed a few friendships along the way that he's maintained through the years, including through his fraternity, Theta Chi, which he had joined his freshman year.
"I lived in the fraternity house for a while, but there were too many distractions, so I moved out with some buddies. But I really was kind of a loner. I worked, I played football, I went to class," he recalled.
"One of my closest friends here, Nelson "Nels" Hanson, who also played football for a year, could talk me into things, like getting a motorcycle or going to a quarry with him in the middle of winter to chop ice and hold the rope so Nels could scuba dive. Hindsight is 20/20 I guess."
Wagner went into his senior year anticipating a great year ahead on the gridiron. However, the football gods threw a wrench in his plans. During the last scrimmage, a sophomore player did a crack back block, which was eventually outlawed, and that almost ended Wagner's senior season.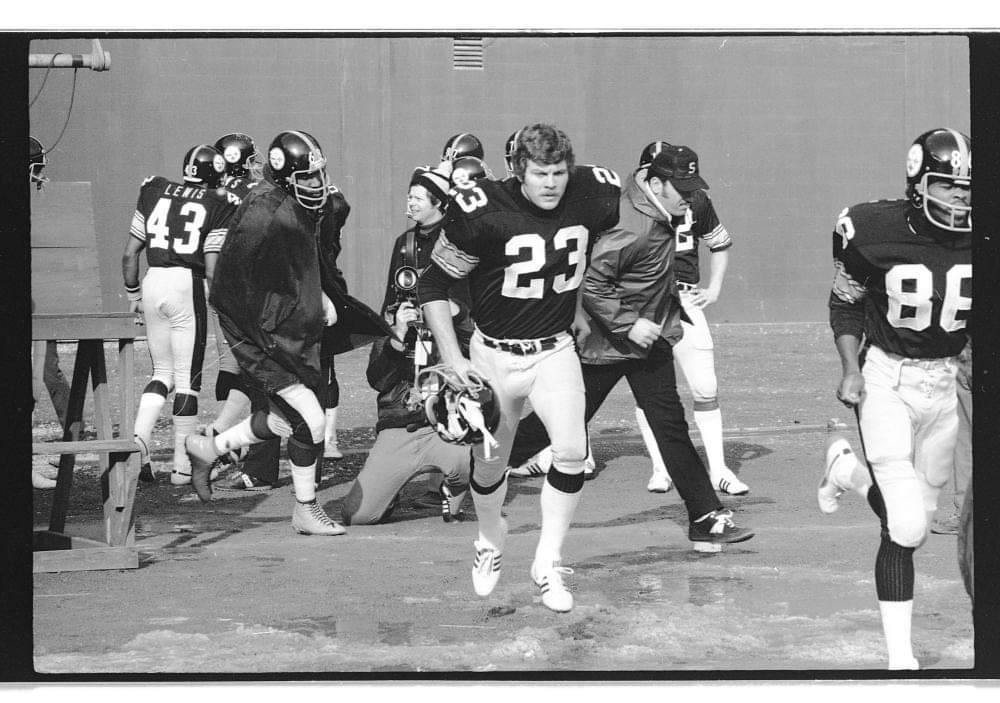 "I sprained both my ankles and missed the first four games of the regular season, and that diminished my hopes of playing in the pros. By this time, I had grown to about 6'2" and about 185 pounds, so I felt like I could have made it, if I had a chance," he said.

And make it he did. WIU's coaches encouraged Wagner that he was good enough to go pro, and in spite of Western's rural location and injuries, there had been some scouts keeping an eye on him. He came home from class in February 1971, and his roommate nonchalantly told him that Mudra's office had called. The Steelers had called and had drafted me, and I was given a number to call.

"I was an 11th round draft pick. When I called back, I told the Steeler representative that he had to speak to my agent to negotiate my contract. The Steeler representative couldn't believe it, and said something like, 'You have an agent!! You're an 11th round draft pick?'
Wagner was flown to Pittsburgh in the spring of 1971 along with all the other rookies, and at that time, Heinz Field was just a year old. They taped and suited us up and got a look at the new recruits in three days of practice.
"This guy walks into the locker room, and he was the one who called me and who couldn't believe I had an agent. He was the trainer, so I hadn't even been talking to a recruiter or a coach," Wagner laughed.
Even though he was young, Wagner's savviness paid off. Without an agent, he was looking at a three-year contract, a $3,000 signing bonus and $15-17k per year. With an agent, he managed a three-year contract at $33k per year and a $10,000 signing bonus. As he said, that was a lot of money back then. And of course, Wagner made the team, earned all his bonuses his agent had attained for him.
"The incumbent strong side safety got hurt in the first pre-season game, and just like in college, I got in right away as a rookie. It was quite the miracle," he said.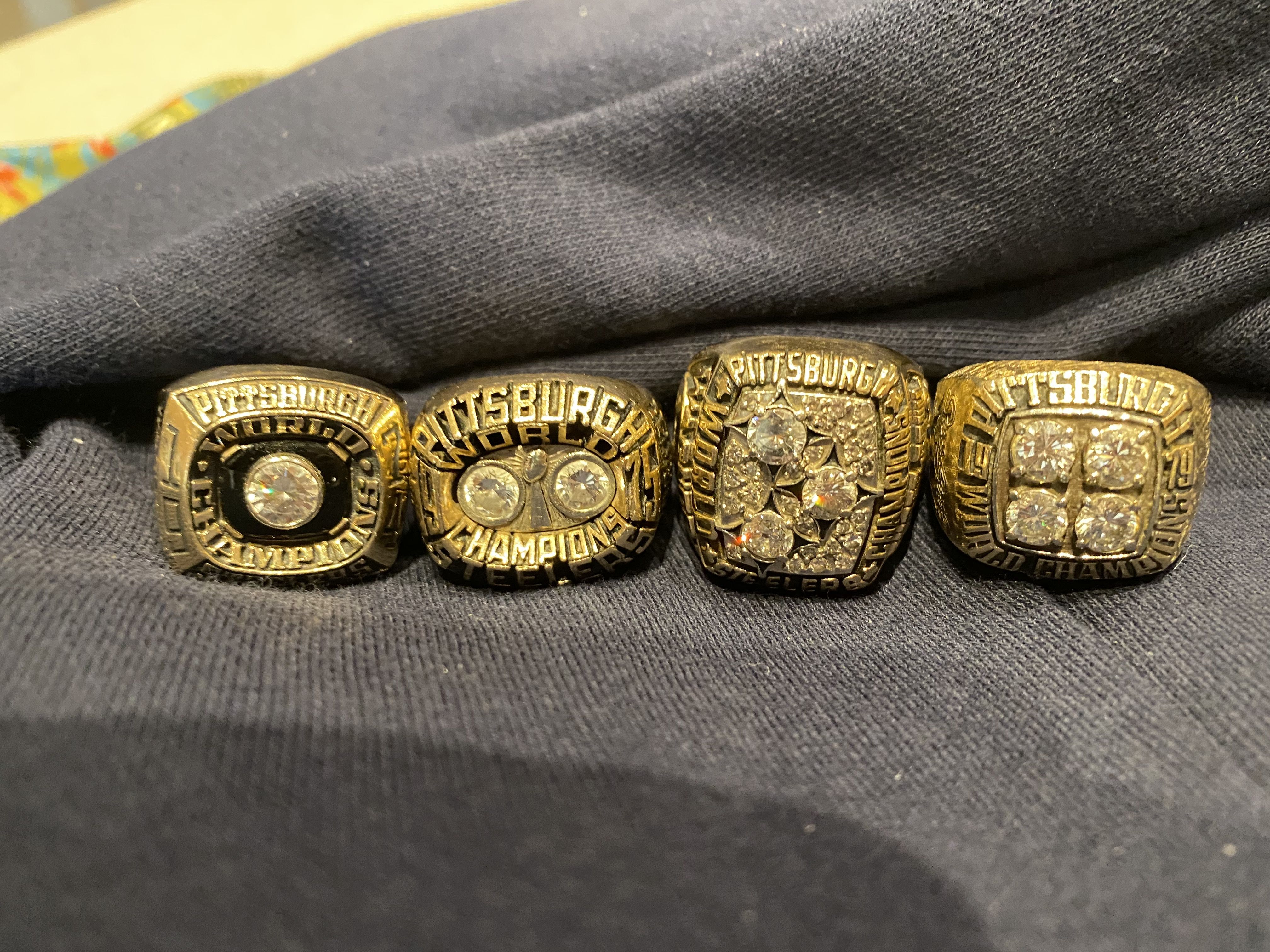 Hailing originally from Wisconsin, before Wagner's father moved them to the Chicago suburbs, the family usually cheered for the Green Bay Packers. Wagner's first pre-season game happened to be in Wisconsin, of course, at Lambeau Field. He remembered getting maybe 60 tickets for family and friends because so many of them wanted to see him in a Steelers uniform for "a chuckle," because at that time, the Steelers weren't that good. That was about to change during Wagner's time with the team.
"I think one thing that made me such a mentally strong player was that I really knew how to read plays thanks to my coaches at WIU and back at Carmel. I didn't make mental mistakes, and being a good mental player was really important to me. I had tremendous coaches in high school and college, many that had played semi-pro ball. We all [my teammates] really benefited from their wisdom, so when I started with the Steelers, I knew what I was doing and what I needed to do" he said.
Wagner played for 10 years, from 1971-1981, and his name is on four Super Bowl trophies.
"I was really lucky on the timing of joining the team. Dan Rooney, Art Rooney, Sr's oldest son, [president] had taken reins of the team in 1969 and ran the team like a business. He and his first hire for a head coach, Chuck Noll, cleaned house. Noll didn't put up with players and coaches who weren't working hard to make the team successful. By the time we went to our first Super Bowl, we only had four or five veteran players left from the pre-Noll period," Wagner remembered. "So, as a newcomer, this was a good opportunity for me to work hard and do well. Coach Chuck Noll let me play early on as a starter and that gave me a lot of confidence. I was prepared and ready to go, and Coach Noll led us to greatness."
Looking at the roster of the Steelers during Wagner's years in the "Steel Curtain Era" in the 1970s is like a "Who's Who of the NFL:" Lynn Swann (who Wagner would play backgammon against and usually win); Jack Ham (who was Wagner's roommate for 10 years); Terry Bradshaw; Gerry Mullins; LC Greenwood (who remained friend and Wagner's golfing buddy in Pittsburgh until his passing a few years ago); Donny Shell; Mel Blount; Joe Greene and Jack Lambert, to name a few.
"We had a really good team for several years. It was a pretty amazing time. I made the decision to retire after 10 years because our defense was not as good as we lost some of those incredible players, and I made a promise to myself when I started that I was going out before the fans started to boo me," he said. "Of course, there were injuries over the years that really started to affect my game."
Wagner had had chronic hip issues over the years thanks to an undiagnosed torn tendon during his broad jumping years in high school track, but those old injuries weren't discovered until 1977. He also experienced concussions and a cracked vertebrae in his neck. He spent most of the '79 season on the injured list with continuing hip problems, but came back in 1980 to prove to himself, and the team, that he could still play.
"But by the end of the season, I was pretty beat up. I couldn't even lift up my arm above my shoulder and I was older," Wagner added. "I retired before I was booed."
While his gridiron career may have been over, thanks to his accounting degree from WIU, he had a fallback. Wagner went on to earn his MBA from the University of Pittsburgh Katz School of Business, graduating in 1987, the same year his son was born. Then he began a career in investment banking.
"I did miss football. Art Rooney, Sr. tried to talk me into coming out of retirement, which was nice to hear, but I just left it there," Wagner said. "The Rooneys – Art, Sr., Dan, Art, Jr. and the other members of the Rooney family – treated their Steelers like family. They were so proud of us, and I knew I probably wouldn't get that anywhere else."
While football was a phenomenal part of his life, it wasn't without its challenges and ups and downs. That determination and perseverance that Wagner demonstrated on the playing field, all the way back to his days at Carmel High School, are helping him as he faces a new challenge in his retirement.
Last Summer, I began treatment for another challenge when the doctors found I had pancreatic cancer," he said. "I let my friends and teammates know of the diagnosis, and I've really relied on them. I'm in chemotherapy now, and I know I have a tough challenge ahead, but I'm fighting the fight.
"I'm doing what I've always done: I'm looking for a good path and living each day one at a time," Wagner said.
While this diagnosis certainly wasn't part of a future he envisioned or planned for, Wagner said overall his life, and his career both in football and finance, shaped out as it did because he has been a planner.
"You can dream, but if you don't set goals and make a plan, it's always a dream. Dreams can come true," he said. "I was a little skinny kid from a blue-collar family. I wasn't athletic. I played in two Pro Bowls. I have four Super Bowl rings. I have a WIU undergraduate business degree in Accounting. I had a job after football, and the MBA was the cherry on top.
"I've always had curiosity and dedication," Wagner added. "And those traits gave me the opportunity to achieve my goals."