Texas A&M-Texarkana Colonized
Texarkana, Texas – Theta Chi Fraternity is proud to announce that its newest colony has been established at Texas A&M-Texarkana. This colony is working to become the ninth chapter installed in the state of Texas.
Jarrell Lawrence, along with fifteen other potential new members, wanted to start a chapter of a fraternity to offer diversity in terms of Greek life organizations on campus. Upon looking at different NIC fraternities, the group made the decision to approach Theta Chi. Not only were they impressed by the staff, but also a fraternity that fit their own ideals and beliefs. Assistant Director of Student Life Michael Stephenson (Eta Omicron/Northwestern State 2013) was extremely helpful and used his connections to build that relationship between Theta Chi and the university.
On February 18, 2019, the Fraternity held the Colonization Ceremony on campus in Eagle Hall with Chief Operating Officer Ray Vanlanot presiding. Other International Headquarters staff in attendance included Director of Recruitment and Expansion Taylor Dahlem and Field Executive Jonathan Barrow.
Texas A&M-Texarkana was represented by University President Emily Carter, Director of Student Life Celeste McNeil, Assistant Director of Student Life Michael Stephenson, and members of Alpha Sigma Alpha and Omega Delta Chi sororities. Additional attendees included the family and friends of the colony members.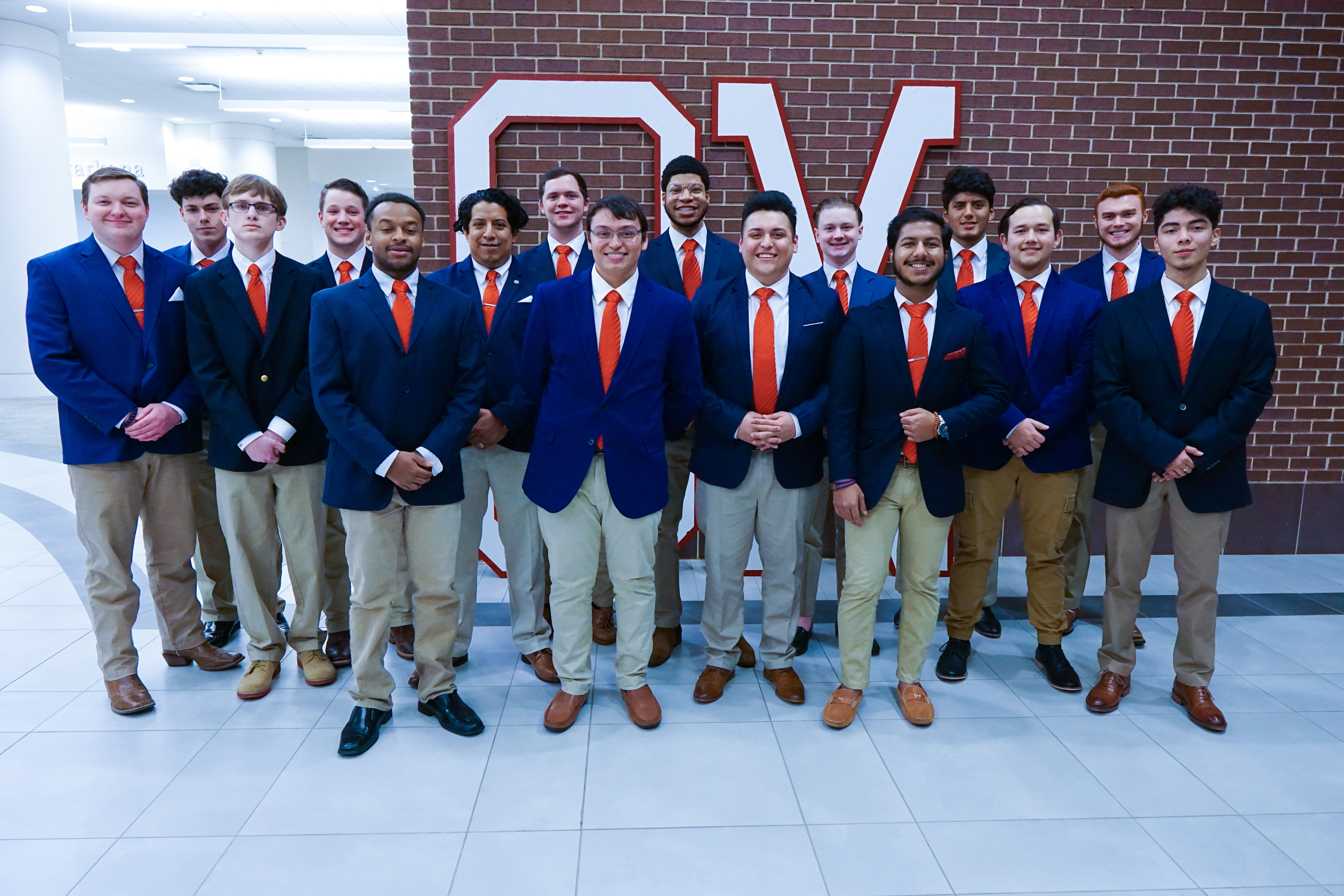 Following the ceremony, President Emily Carter welcomed Theta Chi to campus and additional remarks were shared by Michael Stephenson, Jonathan Barrow, and Colony President Jarrell Freeman who shared, "I am so grateful to be able to stand before all of you today and say that we made our first major step! Not only is this an important day in some of our lives, but it is the day that we show Texas A&M University-Texarkana and the world that we want to set an example. What separates us from your typical group of men is that we have members that focus on bettering not only the individual, but the group, by living in the ideals and traditions of Theta Chi."

The 17 colony members of Texas A&M-Texarkana are: Brent Balwin, Gage Barger, Logan Caudill, Andre Cyres, Jonathan Fitter, John Fitts, Jack Hayes, Alex Hernandez, Octavio Hernandez, Jarrell Lawrence, Jacob Loman, Doyle Lopez, Tommie-Lee Ringo, Luciano Rodriguez, Samson Roshan, Connor Taylor, William Vasquez, Thomas Winzeler, and Eid Yousef.
Colony members are involved in numerous areas on campus including Automotive Club, Campus Activities Board, College Republicans, Fishing Team, Intramurals, Orientation, React Club, Residence Hall Association, Student Government Association, and Varsity Soccer.
Congratulations to our new colony members at Texas A&M-Texarkana!
Congratulatory notes may be sent via email to Colony President Jarrell Lawrence.
You may follow the progress of the Texas A&M-Texarkana Colony via their Twitter and Instagram accounts.
Founded in 1856, Theta Chi Fraternity is a men's collegiate fraternity with more than 191,000 initiated members and has established 240 chapters. Leadership development, personal development, and service to alma mater are fundamental to Theta Chi Fraternity's mission.