Producing Master Chief and Tomato Town
Phi alumnus details work in video games and lessons learned from Theta Chi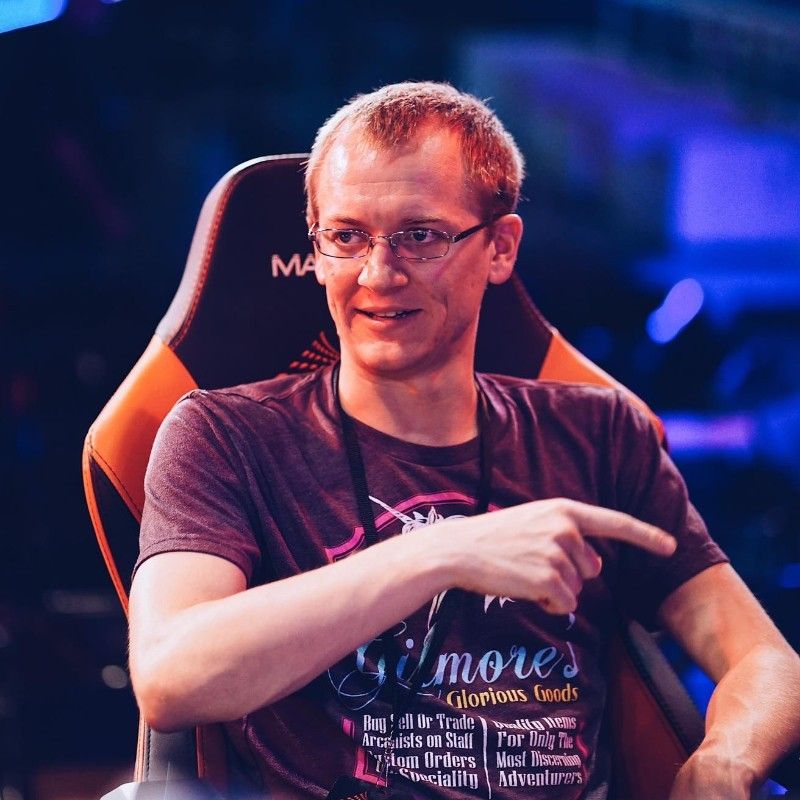 Halo—you've probably heard of it. In fact, there's a good chance you may have played the sci-fi military game in one of its many iterations since its conception in 2001. The Microsoft epic has been at the forefront of gaming culture and even popular culture. Fast forward to 2021 and Halo Infinite, the sixth main installment of the Halo story, hit store shelves and digital marketplaces on November 15, 2021, commemorating the 20th anniversary of the series and the original XBOX video game console—all with the help of Joel Gifford (Phi/North Dakota State 2008), a producer at the Microsoft-owned 343 Industries.
"I think Theta Chi helped me really establish those early skills needed as a producer," says Gifford, recollecting his collegiate experience in his chapter. "Knowing how to communicate, setting up those effective communication structures, knowing when to bring an 'expert…' – these are all skills I learned early on in the Fraternity."
For Gifford, he continues to contribute the soft skills he uses today back to Theta Chi. "I had to learn to get along with everyone—every type of person—including all personality types," Gifford explains. "Think of those philanthropy events our chapters do. At a blood drive we ran at Phi, we'd coordinate with hospitals, figure out how to market the event, and learn to find our gaps quickly so we could delegate and tackle head on to fill them."
Those soft skills came in handy for Gifford in his journey through multiple Halo games. Starting with QA (quality assurance), Gifford began work on Halo: Reach, followed by Halo 4 and Halo 5 with more QA, then jumping to the producer seat for Halo Infinite. Gifford spent his three years on Infinite working with the sandbox portion of the title beginning with pre-production, working to get the weapons, abilities, vehicles and even movement fine-tuned. "This included sticking to a strict time-schedule, working out dependencies for our artists, allotting the necessary resources for our programmers, and even working with a team to get the sounds just right," Gifford says. Later in production, Gifford spent six months with the character team, then a final six months on the narrative team.
After completing his work on Infinite, Gifford started a new role at EPIC Games, where he leads the performance and memory team on Fortnite, a free-to-play battle royale. His work primarily deals with engineers, ensuring the pop-culture phenomenon runs smoothly and efficiently for gamers in and around "Tomato Town" on everything from a smart phone, Nintendo Switch, and even high-end gaming-PCs. Gifford's team helped bring an Ariana Grande concert to the game, implementing UFOs and the popular "gravity gun," and, new on December 4, Fortnite's Chapter 2 Finale, The End.
For brothers interested in breaking through and working in the gaming industry, Gifford's advice ultimately boils down to hard work. "You really need to get your foot in the door and just show them what you've got," he advises. "Think about those hard skills and take classes on them if you want to be an engineer, artist, or animator. If you're looking to get into production or QA, it will be much easier with some hard skills, though you'll also want to have demonstrable soft skills. QA is a great way to get started."
Looking back, there's a main ideal at Phi Chapter Gifford tries to live by each day and even instill in others. "We always said, 'You earn your Badge every day,'" tells Gifford. "There's always a chance to do that. Whether it's helping someone who is frustrated, helping my young daughter, or helping those younger colleagues who haven't had enough time to hone their experience." Truly, Gifford extends a Helping Hand both in and out of work.