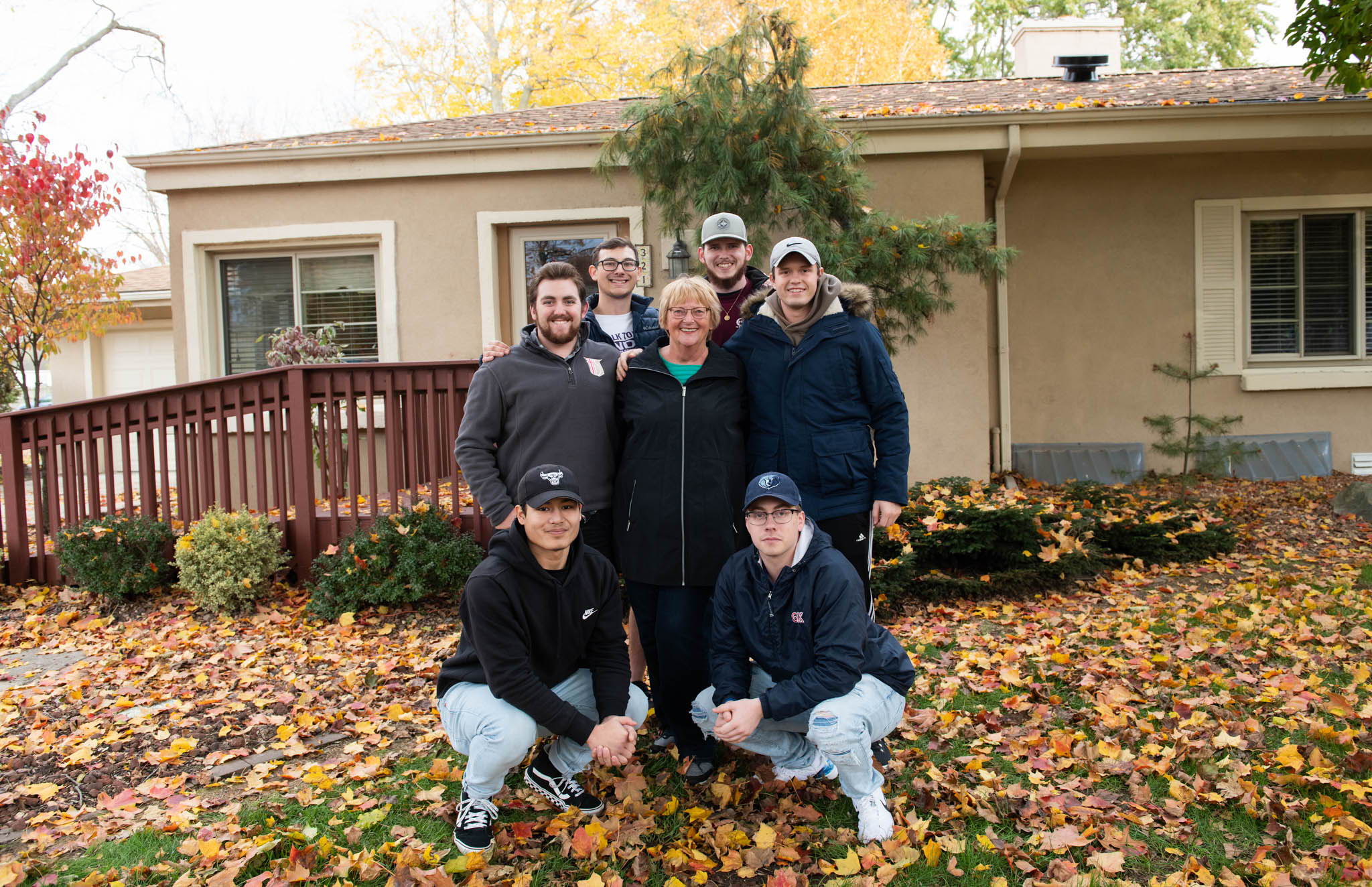 This story originally appeared on Adrian's website along with the included images.

(Adrian, Mi.) When Beverly Reeves moved to Adrian, Mich. more than 20 years ago she had no idea the home she purchased was right next to Adrian College's Theta Chi Fraternity house filled with ambitious young men. She didn't know how things would turn out, with thoughts of "Animal House" parties running through her head, but says it was a great move for her and is happy to have the fraternity house brothers as her next-door neighbors.
Reeves recently penned a personal letter to Adrian College President Jeffrey Docking telling him how the Theta Chi, Zeta Beta Chapter brothers have been very respectful over the past 22 years and looked out for her by doing various work around her home.
"I have been a neighbor of Theta Chi Fraternity since 1999," she wrote. "They are a great asset to Adrian College. I just want to let you know that yesterday afternoon Izaac, Aaron, Jack, Josh, Cam and Alex came over to help me. They caulked my windows, caulked cracks in my driveway and painted the areas on my window sills I could not reach! They always tell me if I need help with anything to let them know! I will be buying them hamburgers and buns for their grill as a thank you!"
Josh Vaculik, one of the fraternity brothers who helped Reeves out, said Theta Chi has its members get involved in community service volunteering. Theta Chi's motto is "An Assisting Hand."
Reeves said she has had Theta Chi brothers visit her even after graduating from Adrian College.
The organizations beliefs include "True friendship; we extend an 'Assisting Hand' to one another; we seek to exact harmony and prevent strife among our members." It also lists "The usefulness of our fraternity; we seek the mutual benefit and improvement of all our members and strive to serve our country and our fellow man."
Reeves' driveway is always cleared of snow for her in the winter, and during the summer, those wild and crazy frat brothers do a majority of her yard work.
"They are the best neighbors, ever!" Reeves said.