Zeta Pi/Old Dominion Alumnus named
Conference USA's Men's Basketball Coach of the Year
The following article appeared on March 13, 2019, via the Richmond Times-Dispatch (www.richmond.com). It was reprinted with permission from John O'Connor, the author of the article, which highlights Jeff Jones (Zeta Pi/Old Dominion 2018).
---
ODU's B.J. Stith, coach Jeff Jones saluted by C-USA
as player, coach of the year
Old Dominion guard B.J. Stith was named Conference USA player of the year Wednesday, when Monarchs coach Jeff Jones was named the league's coach of the year. Voting was conducted among C-USA coaches and media members based in each league city.
Stith (17.3 ppg, 7.4 rpg), a 6-foot-5 senior from Lawrenceville, led the Monarchs to their first C-USA regular-season title. Stith is the ninth player in Old Dominion basketball history to earn a conference player-of-the-year award, the first since Alex Loughton won the CAA's top honor in 2005.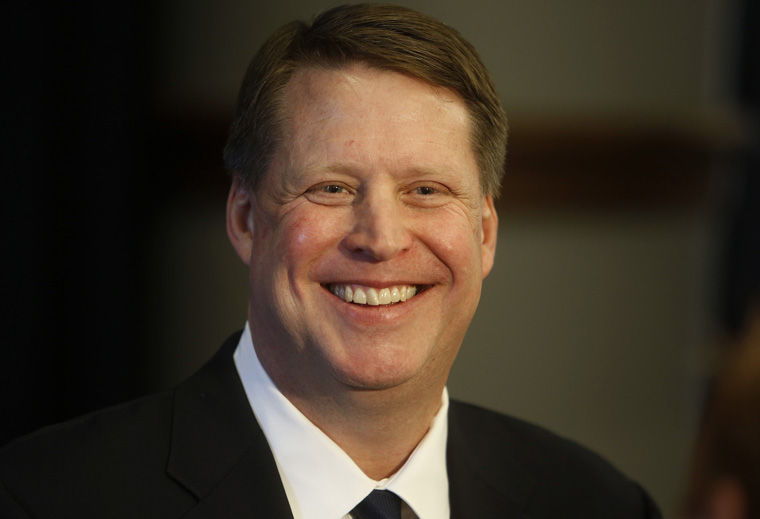 Jones, a former University of Virginia guard and coach, led ODU to the regular-season title with a 13-5 league record, and a 23-8 overall mark. The Monarchs clinched with two games remaining in the regular season.

ODU was the only team to place multiple players on the all-Conference USA first team, Stith and senior guard Ahmad Caver.
Jones is the sixth coach in Old Dominion basketball history to be named conference coach of the year and the first since Blaine Taylor in 2005 (CAA). This is Jones' third conference coach-of-the-year award. He was honored by the Patriot League in 2002 and 2009 as American's coach.
The Monarchs open C-USA tournament play in the quarterfinals, Thursday in Frisco, Texas.