Twenty years after the tragic terror attacks on September 11, 2001, we pause to reflect and remember those we lost and the heroes who stepped up in the face of insurmountable challenges.
Using material collected from articles, obituaries, books, social media, recollections, and other sources, the Fraternity has assembled profiles of the ten (currently known) Theta Chi brothers who were affected and involved that horrible day.
In each case, the facts are reported as best as is currently known and available.
We present the following profile with all due respect, sympathy, and care.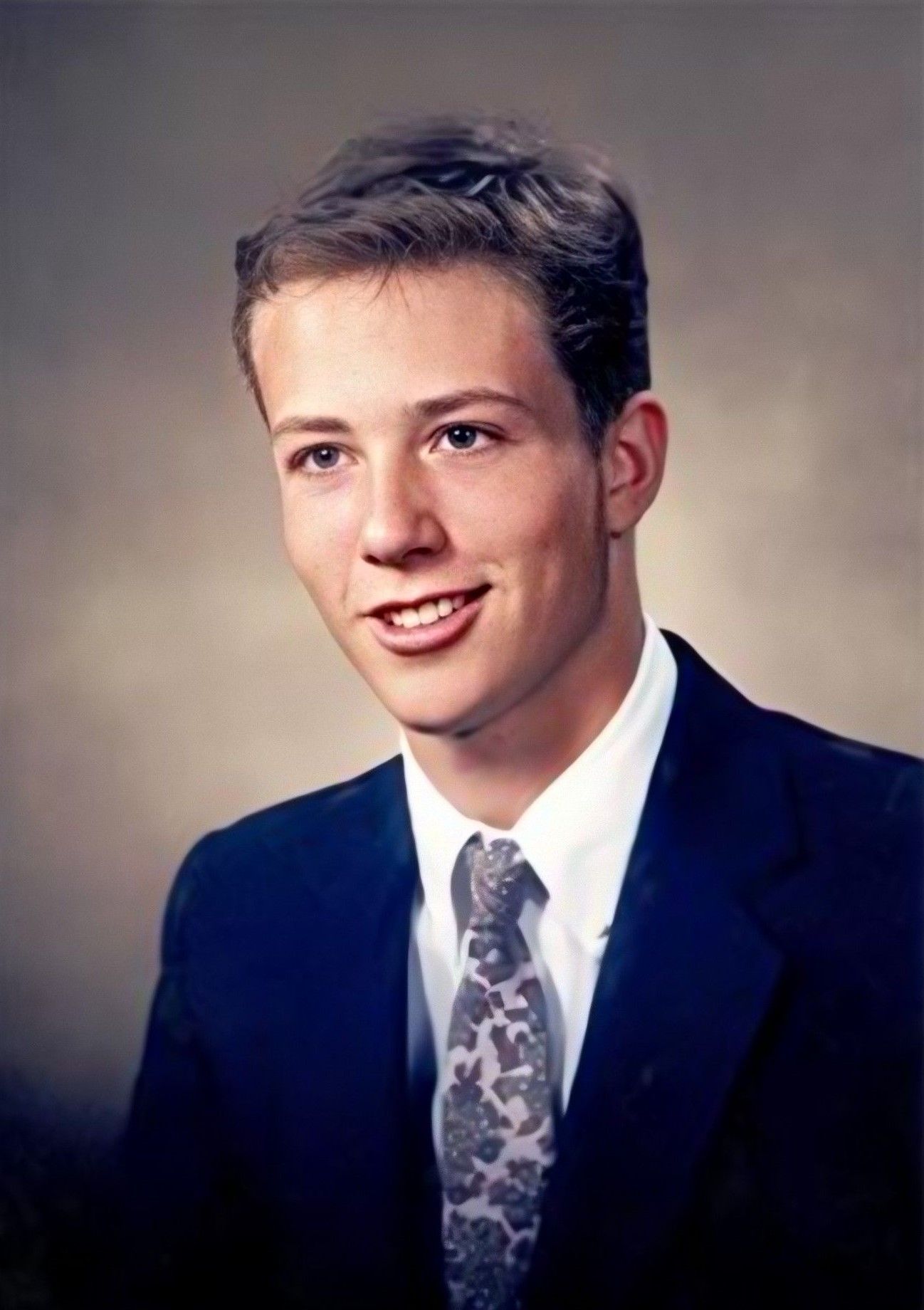 William C. Sugra (Epsilon Eta/IUP 1993)

August 6, 1971 – September 11, 2001
Born in Allentown, PA and residing in New York City, Bill worked as a network administrator responsible for the email system in Cantor Fitzgerald's eSpeed division, located on the 103rd floor of 1 World Trade Center (North Tower).
Todd Rader (Epsilon Eta/IUP 1994) shared, "Bill lived two doors down from me when we lived in the fraternity house our Junior year at IUP. One thing I will always remember about Bill was that he was one of the nicest people I had ever met. His parents should be very proud that they raised a fine and outstanding young man who was always a gentleman and a great person."
Profile as seen at billsugramemorialfund.com:
A network administrator in Cantor Fitzgerald's eSpeed division, Bill Sugra worked on the 103rd floor of the World Trade Center. On September 11, 2001, just 36 days after celebrating his 30th birthday with his family and his girlfriend, Bill lost his life due to the horrifically callous acts of terrorists.
A vibrant, loving young man, Bill lived life to the fullest, enhancing the lives of everyone he met. While rising through the ranks of St. Thomas More Elementary School, Allentown Central Catholic High School and the Indiana University of Pennsylvania (IUP), Bill grew into a wonderful man. Through the years, he played a variety of organized sports, ranging from baseball to cross-country to golf.
After graduating from IUP with a bachelor's degree in finance in 1993, Bill worked at Productivity Point, Inc. (PPI), in Allentown. In 1999, when the opportunity to work for Cantor Firzgerald in New York City arose, Bill jumped at the chance. In October 2000, he began working for Cantor Fitzgerald.
Well-cultured and blessed with a wide base of interests, Bill loved the Big Apple. Residing in South Seaport, just eight blocks from his office at the World Trade Center, he took advantage of every free moment he had. When not building upon his reputation as an industrious, hard-working, valuable cog of the Cantor Fitzgerald team, he always kept busy. Whether taking in a Broadway play, running through Central Park, visiting a museum or just hanging out with friends at a nightclub, he rarely let a moment go to waste.
While in New York, Bill shared much of his life with his girlfriend, Suzanne Dinnie. Having known each other since their days together at St. Thomas More, Bill and Suzanne worked together at PPI. But it wasn't until they both relocated to Manhattan (she moved to the Upper Eastside a month before he took up residence in South Seaport) that sparks began to fly between them. Like so many others before them, they fell in love in New York City.
Bill's friends knew they could count on him, in good times and in bad. And just as it was with his friends, but on an even deeper level, he held a special bond with his parents, Bill and El, and his sister, Tracy. If a friend or family member needed anything, whether it was a shoulder to cry on, a buddy to laugh with, or someone to give them advice, he was always there for them. A person of strong moral fiber that tried to do the right thing at all times, Bill made people feel at ease in his presence. A jovial soul, he seemingly always had a smile on his face.
Bill Sugra's gentle, generous spirit lives on through the Bill Sugra Memorial Fund, whose philanthropic activities are targeted toward encouraging, supporting and assisting the needy and disadvantaged through their time of difficulty. As Bill did throughout his life, the Fund strives to improve the lives of those less fortunate than most.
The following profile published in The New York Times on October 9, 2001:
The City to Its Fullest
William Christopher Sugra was born and raised in Pennsylvania and started working in computers there. But when his company moved him to New York last year, he wanted to explore the whole city. He and his girlfriend, Suzanne Dinnie, went to the opera and to museums. They went kayaking and rode their bikes.
"We were interested in doing everything we could," Ms. Dinnie said. "He never took the city for granted. We always joked that we were tourists every day, and we did so many of the typical New York tourist things."
Every couple of months when Bill's parents came to visit, he would give them a tour of a different part of the city. Once he took them to see his office at Cantor Fitzgerald's eSpeed subsidiary at the World Trade Center, where he was responsible for the e-mail system. They had to get special passes to be allowed upstairs. His office had no view, but he loved working there. Afterward, they went upstairs to Windows on the World.
The last time his parents visited was in August, to celebrate Bill's birthday (he turned 30) and Suzanne's (she turned 27). They had drinks at the Boathouse in Central Park, went to dinner at the Atlantic Grill, and finished up at the Blue Elephant on the upper east side, where the owner treated them to a round of drinks because theirs were so slow in coming. Bill's mother, El Sugra, said they had hoped to visit Chinatown together on a trip, but never made it.
Brother Sugra's name may be found at the 9/11 Memorial in New York City on the North Pool: Panel N-34.
The Bill Sugra Memorial Fund was established by family and friends who desired to honor Bill's memory. The fund's mission is to assist the needy and disadvantaged to improve their lives during times of difficulty, regardless of geographic location, race, religion, or gender. Annually, the Bill Sugra Memorial Fund donates money to local non-profit agencies through a grant application process.
The Bill Sugra Memorial Fund, particularly due to its annual Memorial Golf Outing, flourished over the past 20 years. With the help of the Memorial Fund Committee, which administers this non-profit fund, nearly $1 Million has been donated to organizations and individuals in the community.
For additional tributes and information on Brother Sugra, please visit his page on the 911 Living Memorial and billsugramemorialfund.com.
Click here to view an approximate timeline of what is currently known about Brother Sugra and other brothers during September 11, 2001.

Click here to access additional individual profiles of other Theta Chi brothers lost or involved on 9/11.