First and Second Runners-Up Announced for the 2019 Reginald E.F. Colley Award
CARMEL, IN - Theta Chi is proud to announce the two runners-up for the 2019 Reginald E.F. Colley Award, the highest honor the Fraternity can bestow upon a collegiate member. The award is presented annually to a collegiate member who best demonstrates distinguished service to alma mater, Fraternity, and chapter. You can read about the 2019 Colley Award recipient, Daniel Novinski, here.
First Runner-Up: Daniel Mendoza (Eta Psi/UAB 2019)
Second Runner-Up: Jack Fenimore (Alpha Phi/Alabama 2019)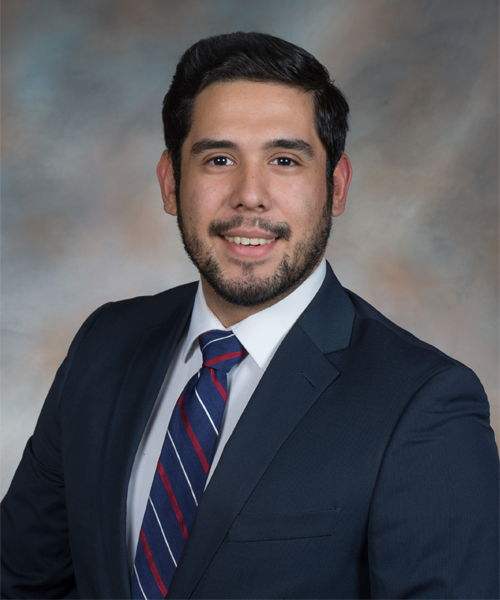 First Runner-Up
Daniel Mendoza (Eta Psi/UAB 2019)
Brother Mendoza graduated from the University of Alabama at Birmingham in April 2019 with a Bachelor of Science in biology with minors in chemistry, international studies, STEM education, and Spanish, and received a Class B Certificate in general science secondary education. Within the Eta Psi Chapter, Daniel served as President, Marshal, Alumni Relations Chairman, Inter-Greek Chairman, Philanthropy Chairman, and Standards Board Chairman. During the spring 2019 semester, he was recognized as a Resolute Man.
On campus, he served as President for Order or Omega, Secretary for the UAB Interfraternity Council, and Director of Campus Relations for the Undergraduate Student Government Association. Daniel became the first Theta Chi to serve as President of the Southeastern Interfraternity Council. He also served as an Ambassador for the UAB Office of Service Learning & Undergraduate Research. Daniel was recognized as a McNair Scholar, Gates Millennium Scholar, and William Jefferson Clinton Scholar.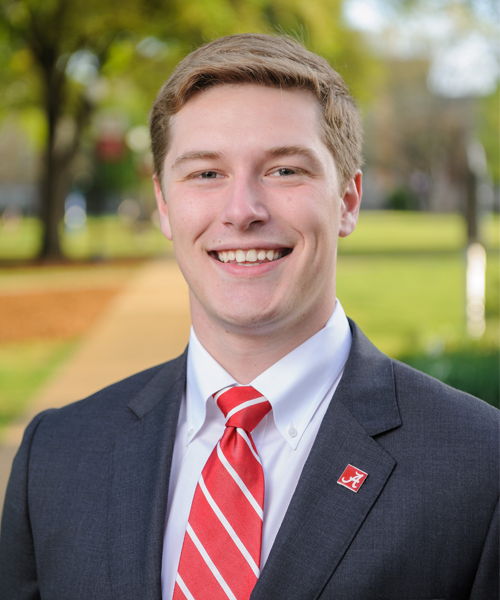 Second Runner-Up
Jack Fenimore (Alpha Phi/Alabama 2019)
Brother Fenimore graduated Magna Cum Laude from the University of Alabama. He served the Alpha Phi Chapter as Recruitment Chairman and Alumni and Campus Relations Chairman. On campus he served as Philanthropy Chairman for Lambda Sigma Honor Society, Vice President of Community Service for Cardinal Key Honor Society, and was a member of Order of Omega, Mortar Board, Omicron Delta Kappa, and Blue Key honor societies.
As a member of Capstone Men & Women--the official ambassadors of the university--he set a record for giving 325 campus tours in four years to prospective students and their parents. He also served as the emcee for women's basketball games and baseball games. In the spring of 2019, he was recognized as the Outstanding Student in Finance and Economics by Dean Kay Palan.
First presented in 1929, the Colley Award is named for Reginald E.F. Colley, a World War I veteran and past member of Theta Chi's board of directors, the Grand Chapter. As a member of Phi Chapter, Brother Colley developed a celebrated reputation as a campus, community and civic leader. He graduated in 1915 and eventually headed overseas to fight for the U.S. Army on the Western Front. Brother Colley died at the age of 39, but his legacy of leadership continues to inspire future generations of talented Theta Chis. Today, the Colley Award is treasured as the Fraternity's most prestigious collegiate honor.
Founded in 1856, Theta Chi Fraternity is a men's collegiate fraternity with more than 191,000 initiated members and has established 241 chapters. Leadership development, personal development, and service to alma mater are fundamental to Theta Chi Fraternity's mission.