Twenty years after the tragic terror attacks on September 11, 2001, we pause to reflect and remember those we lost and the heroes who stepped up in the face of insurmountable challenges.
Using material collected from articles, obituaries, books, social media, recollections, and other sources, the Fraternity has assembled profiles of the ten (currently known) Theta Chi brothers who were affected and involved that horrible day.
In each case, the facts are reported as best as is currently known and available.
We present the following profile with all due respect, sympathy, and care.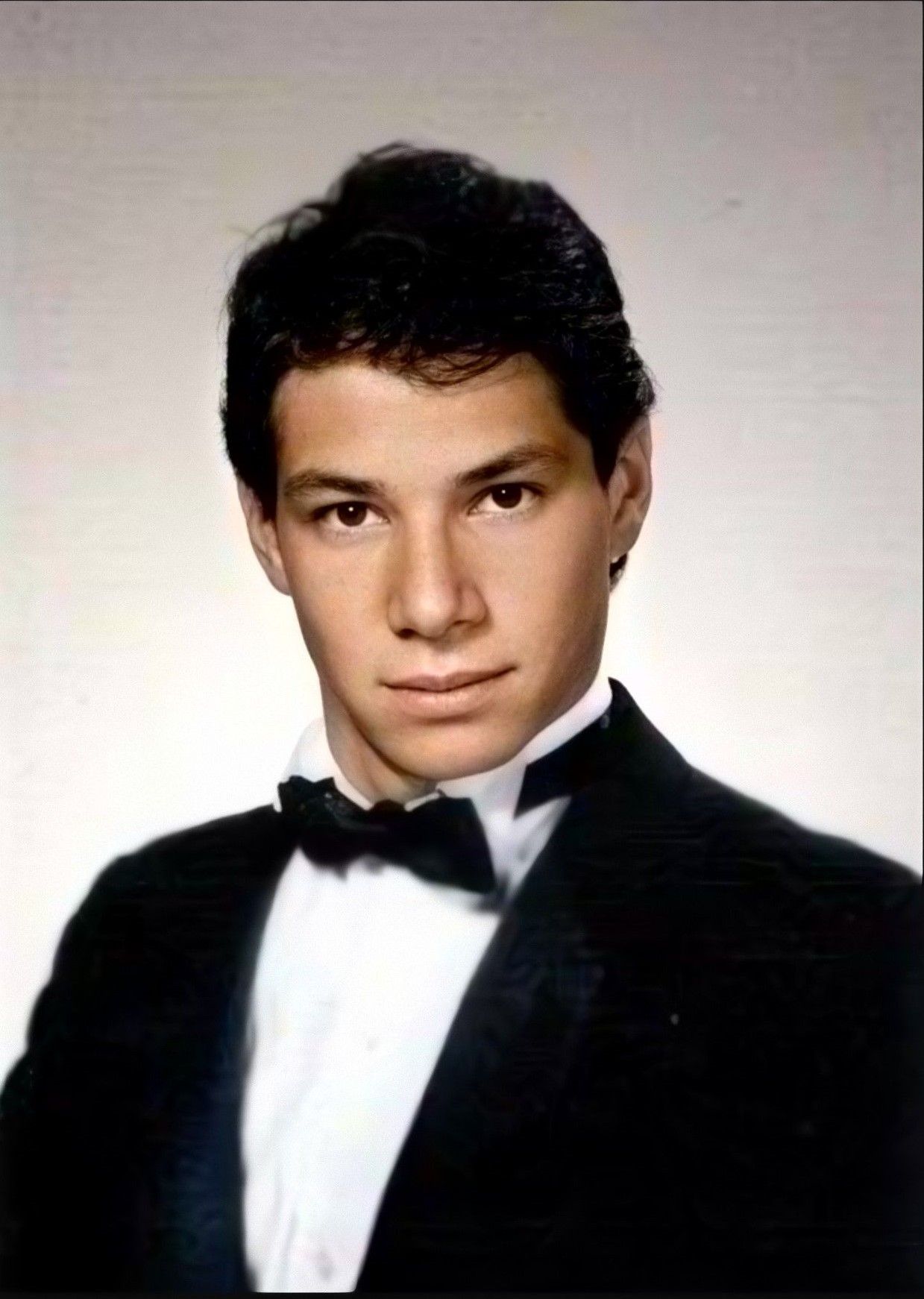 Gary F. Lutnick (Epsilon Rho/Rider 1987)

November 3, 1964 – September 11, 2001
Born on Long Island in Syosset, NY, Gary lived in Manhattan and worked as a managing director and trader at Cantor Fitzgerald and on the 104th floor of 1 World Trade Center (North Tower). His brother Howard was CEO of Cantor Fitzgerald and was not at the office that day since he was taking his son his first day of kindergarten; his sister Edie, a lawyer who worked a few floors below him, did not come to work on September 11 because of a canceled appointment that morning.
On October 02, 2001, James Welsh (Epsilon Rho/Rider 1987) wrote, "We were Theta Chi fraternity brothers. He was one of the first people I met at Rider in 1983. I recommended that he give National Model United Nations (NMUN) a try and he did. He possessed a burning desire to succeed and was a master deal-maker in College and beyond. In fact, during the 1987 NMUN convention, I witnessed his ambition first-hand as he (representing Colombia) skillfully pumped the delegate from the USSR for support in passing one of his resolutions on the eve of the plenary. He was a close, personal friend and I will miss him very much. I have met his brother, Howard, and his sister, Eddy. My prayers are with them."
Fran Constantine shared, "Gary and I knew each other for fourteen years, six of which were spent as a couple. We met in college where he was known as 'Tex' to his Theta Chi fraternity brothers. My first impression of him, besides tall, dark and handsome, was one of extreme confidence, to say the least. I've never met anyone like him. Over the next six years, he became one of the most important people in my life. He was–among many other things–generous, smart, quick-witted, affectionate and ambitious. He taught me so much in that time, but most importantly, to live life to its fullest and to always strive to be the best person I could be.
I am thankful that I was lucky enough to know Gary and will miss his presence every day. And I am sure everyone who knew him feels the same way. May the Lutnick family take comfort in the many cherished memories they have of him, forever."
The following profile published in The New York Times on July 14, 2002:
Gary Lutnick, a confirmed toy lover, did not have just one Jet Ski, but three, the better to accommodate the buddies who invariably followed him to the Hamptons on summer vacations. Mr. Lutnick was a people magnet. "From kindergarten on, he had best friends who stuck to him like Velcro," said his older brother, Howard.
His two nephews stuck as well. Mr. Lutnick, who at 34 was a managing director and bond trader on the agency desk at Cantor Fitzgerald, the firm run by Howard Lutnick, had such a cutting-edge collection of video games that they renamed him "Uncle Gary With the TV Games" and made a ritual of playing with him on Saturday mornings.
Orphaned at 15, Gary Lutnick found a surrogate mom in his older sister, Edie, and took her out for celebratory lunches on Mother's Day. The three siblings were extraordinarily close: they lived within six blocks of one another on the Upper East Side, had offices at Cantor Fitzgerald, even vacationed together.
"We fit like a puzzle," Howard Lutnick said. And Gary Lutnick was the piece shaped like a smile. On the eve of his death, he treated them to dinner at a trendy Japanese restaurant on the Upper West Side and then a Michael Jackson concert.
If Gary Lutnick had been a stock, said Howard Lutnick, who had envisioned a fraternal Cantor partnership with Gary in the not-distant future, "he'd be the one you'd always want to keep around, always want to bet on. He went in one direction: up."
Brother Lutnick's name may be found at the 9/11 Memorial in New York City on the North Pool: Panel N-38.
The Gary Lutnick Memorial Scholarship Fund was established for the Rider University Model United Nations. When making a gift to his own alma mater, Howard Lutnick had the new tennis and track center in the alumni field house of Haverford College named in his brother Gary's memory. Howard and his sister Edie Lutnick established and continue to administer the Cantor Fitzgerald Relief Fund – a nonprofit organization to aid families of employees who died in the September 11 tragedy.
For additional tributes and information on Brother Lutnick, please visit his page on the 911 Living Memorial and his page on the Cantor Families Memorial.
Click here to view an approximate timeline of what is currently known about Brother Lutnick and other brothers during September 11, 2001.
Click here to access additional individual profiles of other Theta Chi brothers lost or involved on 9/11.