Twenty years after the tragic terror attacks on September 11, 2001, we pause to reflect and remember those we lost and the heroes who stepped up in the face of insurmountable challenges.
Using material collected from articles, obituaries, books, social media, recollections, and other sources, the Fraternity has assembled profiles of the ten (currently known) Theta Chi brothers who were affected and involved that horrible day.
In each case, the facts are reported as best as is currently known and available.
We present the following profile with all due respect, sympathy, and care.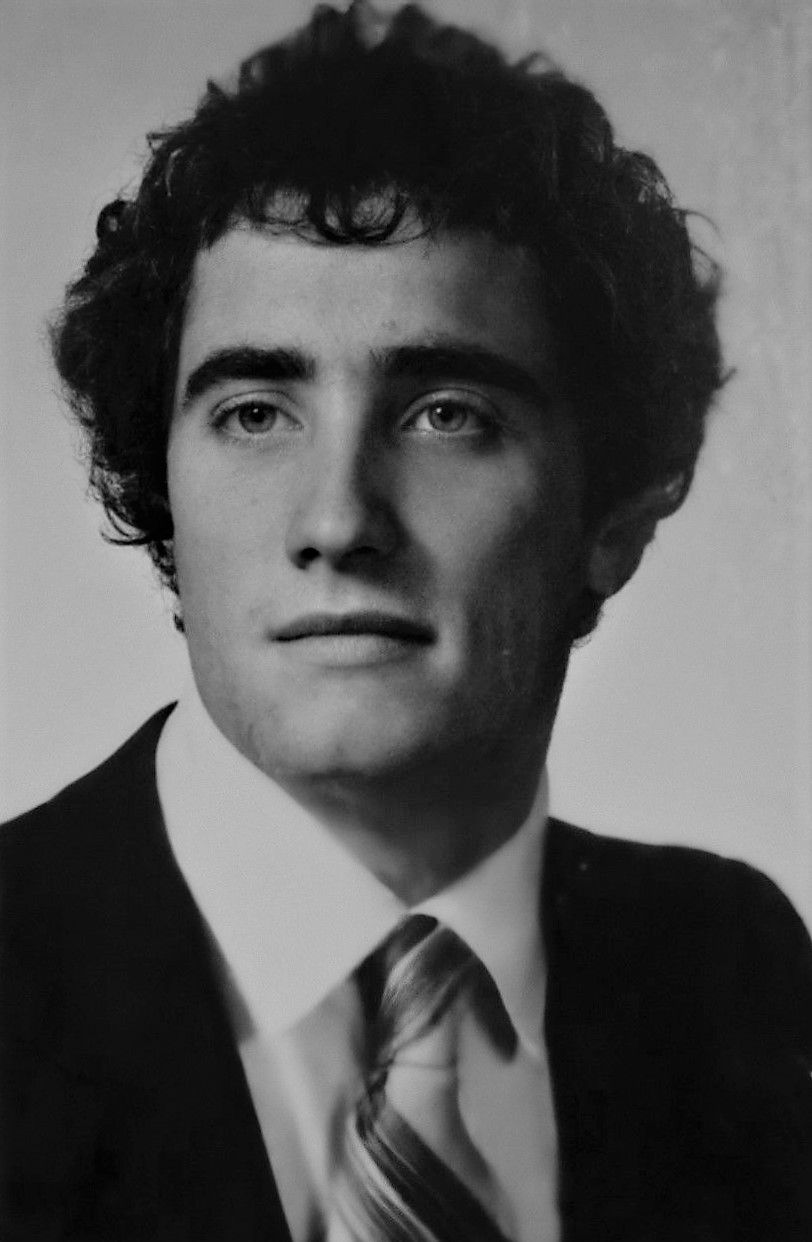 John W. Farrell (Delta Gamma/WV Wesleyan 1982)

January 23, 1960 – September 11, 2001
Born in Brooklyn and residing in Basking Ridge, NJ, John was a managing director and bonds trader for Sandler O'Neill & Partners and worked on the 104th floor of 2 World Trade Center (South Tower). He was planning to retire early to spend more time with his family.
John pledged Theta Chi at West Virginia Wesleyan in the fall of 1979. Brothers gave him the nickname 'Huck' because they thought he looked like Huckleberry Hound.
James Strawn (Delta Gamma/WV Wesleyan 1982) shared, "Huck was in the pledge class of 1979 with 11 other young men – The Intruders. Little did we know at the time that John Farrell was the epitome of Character. He was one of the BEST guys ever – full of integrity, class, loyalty, leadership, smarts, and so witty. I loved him. I miss him dearly and think of his wife MaryAnn (his high school sweetheart) and their 4 children often. RIP Huck. We will NEVER forget. EVER."
The following profile published in The New York Times on November 10, 2001:
He got up every weekday morning before the sun rose, drove his beat-up truck to a Basking Ridge, N.J., train station glittering with Lexuses and Volvos, and began an hour-and-half commute to Lower Manhattan. There, in an office tower that sometimes swayed in the wind, he put in long hours as a managing director for the Sandler O'Neill investment banking firm.
It took another 90 minutes to get back to that old truck. But then John Farrell would be truly home.
There, in Basking Ridge, was his wife, Maryanne, who caught his eye way back in the 70's at Bernards High School just down the road. There, too, were his four children; the oldest was 12, the youngest just 3.
"He grew up in a small town, met his wife in a small town," said Bob Bush, the best man at his wedding and a friend from high school. "He wanted his children to have the same experience that he had in a small town."
Bob Kumpf, another high school friend and now a Basking Ridge police captain, agreed: "He made the trek into the city everyday, those long hours and that long commute, because it was the best thing for his family."
At 41, John Farrell knew the value of simple things. At one of many backyard gatherings, surrounded by family members and old buddies, he leaned over and said: "You know what, Kumpfy? It doesn't get any better than this."
Another profile that appeared in The Star-Ledger:
John W. Farrell would be exhausted after working long hours at Two World Trade Center but still find the energy to steal away weekends with his four children.
Meagan McDowell, Mr. Farrell's sister-in-law, said he would scoop up Kaitlin, 11, Patrick, 9, Molly, 5, and Colin, 3, and drive them to a family hotel so they could watch movies, enjoy room service and swim and lounge at the hotel pool.
The children would spend quality time with their dad while their mom spent quality time with a friend, McDowell said.
The Farrells loved to romp on the beach, and Mr. Farrell liked napping with his kids and taking them on errands, his sister-in-law said. She said he was so proud of his kids he held them with their faces outward.
Mr. Farrell, 41, was torn from his Basking Ridge family last month when a hijacked jetliner struck the South Tower, where he was working as a trader for Sandler O'Neil & Partners.
His friends and sister-in-law remember him as a warm person who enjoyed simple activities that bonded him to those he loved.
"Getting together at a picnic or a house party was John's idea of a good time," said friend Bob Kumpf of Bernards Township. "He would say: 'It doesn't get any better than this.'"
Mr. Farrell was born in New York in 1960 and raised in Gladstone. He attended Bernards High School, where he met his wife, Maryanne. The high school prom queen and king married in 1984.
The Farrells were deeply in love, said Bob Bush, a Mendham friend who served as best man. He remembers the Farrells embracing and dancing outside the church to Irish music. "He had a fantastic time because he loved his wife and family," Bush said.
Besides his wife and children, Mr. Farrell is survived by his parents, Michael and Dolores Farrell; two brothers, Michael and James; and two sisters, Nancy Platzer and Maureen Bertuch.
A memorial Mass was held Sept. 28.
The John W. Farrell Children's Memorial Fund has been established. Donations may be sent: C/O James G. Farrell, P.O. Box 434, Madison, N.J. 07940.
Brother Farrell's name may be found at the 9/11 Memorial in New York City on the South Pool: Panel S-51.
In honor and memory of John and the outpouring of support following 9/11, his sister-in-law Megan McDowell established Heartworks in New Jersey. Heartworks is a local grassroots movement of women committed to replicating and sustaining the palpable kindness witnessed in the wake after September 11, 2001. Inspired by the mutual healing that takes place through receiving and giving, Heartworks offers hope to people in its local community experiencing acute illness, injury, or grief within the last 14 months, while offering others the opportunity to give back and experience their own self-growth.
For additional photos, tributes, and information on Brother Farrell, please visit his page on the 911 Living Memorial.
Click here to view an approximate timeline of what is currently known about Brother Farrell and other brothers during September 11, 2001.
Click here to access additional individual profiles of other Theta Chi brothers lost or involved on 9/11.