Twenty years after the tragic terror attacks on September 11, 2001, we pause to reflect and remember those we lost and the heroes who stepped up in the face of insurmountable challenges.
Using material collected from articles, obituaries, books, social media, recollections, and other sources, the Fraternity has assembled profiles of the ten (currently known) Theta Chi brothers who were affected and involved that horrible day.
In each case, the facts are reported as best as is currently known and available.
We present the following profile with all due respect, sympathy, and care.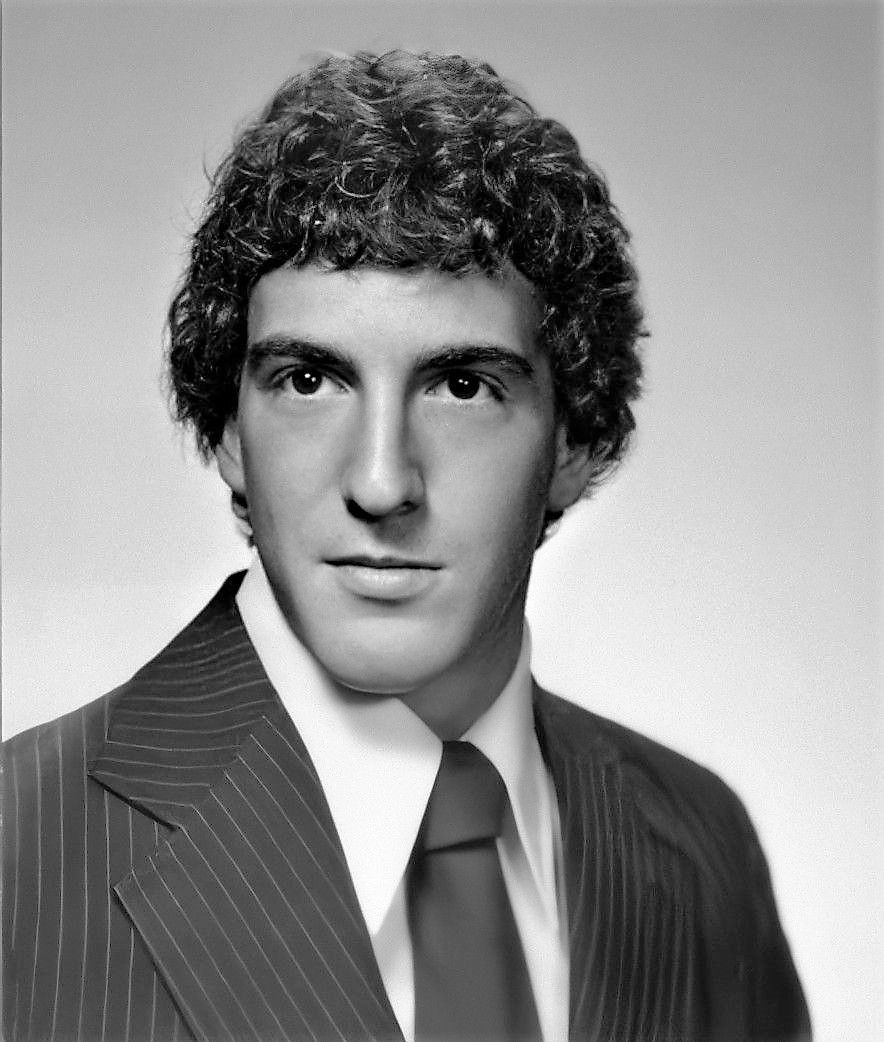 Jon C. Vandevander (Epsilon Beta/Lycoming 1979)

August 18, 1957 – September 11, 2001
Born and still residing in Ridgewood, NJ, Jon was a vice president for Carr Futures, Inc. and worked as a trader on the 92nd floor of 1 World Trade Center (North Tower).
At Lycoming College, he was an active member in Theta Chi and served as Secretary. He was also a four-year letterman on the men's soccer team and served as its captain during his senior year.
Glenn Leaming (Epsilon Beta/Lycoming 1982) wrote,
"I got to know Jon while at Lycoming College so many years ago. He touched so many aspects of my life when we were there together. I first met him when playing soccer, he had such a draw, so friendly, so motivated, you just wanted to be his immediate friend.
He was three classes above me and he often mentored the younger guys which never was an issue and so unique in our crazy college life. I so appreciated that. He was the drive behind me joining Theta Chi. It was so important we became brothers, a very special bond, and everyone so liked and respected him. I lost touch after school and we certainly went our different ways, but now I see and know he grew even more himself, ever and more successful, and never stopped being so special to so many. Nearly 30 years later, I want Jon to know I will never forget him and what a wonderful great person Jon always was and is. I now know there is so much love with his family and friends and that is comforting. I only knew he would easily surround himself with such strong wonderful beautiful people. God Bless you and all family. You're extremly special for sharing so much when it was so painful. After all these years, I just wanted to say thank you, Jon – and someday, we will kick a ball again…"
On September 12, 2011, Joanne Hullings wrote, "Jon was a classmate of mine at Lycoming College. He was a soccer player, so we often would see each other as one practice began and the other team finished theirs. Jon was also a Theta Chi brother and I remember socializing with his brothers and my sorority, Beta Phi Gamma. Our college was intimate and just about everyone knew each other, so Jon was not a stranger to me. We graduated and lost touch, but reunited in 1999 at our 20th reunion at Lycoming. Jon was so proud that he had success in his job and was able to make a financial contribution to the college. He took me to the locker rooms at the football field to show what he had contributed money towards. He was so proud. We all went to a local hangout (Carl's) and talked about the old days. I truly enjoyed that day and reconnecting with Jon and other classmates. Two years later, Jon died on 9/11/01. I wish we could have spent another homecoming sharing old memories and new. I will never forget Jon, nor how his death reminded me to never take anything or anyone for granted, as you may never see them again. Rest in peace, my friend. You will not be forgotten."
The following profile published in The New York Times on October 9, 2001:
There is a peacefulness in Anne Vandevander's voice, the serenity of someone who has known happiness and accepted a fate that robbed her of some of it. Anne's husband, Jon, worked as a trader for Carr Futures Inc., on the 92d floor of 1 World Trade Center. She talked to him several times after the tower was hit, until about 10 minutes before the building collapsed.
"He said 'I love you and tell the kids I love them,' " she said. A week later, a police officer came to her door to say they had found his body. She buried him in a cemetery in Ridgewood, N.J., where they lived with their three children. "Most wives will never get that opportunity," she said of the others who are still searching for missing relatives. "I have him back in Ridgewood. My one wish that morning was to have his wedding band back, and now I'm wearing it."
Jon Vandevander, 44, loved his job and died with men he had worked with for 4 years at Carr, and for 10 years before that when their division was owned by Dean Witter.
He played soccer in college, and coached his children's soccer, baseball, softball and basketball teams. He loved taking his two oldest children golfing at the Ridgewood Country Club. "He was a great dad," she said. "I feel very fortunate."
From the Winter 2001-2002 edition of the Lycoming College Magazine:
Jon was a vice president at Carr Futures, a foreign currency trading firm, with an office on the 92nd floor of Tower One. A captain of the soccer team his senior year at Lycoming, he continued his love of sports as president of the Ridgewood Junior Football Association. His memorial service in Ridgewood. New Jersey, to which close to 1,000 people came, including many Theta Chi brothers, was featured on the CBS Sunday Morning show hosted by Charles Osgood. The service began with a commanding rendition of Bruce Springsteen's Thunder Row. one of Jon's personal favorites. He leaves his wife Anne and three children ages 14, 9 and 5.
From the Bergen Record
Jon Vandevander, A Quiet Leader, Ridgewood by Evonne Coutros
Jon Vandevander used his cell phone to call his wife and teenage son after an airliner struck One World Trade Center, the tower where he worked as vice president of a foreign currency trading firm.
"His whole group was trapped up there on the 92nd floor in a small office because of fire and smoke in the hall." said Roy Tarvin, Vandevander's father-in-law. "They blew out the window for air. He was in touch with his family until five or 10 minutes before the building collapsed."
The Vandevander and Tarvin families Wednesday said they are holding out hope that Jon, 44, is still alive. The president of the Ridgewood Junior Football Association and the father of three is beloved by many in the village for being a quiet leader. Vandevander worked for Carr Futures, Tarvin said. He had offices on a floor above the impact of the Boeing 767 that was the first plane to strike the World Trade Center. Vandevander's brother. Michael, 47, of Ramsey, said his brother is a leader, avid sportsman, and a strong family man. A graduate of Ramsey High School and history major at Lycoming College in Pennsylvania. Jon Vandevander played soccer through college.
"He was the soccer captain his senior year at Lycoming." Michael Vandevander said.
"He thought he might want to be a soccer coach and teacher when he got out of college." But a teacher glut started Jon Vandevander on the way to a career as a stockbroker.
"He had friends doing the same thing and making good money." his brother said. "He was promoted |to vice president] within the last two years."
The two never missed a day without a telephone call to catch up.
"We spoke on Monday." Michael Vandevander said. "We are very close."
Jon Vandevander and his wife, Anne, are the parents of children ages, 14, 9, and 5 and are participants in Ridgewood sports programs.
"He's godfather to my daughter Ashley." Michael Vandevander said. "She was in isolation for two days after she was born and Jon told the nurses at Valley Hospital that he had to see her because he was between flights. When we first brought her home from the hospital he was always there."
Michael Vandevander, district sales manager for a fire protection equipment manufacturer, said he has received calls in the last day from relatives in California, upstate New York. North Carolina, and Florida.
"Jon would catch the 5:30 a.m. train out of Ridgewood and start work around 7 or 7:30 in the morning," Vandevander said.
"When the World Trade Center was first bombed |in 1993] he was in Colorado skiing." he added.
Vandevander said his brother was so devoted to his family that he would rarely be absent for his children's activities.
"He's the most involved father I've ever known," Michael Vandevander said. Former Ridgewood Mayor Patrick Mancuso attended the Vandevanders' wedding 16 years ago.
"He's a thoughtful and quiet leader," Mancuso said. "There are people that yell "charge" and there are people that lead by example. Jon leads by example."
Brother Vandevander's name may be found at the 9/11 Memorial in New York City on the North Pool: Panel N-62.
The Vandevander Endowed Soccer fund was established by several alumni at Lycoming College in memory of Jon. The fund provides a permanent legacy for the soccer team. In 2017, the fund reached the $100,000 milestone.
For additional tributes and information on Brother Vandevander, please visit his page on the 911 Living Memorial.
Click here to view an approximate timeline of what is currently known about Brother Vandevander and other brothers during September 11, 2001.
Click here to access additional individual profiles of other Theta Chi brothers lost or involved on 9/11.