Twenty years after the tragic terror attacks on September 11, 2001, we pause to reflect and remember those we lost and the heroes who stepped up in the face of insurmountable challenges.
Using material collected from articles, obituaries, books, social media, recollections, and other sources, the Fraternity has assembled profiles of the ten (currently known) Theta Chi brothers who were affected and involved that horrible day.
In each case, the facts are reported as best as is currently known and available.
We present the following profile with all due respect, sympathy, and care.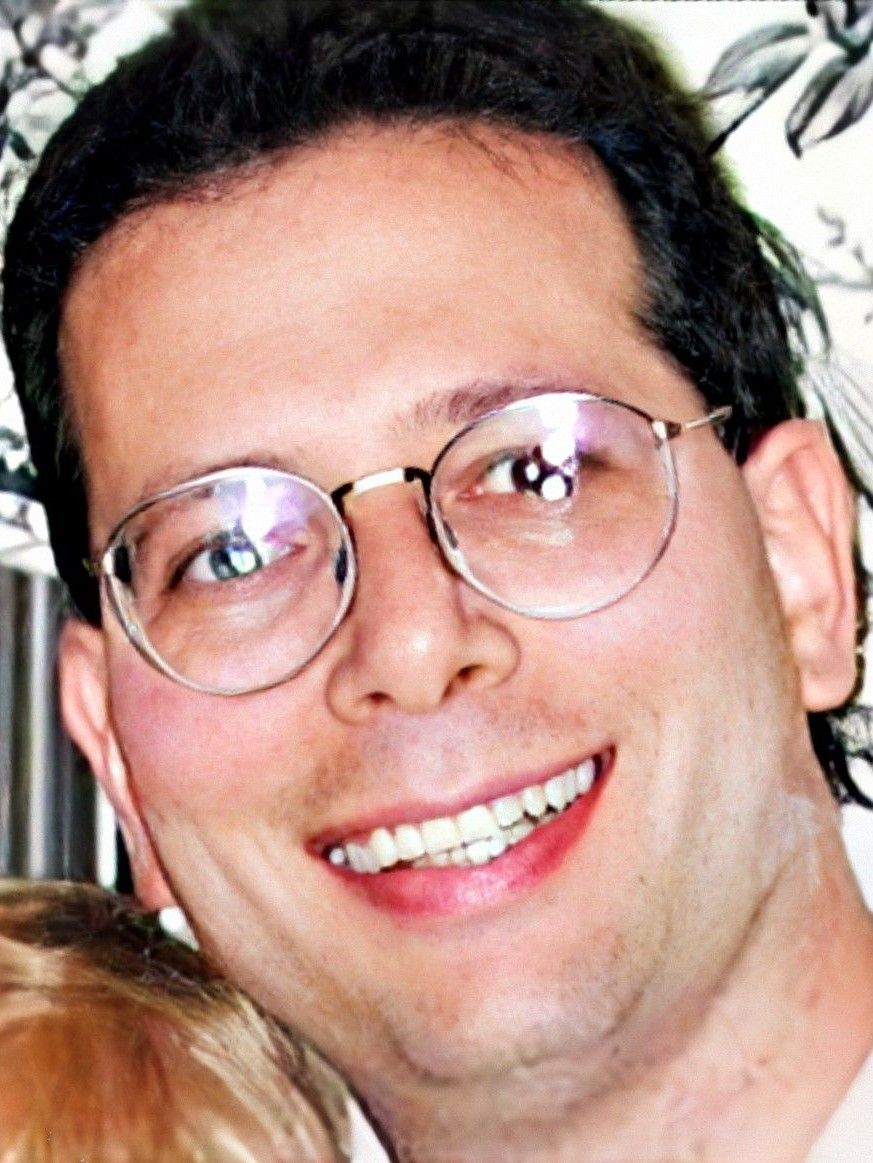 Mark A. Brisman (Kappa Xi/Albany 1989)

May 9, 1967 – September 11, 2001
A resident of Armonk, NY, Mark was a lawyer with Harris Beach & Wilcox, LLP and worked on the 85th floor of 2 World Trade Center (South Tower).
He attended law school at NYU and was an active participant in Moot Court, winning the Moot Court Prize during his third year.
As a collegian, Mark was an accounting major who was initiated with other members from the colony at the University of Albany who attempted to attain installation in the late 1980s.
Lee M. Miller, II (Kappa Xi/Albany 1991) shared, "Mark was my fraternity brother and was a model for being a gentleman and a scholar. He was gracious, funny, and had a large spirit. He was well respected and followed. I give God thanks for the honor of knowing him. Prayers for peace and blessings to his family."
Bill Taverner (Kappa Xi/Albany 1990) recalled, "Mark was my brother, my friend, and one of the key individuals who founded the Theta Chi colony at the University at Albany in the late 1980s. The colony never became a chapter, so Mark was member At-Large (as am I). Mark was devoted to Theta Chi, maintaining contact with the colony after he graduated and periodically organizing brother reunions in New York. He was a natural leader who was comfortable working behind the scenes and never sought the accolades associated with the spotlight." He continued, "One memory that brings a smile to my face is the year Mark and another fraternity brother, John, decided they would dress up as sperm cells for Halloween. Dressed in all white pajamas from head to toe, with a hood and a tail, they made swimming motions en route to a party. This is the kind of guy that Mark was. Always laughing, full of life, never taking himself too seriously. Mark was a devoted husband and father. He is greatly missed."
Mark was mentioned within a blog post titled "Acre in the Sky" which contains excerpts from an article by Dominic Bencivenga from the ABA Journal:
On the morning of Spetember 11, 2001, high up, on the 85th floor of 2 World Trade Center, the law firm of Harris Beach, LLP was hard at work. The firm was still weeks away from completing the renovation of its new offices here. As they said in their brochures, "We're expanding our services. And the view." The $4 million renovation would be well worth it, and leaders of the firm referred to the new offices as their "acre in the sky."
From the ABA Journal: "We believed this was our future, this big beautiful building," says litigation partner Abbie Fuchs. "You could see forever and we'd be there forever."
Working that morning, up on the 85th floor, was Mark A. Brisman. An associate of the Harris Beach firm, the 34-year-old resident of Armonk, NY, had just recently been nominated to become a partner in the firm.
After the plane hit 1 World Trade Center an attempt was made to clear the offices of Harris Beach, by Andrew Zucker, an attorney at Harris Beach.
The ABA Journal article continues: Immediately after the first plane hit, Zucker—who had trained for a year as a volunteer firefighter in his hometown of North Massapequa, N.Y.—recognized the threat and walked through the halls with attorney Julissa Gomez and secretary Anne Pampinella, telling people to leave the building.
Once they reached an emergency exit, Pampinella "tried to stop Andrew Zucker, but he returned to the office, apparently to make sure that Joanne Weil and Mark Brisman evacuated," according to the report. Ultimately, the investigator could not determine whether the five Harris Beach employees were killed on the floor, on the stairs or at the express elevator landing on the 78th floor when the second plane hit at 9:03, taking out floors 77 through 85.
Five people working at the offices that morning were lost. Among them Mark A. Brisman, soon to be a partner in the firm.
The following profile published in The New York Times on December 9, 2001:
GIVE A LITTLE, GET A LITTLE
Could they have had less in common?
She was an actress with traveling in her toes, an adventurous career in her dreams. He was stiff, proper Dudley Do-right. By age 5, he had mapped out his life: lawyer, wife in the suburbs, raising their kids. When Juliette Steuer met Mark Brisman, he was 19 going on 40.
The relationship worked, because sometimes opposites prod each other in the best ways. He gave her stability; she loosened him up. He managed to jump in a few fountains at college, and she married him, moved to Westchester and stayed home with their two young children.
Meanwhile, back at the office — Harris Beach, a law firm with a branch on the 85th floor of 2 World Trade Center — Mr. Brisman, 34, worked exhaustively, for his family's sake. If he was seen as old-fashioned in his treatment of women (as delicate flowers who need protection), he was also regarded as a can-do, meticulous guy, supersmart and assured. He was awarded his long- sought partnership posthumously.
He knew himself. "I'm not a babe magnet," he said. "I'm a baby magnet." Formal with adults, he whooped freely with small people, especially his own. A snapshot from Labor Day weekend: Mr. Brisman playing happily with children, his tall frame folded into a kiddie airplane at Adventureland.
Brother Brisman's name may be found at the 9/11 Memorial in New York City on the South Pool: Panel S-45.
In 2001, Harris Beach posthumously made Mark a full partner in their firm. In 2002, NYU Law School and his fellow classmates established the Mark Brisman Graduation Prize to be awarded annually to a graduating student who has shown excellence in and commitment to Moot Court.
For additional tributes and information on Brother Brisman, please visit his page on the 911 Living Memorial.
Click here to view an approximate timeline of what is currently known about Brother Brisman and other brothers during September 11, 2001.
Click here to access additional individual profiles of other Theta Chi brothers lost or involved on 9/11.