Twenty years after the tragic terror attacks on September 11, 2001, we pause to reflect and remember those we lost and the heroes who stepped up in the face of insurmountable challenges.
Using material collected from articles, obituaries, books, social media, recollections, and other sources, the Fraternity has assembled profiles of the ten (currently known) Theta Chi brothers who were affected and involved that horrible day.
In each case, the facts are reported as best as is currently known and available.
We present the following profile with all due respect, sympathy, and care.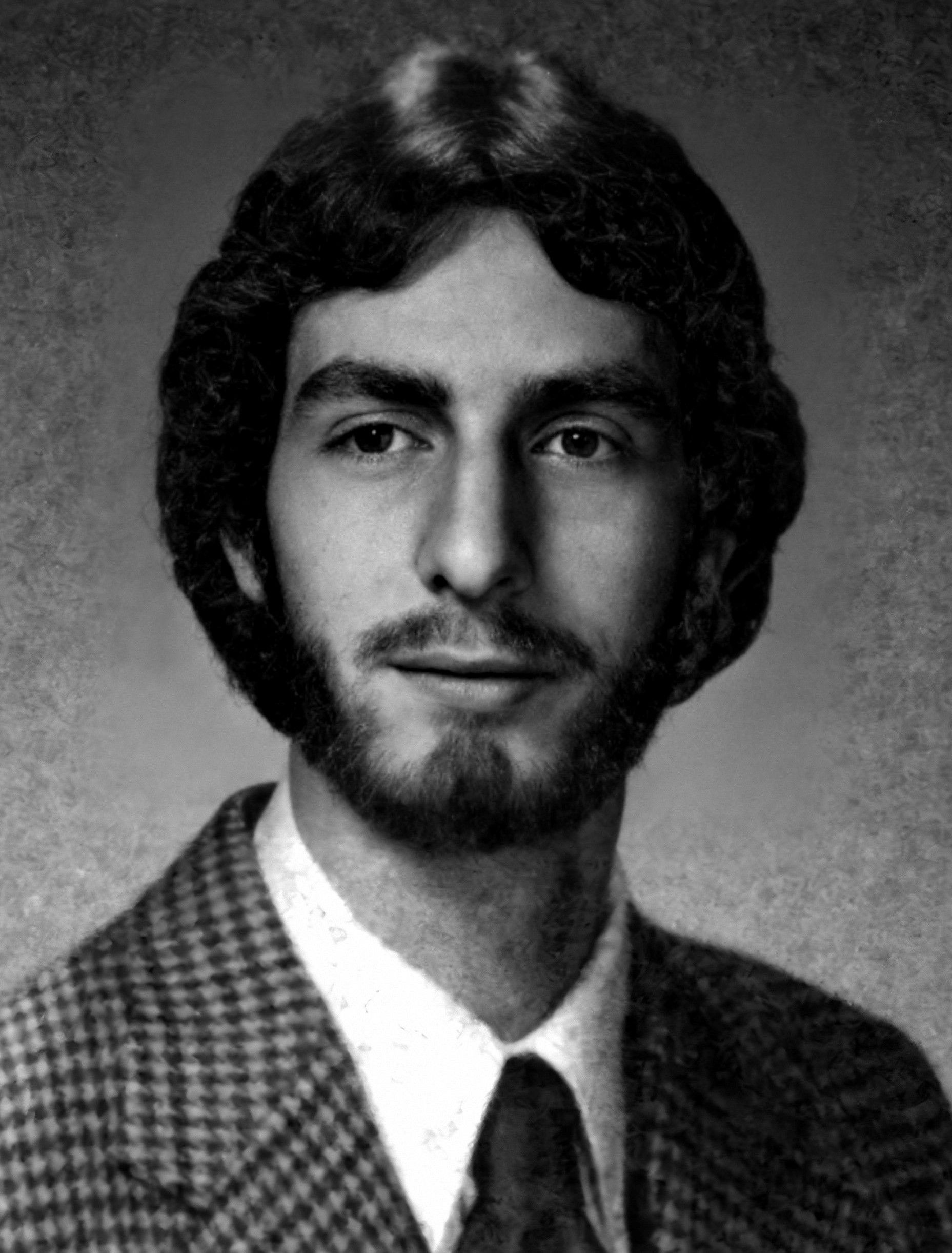 Mark E. Schurmeier (Gamma Omicron/Wake Forest 1979)

August 20, 1957 – September 11, 2001
Born in Carlisle, PA, raised in Wheaton, IL, and residing in McLean, VA, Mark worked for Freddie Mac and traveled to New York City to attend a financial technology conference hosted by The Risk Waters Group.
In 2001, Rich Marvin (Gamma Omicron/Wake Forest 1980) recalled, "Sherm became our President because of his leadership, respectability, and soft-spoken personality." He added, "His acting ability was useful when he was called into the dean's office to explain the latest hijinks of the fraternity."
Mark's Obituary:
Colleagues at Freddie Mac - the Federal Home Loan Mortgage Corp. - remembered Mark Schurmeier as a soothing presence.
When hammering out business deals as director of strategic engineering, "he was just very calm all the time, always smiling," said Usha Chaudhary, a vice president at Freddie Mac.
Schurmeier, 44, a former Wheaton resident, oversaw 50 Freddie Mac employees.
He expressed a certain unease about his trips to the World Trade Center, said his father, Jerry.
"He didn't like it too much," his father said. "He just commented that it wasn't his favorite place to go."
Schurmeier was a 1975 graduate of Wheaton North High School, where he developed an interest in musical theater as a senior and landed leading roles in "Hello, Dolly!" "Godspell" and other student productions.
But he decided to pursue a career in business like his father, a retired investment portfolio manager, and received a master's degree in business administration from American University in Washington.
At the U.S. Treasury Department he served on a three-person team that developed a system allowing online and telephone investment in treasury securities, his father said. He joined Freddie Mac about 10 years ago.
He was a resident of McLean, Va., and was attending a financial technology conference on the 106th floor of the World Trade Center's north tower when it was slammed by American Airlines Flight 11.
He leaves behind his wife, Ayako, and son, Mason, 5.
An email sent on September 14, 2001 by Bob Mills (Gamma Omicron/Wake Forest 1971), followed by additional comments from Rich Marvin (Gamma Omicron/Wake Forest 1980):
To Wake Forest friends of Mark Schurmeier '79
We received news this week that Mark Schurmeier '79 is missing as a result of the disaster at the World Trade Center. The news came from Zenia Raudsepp '83, a co-worker of Mark's at Freddie Mac, the US Government's mortgage securities operation in the Washington, DC area.
Zenia reports that Mark was last heard from when he called a co-worker after the plane hit the North Tower (the first tower hit). Mark was on the106th floor for a day-long conference. Mark began working for Freddie Mac about ten years ago, reaching the position of Director of Strategic Engineering.
Mark's immediate family includes his wife, son Mason (age 5), a sister, and his parents of Wheaton, IL.
Thank you for your concern for Mark and this family. To our knowledge, no other Wake Foresters are missing or deceased as a result of the terrorist actions.
Sincerely, Bob Mills
The Details
Zenia, ( Mark's coworker, friend and WFU grad from '83)
In some of the e-mails received from Mark's friends at WFU, I sensed their desire to know more about the circumstances leading up to the tragic loss of our dear Mark's life. Here's a summary which you can forward to them. If there are other questions, just call me. Thanks,
Usha (Marks' supervisor at Freddie Mac)
Mark was scheduled to fly out of National Airport on the evening of Monday, September 10th for a 2-day finance technology conference in NY. The conference was being sponsored by the Risk Waters Group in London. Mark went to the airport on Monday evening but was unable to fly out due to bad weather. He returned home and on September 11th, he took the 6 am shuttle from National to New York City. Because he caught the early shuttle, he was able to arrive just in time for the start of the technology risk conference (the conference officially began at 8:30 am). We were not aware that the conference was to be held in the Windows on the World quarters on the 106th floor of Tower 1 of the World Trade Center complex. The first plane hit tower 1 at 8:50 am. As we watched the events unfold between 8:50 and 9:30, we were still unaware that Mark was in any danger. At that time, apparently only about a third of the delegates for the conference had arrived. Unfortunately, Mark was amongst that group. Arriving on-time was very typical of Mark's dedication to his job and his commitment to excellence.
In Mark's role as the Director of Strategic Reengineering in the Funding & Investments division at Freddie Mac, he managed a 50 person department that was responsible for identifying, researching and implementing technology solutions for the division. The conference Mark was attending on September 11th would provide Mark with the opportunity to network with technology vendors and other clients in the financial risk management field.
At 9:30 am on September 11th, we received a call from a service provider/colleague in NY (Tom). Tom was calling to inform us that he had just received a call from one of his staff (Mike Gann) who was attending the same conference as Mark in Tower 1. During his call to Tom, Mike indicated that the conference room on the 106th floor was filling with smoke, that the elevators were down and that the stairwells were impassable. Mike also notified Tom that Mark Schurmeier was standing next to him. Tom patched Mike through to 911 in order to provide the emergency personnel with information on the status on the 106th floor and to ask for a plan of attack. Based on 911's input, Mike organized the group to start breaking windows. At that point, at around 9:28 am, Mike's cell phone went dead and subsequent attempts to reach him were unsuccessful. Mike Gann too remains missing and is presumed deceased.
Starting at 9:30, several of us began calling Mark on his cell phone but there was no response. Within the hour both Tower 1 and Tower 2 had collapsed and our world changed forever.
In the days following the disaster, we did not hear anything from Mark. I kept in constant contact with Ayako and Mark's parents, providing information and support. During that time, other Freddie Mac employees worked ceaselessly to provide emergency agencies and missing person centers with as much information on Mark as possible. We also phoned all NY and NJ hospitals hoping that Mark was admitted to one of the hospitals, but physically unable to contact his family or work associates. We tracked down a recent picture of Mark, gathered his vital information and created a poster for distribution in NY. Colleagues in NY then distributed the poster to the Missing Person Centers and tacked the poster up wherever possible. A few members of Mark's family went to NY to provide Mark's DNA profile and personally search all the unidentified victims but they too were unsuccessful.
We had to painfully face the harsh reality that Mark, who unto now was considered missing was potentially deceased. I and all of his associates at work miss him dearly. He was not only a respected leader, but also a coach, mentor and friend to many. His easygoing style, intelligence and wry wit (what a great sense of humor) are missed on a daily basis. Mark spent his entire career at Freddie Mac with the same division. He was instrumental in implementing almost every major system in this division over the last 10 years. His institutional and technical knowledge will be difficult to replace. It is safe to say that Mark was one of the most respected members of the Funding and Investments family. I and many others here are proud to have known him and consider him a dear friend.
I hope this answers a few questions and brings comfort to those who loved and respected Mark. He will always be with us....in our hearts.
The Theta Chi reaction
I got the same email from Wake yesterday which left me in shock and sadness. For you, that shock must have been overwhelming because of your close ties these twenty-plus years. My heart goes out to Sherm's family...
Your email reminded me of the beauty of the college days, of the brothers of Theta Chi, and lifelong relationships in general. Maybe you pulled out your dusty '79 Howler as I did to take a look at Sherm, which rekindled good memories as I looked at everyone in the OX group picture.
This kind of event demonstrates the bond that years cannot tear apart and a new dimension to lending the helping hand.
As you can imagine it has been a very depressing ten days, and the news of Sherm's fate hit pretty hard. It's especially hard now knowing that he had a son about my son's age. I remember working with Mark on the Wake Forest network during one of the football seasons.
Sherm, what a great spirit! I think (know) that he is getting a great smile and a lot of satisfaction out of being a catalyst to bringing friends back in touch.
Really sad to hear about Sherm -- I hadn't spoken with him for a long time, but have great memories. Always cheerful and good hearted. We might want to try to organize a weekend at Wake in his memory for next fall. Perhaps one of the football weekends.
I have been amazed how time has stood still as I hear from fraternity brothers and WFU friends. It is like we were all there yesterday although it has been 20 years. It is amazing how that period in your life remains so fresh. Here's to Wake Forest...a glass of the finest, and to all the bonds that are sealed from yesterday to today.
I pulled the '78 WFU Howler from the shelf and a number of positive memories of those Theta Chi years came back.........and you know, I really liked how different we all were......
As the years have passed, bringing career changes, wives, children etc...I've lost contact with most of my Theta Chi brothers. It seems like so long ago (and it was). For me, it seems like another life -(who would have thought that we are who we are,) - oh well, we enjoyed it and somehow survived. I know that I learned much about myself, human nature, my faith, and community through our Theta Chi brotherhood.
In the midst of shack and sadness at Mark's tragic death, I've been struck how vivid so many memories and relationships from Theta Chi remain, particularly those from my graduating class & pledge class. Even after the passage of time and losing track of one another, the tears came instantly with the memories as I read Bob Mills' email about Sherm.
Perhaps this sense of loss and the reminder of friendships will motivate me to attend homecoming at WFU.
...reading the email addresses, most of them, if not all, are Theta Chi fraternity brothers from Wake Forest who are very interested in contributing in some way to Mark and his family...
From Rich Marvin - Sherm's little brother to his Theta Chi brothers
I have had the realization that while time passes, always, some memories and relationships remain perfectly in tact frozen in time. A lesson I have learned is that I will live my life now as if I am creating memories for others for the future. Knowing that the bonds we continue to make can be that important to ourselves and others. We will never recreate those college pledge brother/ fraternity bonds again, those are ours and our magic moments to share forever through the grace of God, but the new bonds that we are making now at our jobs, in our churches, and families can all be equally as special if we let them. I will never be complacent about the organizations that I am a part of and will do all that I can to spread good to them as we triumph over evil on this planet. That I have learned in tragedy through our Brother Sherm.
Portions of the email above were passed along to Wake Forest University magazine editor. Here is an excerpt from the December 2001 issue of Wake Forest Magazine about Mark:
The death of Schurmeier, a popular member of Theta Chi, hit fraternity brothers especially hard. News of his death spread quickly by email as they reached out to one another and shared memories of "Sherm." Schurmeier worked for the government mortgage company Freddie Mac.
"In the midst of shock and sadness at Mark's tragic death, I've been struck by how vivid so many memories and relationships from Theta Chi remain," said fraternity brother Greg Williams (1979), a pastor in Hickory, North Carolina. "Even after the passage of time and losing track of one another, the tears came instantly with the memories as I read the email about Sherm."
Rich Marvin (1980), another fraternity brother and Schurmeier's former roommate, remembered his best friend as a "drama geek" and an imposing figure at 6'7", but with a gentle nature. "He sang 'This Magic Moment' a cappella at my wedding and would often call on our anniversary and sing it again. We shared so many of life's experiences in what seems to be such a short amount of time. As I alternate between all of my emotions, I feel more than anything the blessing of Mark's friendship and the time that we were able to share."
Marvin said Schurmeier became President of Theta Chi because of his leadership, respectability, and soft-spoken personality. He was also active in theater productions and was a DJ at WFDD. "Mark was a humble, Christian man who demonstrated 'servant' type leadership as a husband, father, Theta Chi President, and as a Freddie Mac director and manager," said Ed Anfindsen (1978), who preceded Schurmeier as President of Theta Chi. "Even though I hadn't seen him for 15 years, after reading the trail of emails about him, it was clear that he never changed those values."
Schurmeier was a communications major at Wake Forest and earned an MBA from American University in 1988. He worked for the U.S. Treasury before joining Freddie Mac in 1991. As director of Strategic Reengineering in Funding and Investments, he managed a staff of 50 that was responsible for identifying, researching, and implementing technology solutions.
"Mark was a gentleman of the highest order – a devoted father, husband, and co-worker," said Greg Parseghian, Freddie Mac's chief investment officer and a senior vice president. "He has given Freddie Mac an exemplary 10 years of service and is responsible for many of the programs and innovations that have helped us fulfill our mission. He is no less than an American patriot and a Freddie Mac hero."
Schurmeier had taken an early shuttle flight from Washington, D.C., to New York on the morning of September 11 for a technology conference at the Windows on the World on the 106th floor of the north tower, the tower hit by the first plane. Shortly after the plane hit the building, Schurmeier's colleagues at Freddie Mac heard from someone with him who reported that the conference room they were in was filling with smoke and that the elevators were not working and the stairwells were impassible.
Schurmeier's colleagues are now putting together scrapbooks of memories and tributes for his wife, Ayako, his five-year-old son, Mason, and his parents, Jerry and Susan Schurmeier of Wheaton, Illinois. "When Mason grows up, he will have a keepsake that reflects the affection and esteem we had for his dad," said Usha Chaudhary, a vice president to whom Schurmeier reported.
Memorial services for Schurmeier were held in his hometown of Wheaton in October, and in McLean last month, on what would have been his and his wife's anniversary…
Brother Schurmeier's name may be found at the 9/11 Memorial in New York City on the North Pool: Panel N-22.
The Mark Schurmeier 9/11 Peace Fund was established through the efforts of Theta Chi brothers at Wake Forest University and assists undergraduate students who are residents of the U.S., based on merit and need, with preference to students directly affected by the September 11, 2001 terrorist attacks on the U.S., or other victims of political, social, or religious terrorism. The fund may also support student projects, travel, or academic studies dedicated to the reduction or elimination of terrorist activities and the promotion of peace.
Michael Thomas (Gamma Omicron/Wake Forest 1979) submitted an article to Wake Forest Magazine:
'A friendly, gregarious guy'
My wife and I were in New York City recently and visited the new 9/11 Memorial. It was a priority for me during our visit to see the memorial and find my classmate Mark Schurmeier's name. There it was, in Section N-22 of the North Tower portion.
I did not know Mark well but knew him well enough to recall him fondly, after leaving Wake Forest, as a friendly and gregarious guy, very likable. We met in the theatre, in which Mark (together with several other Theta Chi brothers) was active.
My understanding is that Mark, as an employee of one of the national lending agencies in D.C., was attending a breakfast meeting at Windows on the World in the North Tower when the attack occurred.
I hate it that Mark's name has to be among the victims of the attack. At the same time, I found the memorial brilliant in conception and execution, and it will be a lasting place of remembrance and meditation. I was struck by the similarity of this memorial, and my reaction to it, to the Viet Nam memorial in Washington. One asks, predictably perhaps, how many more such memorials will we have to build?
Editor's Note: Several Wake Forest students and alumni have received assistance from the Mark Schurmeier 9/11 Peace Fund, created to honor Schurmeier and to aid victims of political, social or religious terrorism. They include Brett B. Cahill ('07), Atul K. Mehta ('08), Jessica S. Yates ('09), Megan L. Donovan ('12) and Kelsey E. Donovan ('15). For information on the fund contact Bob Mills ('71, MBA '80), associate vice president for University Advancement, at millsrd@wfu.edu.
For additional photos, tributes, and information on Brother Schurmeier, please visit his page on the 911 Living Memorial and the Mark E. Schurmeier Memories Facebook Page.
Click here to view an approximate timeline of what is currently known about Brother Schurmeier and other brothers during September 11, 2001.
Click here to access additional individual profiles of other Theta Chi brothers lost or involved on 9/11.