Twenty years after the tragic terror attacks on September 11, 2001, we pause to reflect and remember those we lost and the heroes who stepped up in the face of insurmountable challenges.
Using material collected from articles, obituaries, books, social media, recollections, and other sources, the Fraternity has assembled profiles of the ten (currently known) Theta Chi brothers who were affected and involved that horrible day.
In each case, the facts are reported as best as is currently known and available.
We present the following profile with all due respect, sympathy, and care.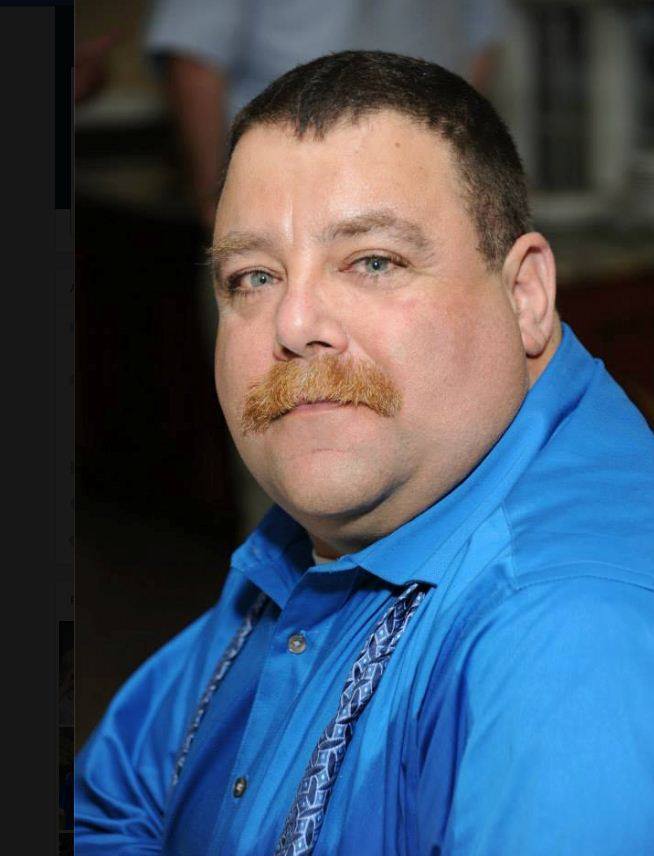 Patrick A. Versage (Epsilon Sigma/Wagner 1990)

May 19, 1968 – October 3, 2014
A True 9/11 Hero
Patrick, known by his friends as Patso, was a retired Port Authority Police Officer from the Emergency Services Unit. He made headlines in 1998 after rescuing two men from jumping off the Bayonne Bridge, mere hours apart.
As an active firefighter with Station 29 in Toms River, Brother Versage was a first responder during 9/11. He worked at Ground Zero for more than a year and a half, assisting with the recovery efforts.
On October 3, 2014, Brother Versage entered the Chapter Eternal. He is survived by his wife and two sons.
Rich Santoriello (Epsilon Sigma/Wagner 1987) shared, "When Patso pledged I was an undergraduate brother. I remember then saying this guy is a gentle giant and one of the kindest souls I ever met. Patso literally would take the shirt off his back for you. I will always remember all of us hitting Brandy's on Thursday night for beers and Table shuffleboard. He was always loud, boisterous, and made you laugh till you cried. I miss my brother."
Sean Britton (Epsilon Sigma/Wagner 1992) recalled, "He always made sure my big mouth didn't get me killed! I could tell so many stories, but all that really matters is that he was a great dad, great brother, and great friend"
Patrick was mentioned in a January 31, 2002 article that appeared in The Washington Post. The story, written by Sally Jenkins, was titled "Archaeology of Grief" and focused on the recovery and clean up efforts at Ground Zero.
"Sometimes they make crucifixes out of the things they find. At Christmas, carpenters nailed them together out of rough lumber and erected them at the corners of the site. Port Authority police officer Pat Versage uses his blowtorch to carve them out of the rust-colored iron beams. A collection of Versage's heavy reddish iron crucifixes, their edges coarsely scalloped, sits on a table in the Port Authority command post, beneath the pictures of his fellow officers who died, with their shield numbers stamped on the metal. He also makes hearts, burned out of steel."
Patrick's obituary:
Patrick A. Versage (PATSO), 46, of Toms River, NJ passed away on Friday October 3, 2014. Patrick attended Lindenhurst High School and Wagner College and received a degree in both Sociology and Criminal Justice. Patrick was a retired Port Authority Police Officer from the Emergency Services Unit. He was a first responder during 9/11 and worked at Ground Zero for a year and a half assisting with the recovery efforts.
Patrick was also a member of the PBA, Seaside Heights and Silverton Fire Companies and also coached Lacrosse in Toms River, NJ for LAX Club. Patrick loved spending time with his boys outdoors.
Patrick was predeceased by his father Donald F. Versage. Surviving is his wife Carolyn Versage; his two sons Jesse and Shawn Versage; his mother Marianne Coverdale and her husband Walter; his mother and father-in-law Carol and Bruce Dobransky; his brother Donald Versage; his sister Marieann Stewart and her husband John and a niece Sidney.
Family will receive friends on Tuesday October 7, 2014 from 3:00-7:00 pm with a service at 6:00 pm at the Timothy E. Ryan Home for funerals at 995 Fischer Blvd. Toms River, NJ. The cremation will be private.
In lieu of flowers donations may be made to the family for the children's education.
On June 13, 1998, Patrick was featured on the cover of The New York Post with the following story originally published in the Asbury Park Press:
Officer Talks Pair from Bridge
By David P. Willis
A Port Authority of New York and New Jersey police officer from Dover Township comforted and talked two men off the Bayonne Bridge yesterday, including a 73-year-old man who was reported to be possibly suicidal.
Patrolman Patrick A. Versage was called twice yesterday to the bridge that spans the Kill Van Kull and connects Bayonne and Staten Island.
There he saw the men leaning against a railing. Neither had made a threat to jump.
The first man, who lives in Bayonne, was reported missing by his wife.
Bayonne authorities told the Port Authority police that the man possibly had Alzheimer's disease or was suicidal, Versage said.
The man's car was found at the base of the Bayonne Bridge about 8:30 a.m. Versage saw him on the bridge, leaning against the railing and looking toward Staten Island.
The officer asked him his name.
"We started talking. I said, 'Why don't we take a walk,'" said Versage, who also is a firefighter with the Silverton Fire Company.
The officer gave the distraught man his raincoat and walked him to his patrol car.
"He was feeling depressed and was very upset," Versage said.
He had previously been hospitalized for anxiety and panic attacks, he added.
Other police cars had arrived at the bridge as well. The man apologized for the commotion, Versage said.
"I said, 'People care about you,' " Versage said. "They want to find you. They don't want you hurting yourself."
The man was later admitted to Bayonne Hospital.
The second man was 44 years old and had left a psychiatric hospital in Staten Island.
He was first seen by Port Authority workers on the bridge about 12:30 p.m.
Versage said he saw the man leaning over, looking down into the beams. He caught up to him after the man saw Versage and started walking back toward Staten Island.
The man was drenched, his clothes and shoes torn, Versage said. He told the officer that he had left the facility about 12 hours earlier.
"He was very tired and frail looking," he said. "He was incoherent at times."
The two walked back to Versage's patrol car and talked about hobbies.
"I was just trying to be his best friend for the next few minutes," Versage said. "I told him we are not here to hurt you, we are here to help you."
That man was taken to Bayonne Hospital as well.
Click here to view an approximate timeline of what is currently known about Brother Versage and other brothers during September 11, 2001.
Click here to access additional individual profiles of other Theta Chi brothers lost or involved on 9/11.