The Resolute Man®

Experience Track
This is an immersive professional experience. You will have the opportunity to spend time with prominent alumni who are experts in their fields. You will have the chance to build relationships and connections and get a very real look into something that you have an interest or passion in pursuing after graduation.
Wall Street Experience in New York City
Applications Closed
Visit and tour two premier Wall Street investment banks and see their trading floors live in action. Understand the operation of security markets and the roles played by businesses, investors, and the sales and trading units of global investment banks.
Learn about internships and graduate training programs.
Walking tour of downtown Manhattan know as the "Canyons of Wall Street".
Meet with HR recruiters.
Visit the New York Federal Reserve.
Get a private tour of the 9/11 Memorial.
Enjoy dinner in Manhattan with a special guest speaker.
Logistics
SPRING 2022
Applicants
Looking for men with a keen interest in a potential career in investing, trading, and financial markets. Students focusing on macro-economics, global economics, finance and trade, and geopolitical events and drivers.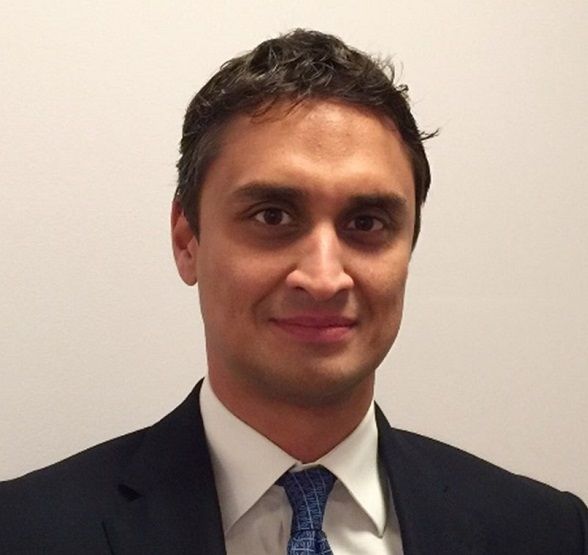 Meet the Host
Eric Jayaweera (Theta Iota/UC-Santa Cruz 1991)
Senior portfolio manager at Emso Asset Management
Emso is an alternative asset management firm (hedge fund) with about $6 billion under management. Emso focuses on emerging markets (EM) bonds, rates, and currency investing and trading.
Eric is a 25 year veteran trader, portfolio manager, and business builder in the Emerging Markets (EM). He has lived and worked in London, New York, and Moscow, in a variety of senior risk taking and management roles. Prior to joining Emso in 2013, Eric ran EM bond trading globally for UBS Investment Bank, and for Goldman Sachs he ran EM bond trading for the Eastern Europe, Russia, Africa, and Middle East regions. Earlier in his career also included a period in Moscow at Renaissance Capital.
Eric holds an MBA from Columbia Business School, where he achieved the Dean's List and Beta Gamma Sigma Honor Society, graduating in the top 10% of his class. Prior to Colombia, Eric received his BA in Economics from the University of California-Santa Cruz, also graduating with honors. At UC-Santa Cruz, Eric was very active with his Theta Chi chapter (Theta Iota), as a charter member, and held leadership roles including President of the Chapter for the 1990-1991 school year.